Magical Worlds and Self-Discovery in Young Adult Fiction
December 14, 2020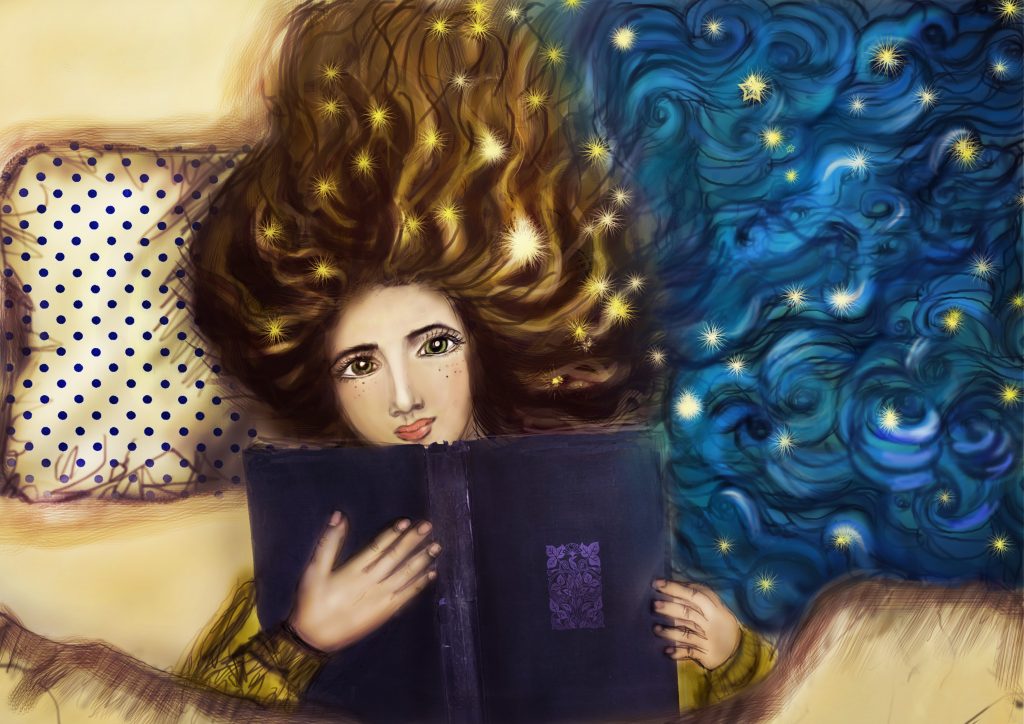 I've been an avid reader for as long as I can remember! At the beginning of each Summer holiday I would take a trip to my local library and stock up on novels to read. I remember taking eleven books to the desk when I knew the limit was ten, only to discover the limit had been increased to twenty, so I quickly added a few more! My love for books has led me to where I am now, a library assistant at Conwy libraries.
I enjoy reading sci-fi and fantasy, discovering new authors and helping readers find new books to fall in love with!
Here are my reviews of two incredible books I've enjoyed recently, 'Clap When You Land' by Elizabeth Acevado, and 'HavenFall' by Sara Holland …
Havenfall / Sara Holland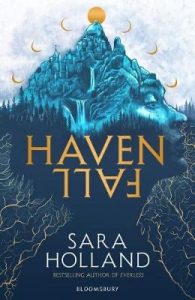 'Havenfall' introduces us to Maddie, the rebellious bisexual main character who's running away to Havenfall, an inn in Colorado that connects a variety of secret magical worlds. Havenfall is not only a sanctuary for anyone who seeks refuge from Solaria, Fiordenkill or Byrn but also for Maddie who wishes to escape the reality of her own life back home. There are currently three active gateways to magical worlds below the inn, however once upon a time the inn rested upon many more worlds now forever sealed by ancient magic. Secrets and mysteries are unravelled in this brilliant fantasy novel.
Maddie dreams of one day becoming the next beloved innkeeper at Havenfall, so she has spent her past summers learning the ropes of innkeeper from her Uncle. But when tragedy hits and her Uncle becomes ill, Maddie realises her training hasn't prepared her at all! She faces many trials and challenges during her unexpected promotion to innkeeper, including the discovery of a dead body and tales of monsters, all while questioning her sexuality and dealing with the trauma of her mother being accused of murdering her own brother.
I liked Maddie's character from the beginning, her ambitious nature was evenly balanced out by her obvious naivety of the role of innkeeper. Maddie also finds herself in a love triangle of sorts as she struggles with her feelings for her childhood friend, Brecken who is accused of murder, as well as feelings for a mysterious new girl at the inn. Maddie must set her emotional attachments aside to discover the truth behind the mysteries at Havenfall and the cause of her Uncle's illness.
One thing I would have appreciated from this novel would have been more insight into the worlds of Solaria, Fiordenkill and Byrn. I feel as though the author, Sara Holland, teased us with fascinating magical worlds without going into depth about each one's individuality. I'm hoping the sequel, Phoenix Flame (out March 2021), will reveal more of these world's secrets! Havenfall is a light fantasy novel full of frightening monsters, twisted secrets and an array of interesting new worlds. It's a very enjoyable novel I would highly recommend to teens, young adults and adults.
Clap When You Land / Elizabeth Acevedo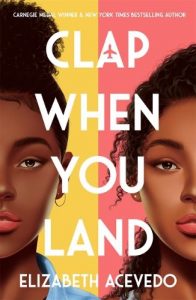 There was no doubt in my mind that I would love 'Clap When You Land' by Elizabeth Acevedo. I have read Acevedo's debut; 'The Poet X' and 'With the Fire on High' and rated both as five star reads. Each of Acevedo's novels tackles important themes – 'The Poet X' is about finding your voice when the world wants you to be silent, 'With the Fire on High' inspires you to follow your dreams when all seems hopeless and 'Clap When You Land' teaches you to find forgiveness and form unbreakable bonds amongst the devastation of loss. Every Elizabeth Acevedo novel has taken me on an emotional journey, but only 'Clap When You Land' has made me cry.
I believe verse novels are one of the most powerful forms of literature. I always feel an instant and deep connection to the characters' emotions through stories told in verse – their trauma and pain is heart-breaking but their hope and love is inspiring. In this novel I was transported and immersed in the lives of two very different teen girls. 'Clap When You Land' tells the story of Camino and Yahaira, who are divided by distance, circumstance and secrets but united by their father. The dual narrative worked perfectly to represent each sister's individual trauma and to explain their backgrounds, personalities and thoughts. The story focuses on a very turbulent time in the girls lives as neither sister was aware of the other's presence, their father had hidden their existence from each other for sixteen years.
Tragedies can occur at any time and they can affect anyone, 'Clap When You Land' focuses on an airplane crash that devastates the lives of Camino and Yahaira. When they discover that their father has died in the accident, both sisters must overcome their own differences in order to appreciate each other. One of the main themes of this novel is grief, however there was also a strong bond of solidarity between the women featured in the book. There were times when relationships were strained and lines were crossed but ultimately when it was needed, the girls stood beside each other to support and empower each other!
Elizabeth Acevedo's writing style is unique, powerful and full of emotion. I would highly recommend 'Clap When You Land' to anyone in search of a contemporary novel with depth and a diverse cast of characters.
Both titles are available on Welsh Libraries Borrowbox service.
Hâf Davies, Conwy Libraries