BorrowBox

The BorrowBox service has a wide range of e-books and e-audio books available for you to download onto your computer or most mobile devices to read and to listen to. There are English and Welsh language books, fiction and non-fiction, and books for adults and children.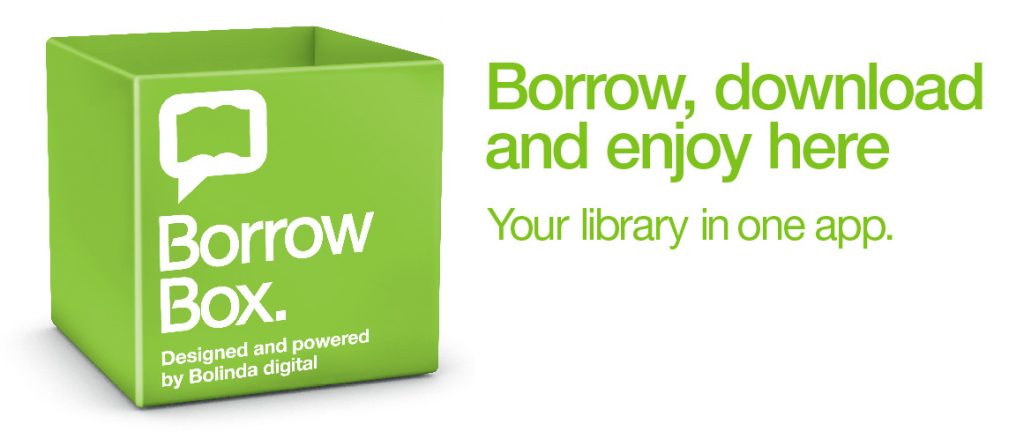 To use this service you must be based in the UK and be a registered member at a participating Welsh library. If you are already a library member, you can borrow straight away by following the link on your local library website:
Local library members can browse and borrow bestselling e-books and e-audiobooks on any Apple iOS and Google Android device for limited periods through digital loans. MP3 audio files are accessible and compatible with all devices.
Get the app now from the App Store and Google Play and start borrowing, downloading and enjoying e-books and e-audiobooks today.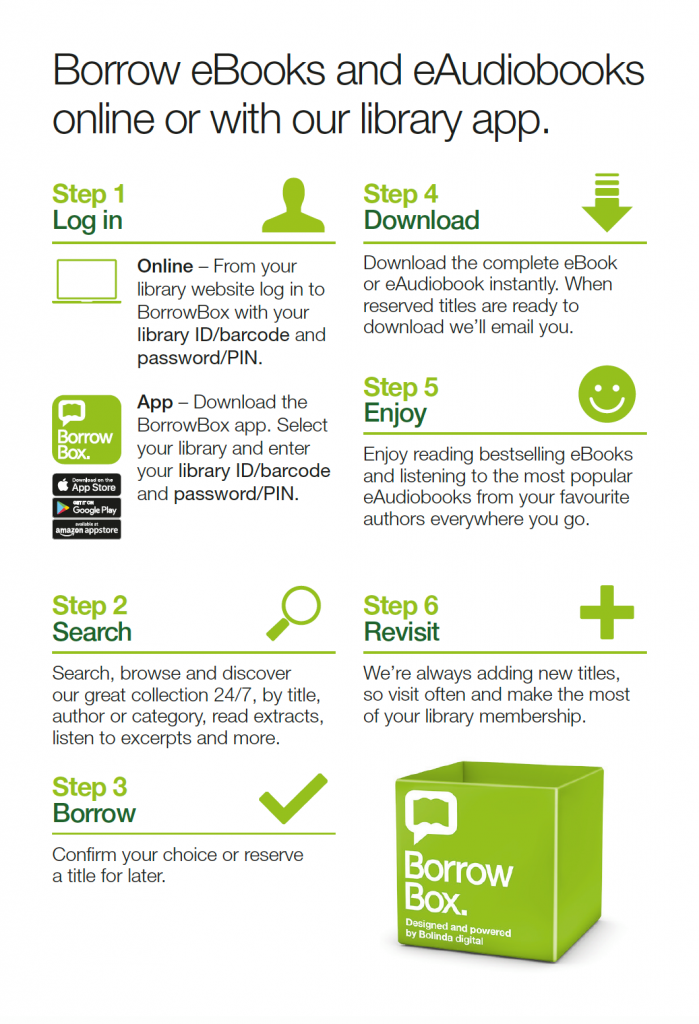 Your library's BorrowBox website and app is now available in Welsh.
To switch to the Welsh version of the BorrowBox website, simply select 'Welsh' from the language option drop-down menu in the top right-hand side of the screen.
To switch to the Welsh version of the BorrowBox app, just use the 'Language' link found within the app 'Settings'. (For Apple devices, you may need to ensure that you have first installed Welsh language support which is quick and simple to do. Just follow these instructions.)
Please note that if Welsh is already the default language on your device, both the BorrowBox app and website will automatically switch to Welsh.
Not a member of a library? Then follow the links below to join your local library online: