Digital Havens of the Imagination – Online Libraries during Lockdown
November 16, 2020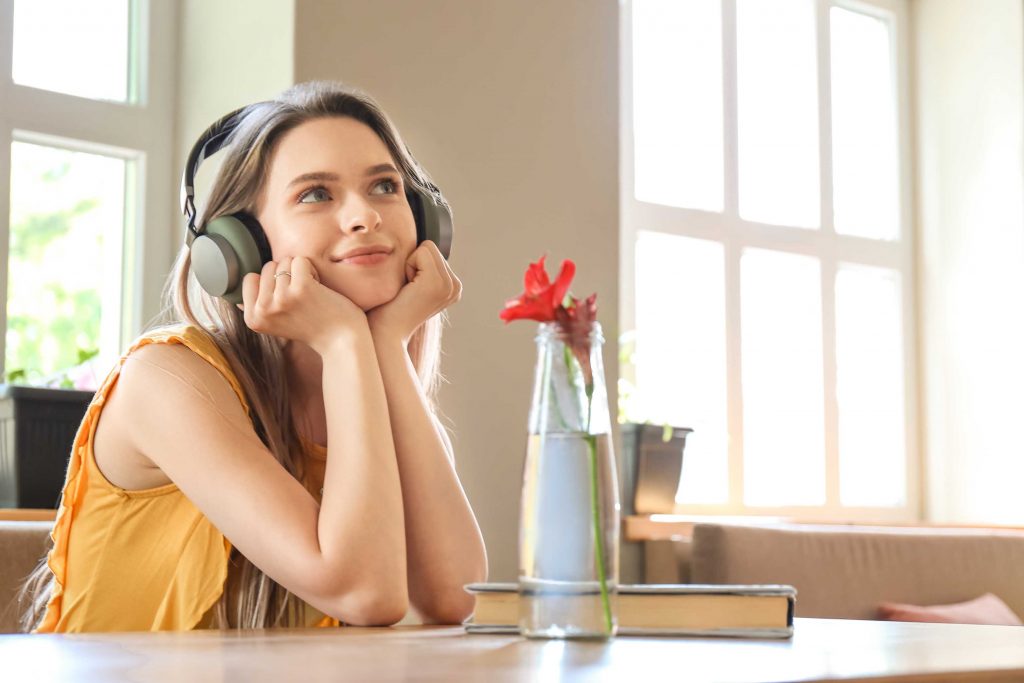 My name is Lila Nunn, I'm 14 years old and live by the sea in Barry, Vale of Glamorgan with my family and my cat. I'm an avid reader always on the hunt for new authors and literary adventures to indulge in! My favourite genre is adventure, and I especially enjoy survival themes. 'The Explorer' by Katherine Rundell is one of my all time favourite books. This is closely followed by crime novels like the works of Malorie Blackman, Lauren St John or the unputdownable murder mysteries written by Karen M.McManus. I have recently really enjoyed blog-style writing and am excited to be published in the Welsh Libraries Teen Blog, and hope to continue to contribute in the future!
In a time where boredom was bound to be prevalent, I discovered Borrowbox as a haven of the imagination: new worlds to discover, from the safety and comfort of my bedroom. The end of March 2020 brought national lockdown: schools, shops, libraries: shut. Yet a Borrowbox emerged, unlocking adventures which now place among my original paperback favourites. The thrilling worlds of Sephy Hadley (Malorie Blackman) and Alex Rider (Anthony Horowitz) were unleashed, alongside a vast collection of survival stories. The exciting yet tricky predicaments contrasted brilliantly with the never-ending drone of news readings, reports and national coronavirus briefings which echoed through everyone's minds.
Whilst my new lockdown routine brought live workouts with Joe Wicks (@thebodycoach)  at nine o' clock sharp each morning and later our daily walks rain or shine, (we had to make the most of being able to leave the house once a day for exercise!) , my evenings were often spent browsing through the infinite Borrowbox library searching for new 'young adult' adventures to indulge in. The fascinating pages of Alex Rider filled me with curiosity until I had completed the whole series in less than a month (and maybe explored it further watching the brilliant Amazon Prime serialisation!)
I remain so impressed at how wonderful a resource Borrowbox is – an oasis of literary wonders, an expansion of novels in every shape and form. I urge any avid readers (or those who have only recently developed a passion for reading!) to add to their reading lists through Borrowbox. By this I don't mean that books in physical form were forgotten. I also bought titles from bookshops online including the gripping crime novels created by the talented Karen M. McManus  ('One of Us is Next', 'One of Us is Lying' and 'Two Can Keep a Secret') keeping me occupied and maybe slightly scared! 
It is also important to remember that reading in any format doesn't have to be through fictional means. Now more than ever, in contemporary society it is crucial that we educate ourselves on prevalent topics such as Black History Month (and the Black Lives Matter campaigns)  and Climate Change, ensuring that we, as future generations can impact our communities for the better not the worse.
Overall, the digital library that opened up to me at the beginning of lockdown in March, meant that my library card which I have owned since the age of three is the key to a diverse expanse of literature, available for free, accessible and most importantly an escape from the unprecedented events caused by coronavirus that our society was trapped in. 
Lila has recently started a 'Bookstagram', and you can keep up-to-date with her recent favourite reads and recommendations by following her on Instagram @beachbreeze_goodreads
The Borrowbox service is available free through your public library membership in Wales.