Join in the Great Welsh Libraries Read Together!
October 9, 2019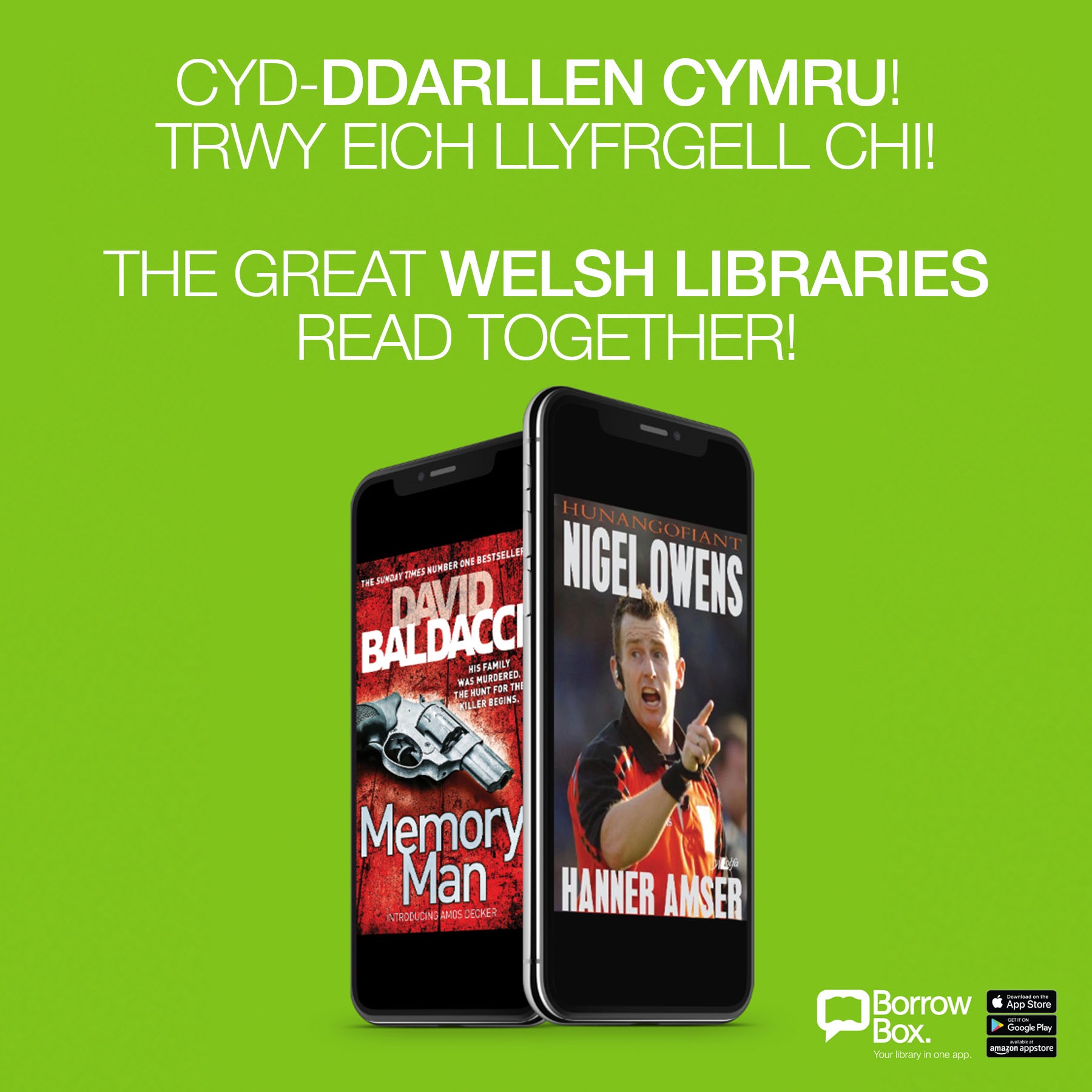 To coincide with this year's Libraries Week theme of 'Celebrating Libraries in a Digital World', we have launched a special shared reading campaign:
'The Great Welsh Libraries Read Together / Cyd-ddarllen Cymru! Trwy eich Llyfrgell Chi!'
We have arranged with our eBook & eAudioBook service Borrowbox to have 5 campaign titles made available. Campaign titles enable up to a 1000 readers to have access to any one title at the same time, so no queues!
David Baldacci – The Memory Man (eAudio & eBook)
Matt Haig – Reasons to Stay Alive (eAudio & eBook)
Andy Griffiths – The 13 Storey Treehouse (eAudio & eBook)
Nigel Owens – Hanner Amser (eAudio)
Bethan Gwanas – Hi yw fy ffrind (eAudio)
It will be a fantastic opportunity for new & current users to familiarize themselves with the wide range of new eBooks and eAudioBooks available! The campaign is being advertised on our social media sites – Facebook, Twitter & Instagram. Take a look at these amazing titles that are available through Borrowbox, & lets make it a great read together across Wales!