Growing Together – Making good days happen at your local library
June 20, 2023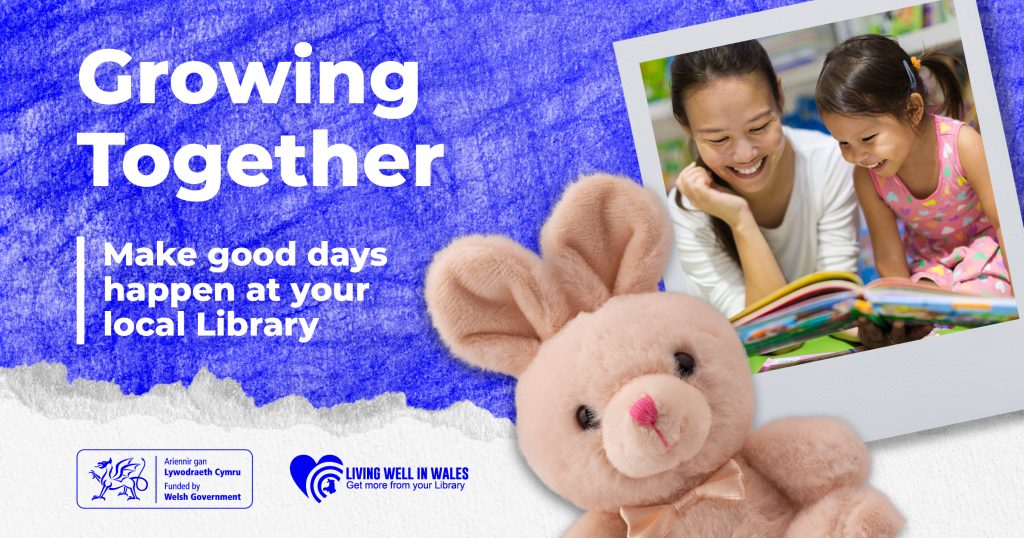 Welsh Libraries are launching a campaign to promote all the different ways your local library can support a child's early development, as well as offering new parents and carers an opportunity to get out and about and meet other people.
Libraries welcome children from the very earliest months of life, and are helping parents and carers to support them as they grow and learn. 'Make Good Days Happen at Your Local Library' will showcase all the brilliant events and activities your library has on offer and will highlight the positive impact spending this special time together can have on young children and their families.
Sharing a book or a song is a great way to have a moment of closeness, and can teach children about the world around them and help them put names to things. Reading stories together will support your child's development – from emotions and speech to counting and beyond. It can also introduce children to diversities and help them understand different cultures. It's never too early to start sharing books, stories and rhymes with your child, and there is no better place to find the perfect story than at your local library.
Being a parent or carer for babies and young children can be an incredibly busy and overwhelming time and it can be difficult sometimes to get out and do something fun –a visit to your local library will give you and your child a great opportunity to get out and about, to try something different and to make some new friends. Meeting a friend for a chat in the library, going for a coffee, a play date or a walk after your visit can make all the difference in your day.
Whether you want to share quiet cuddle and a story with your child or a great big singalong with your friends, your local library will have something for you, so please take a look and see what's on offer!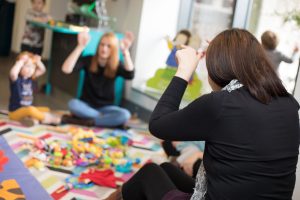 Kate Leonard (Flintshire Libraries) has been organising the campaign, and says:
"Our 'Make Good Days Happen' campaign is showcasing how Welsh Libraries are working to support the development of babies and young children, and how engaging with our services can positively impact their parents and carers. We want to encourage as many people as possible to take a look at what their local library has to offer, whether that be the many different activities and fun events available for families to join in with or a visit to find a quiet spot to share a special story.
"Our libraries are perfectly placed to provide a warm welcome and somewhere for parents and carers to come together and support each other through what can sometimes be a challenging time. We recognise how important it is to create a routine, to get out and about and to meet people going through the same experiences as you, and believe a regular visit your local library is the perfect place to start!"
For more information about the Living Well in Wales campaign, please visit Living Well in Wales – Libraries Wales