The Summer Reading Challenge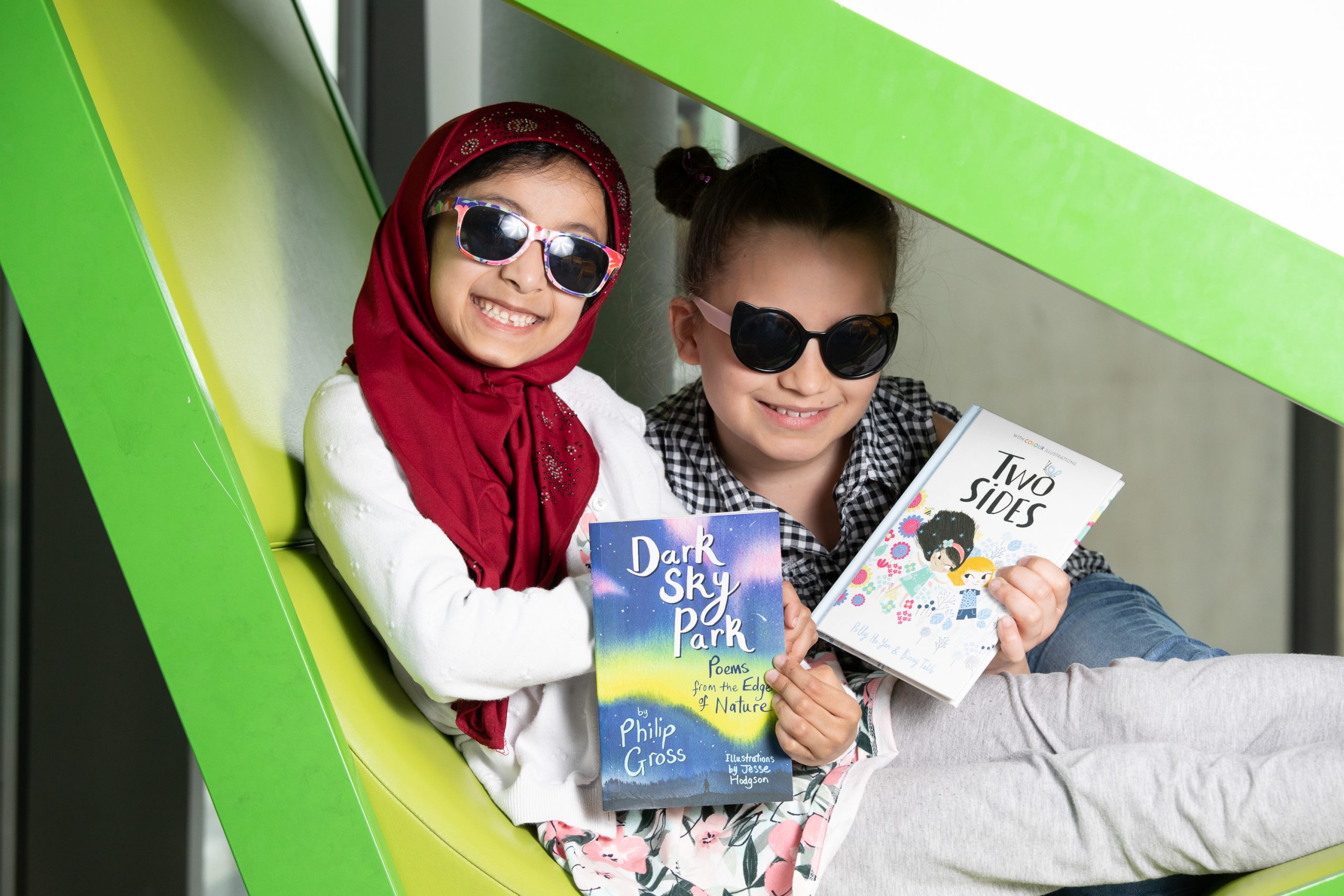 Libraries are great places for children to discover reading for pleasure, and there is no better time to do this than during the long summer holidays.
The Summer Reading Challenge is an annual event aimed at 4-11 year olds. Children are encouraged to read six library books of their choice during the summer holidays and receive collectable incentives along the way. Organised by the Reading Agency, and endorsed in Wales by parents, teachers, the Welsh Books Council and Welsh Government, the Summer Reading Challenge reaches children and young people of all ages, with over 40,000 children taking part last year in Wales.
It's completely free to join the Challenge! To take part, children simply need to sign up at their nearest participating library.
Silly Squad, Summer Reading Challenge 2020
Every year the Challenge has a new title and theme. The 2020 Summer Reading Challenge, Silly Squad, will be a celebration of funny books, happiness and laughter.
Children taking part in the Challenge will join the Silly Squad, an adventure-loving team of animals who live in a colourful fun house! The Silly Squad love to have a laugh and get stuck into all different kinds of funny books – but be warned: a mysterious baddy is hoping to ruin their fun! 
The 2020 Challenge will feature bespoke artwork from award-winning children's author and illustrator Laura Ellen Anderson (Amelia Fang; Evil Emperor Penguin; I Don't Want Curly Hair)
This year's Challenge sees a shift to a new bilingual digital platform, supported by library e-lending services, online events and links to existing digital resources. The challenge includes both English and Welsh-medium books.
Further information on the Silly Squad 2020 Challenge and how to take part can be found here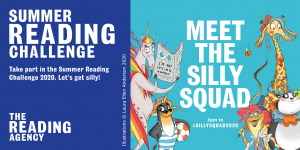 Launch dates
The Summer Reading Challenge launches in Wales on Friday 17th July 2020.
The Reading Agency does not set an official end date for the Summer Reading Challenge.
Local variations apply, so we recommend you check with your local library service to find out when the Challenge will begin and end in your area.
How does the Summer Reading Challenge work?
The Summer Reading Challenge is open to all primary school aged children and is designed for all reading abilities. Children can sign up for free at a participating library during the summer holidays.
Children read at least six library books as part of the Challenge.
Children can read whatever they like – fiction, fact books, poetry, joke books, picture books, graphic novels, audio books and eBooks all count towards the Challenge, just as long as the books are borrowed from the library.
Children receive special rewards each time they finish a book, and there's a certificate for everyone who completes the Challenge.
Throughout the Challenge, library staff and teenage and adult volunteers support children, helping them to explore a wide range of different types of books and enjoy a range of creative activities and events.
Space Chase
Space Chase, the Summer Reading Challenge 2019, was inspired by the 50th anniversary of the moon landing and featured bespoke artwork from top children's author and illustrator, Adam Stower. A total of 722,731 children took part across the UK and in 21 countries overseas through the Reading Agency's partnership with the British Council; a 2.64% increase on the previous year's participation.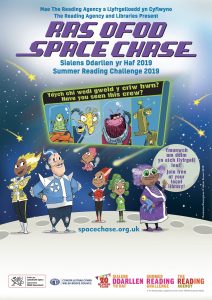 Volunteering opportunities
The challenge also offers volunteering opportunities for young people, including placements at libraries to inspire them to think about their futures and gain useful life skills. Last year, 134 young people aged between 12 and 24 chose to take part in these volunteering opportunities in Wales.
The Summer Reading Challenge website helps you keep track of your reading all year round: find new books to read, take part in competitions and mini challenges, and play games.