Enchanting new YA book 'Wilde' by Children's Laureate, Eloise Williams
August 14, 2020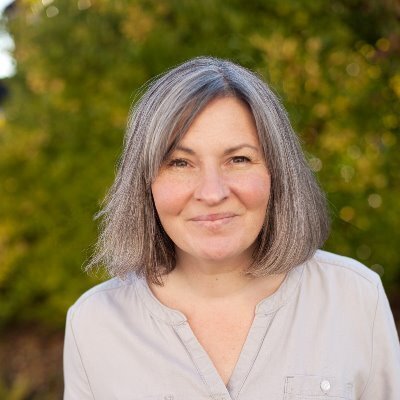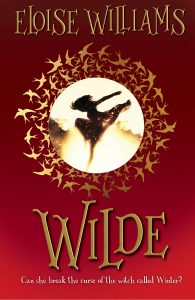 Eloise Williams is the inaugural Children's Laureate Wales 2019-2021, an initiative run by Literature Wales. She has published three books for young people with Firefly Press, Elen's Island, Gaslight and Seaglass. Eloise's fourth book – Wilde – will be published in May 2020. We caught up with Eloise to find out more about her new book, and what motivates her to write …
Eloise, what inspired you to write Wilde?
I've loved stories about witches since I was very young. The Lion, the Witch and the Wardrobe, The Snow Queen, The Wizard of Oz. I was fascinated by the way they could cast spells and make magical things happen. They also frightened me, and I've always loved a scary story. As I grew older, I still loved those stories, but it also struck me how strange the representation is of witches in stories to the reality of the 'witches' of history. How easy it is to label someone as a witch for being different or an outsider. I wondered what happens if you are the one who is seen as strange? What if you are different and you don't want to be?  
Tell us a little about the story you've created.
Wilde has had problems with every school she's been to. She's hiding something and so, rather than being discovered, she causes trouble and gets kicked out. Strange things happen around her wherever she goes but when she goes to Witch Point things become uncontrollable. She is desperate to fit in at her new school but when they start rehearsals for a school play telling the local legend of a witch called Winter, 'The Witch' starts leaving pupils frightening curse letters. This is the very last thing Wilde wanted to happen. She wants to be 'Normal'.
What do you hope readers will take away from this story?
Firstly, a good read, of course. Wilde has drama and mystery and a splash of humour -albeit my sense of humour so other people might not find it funny!  
Secondly, that it is ok to be different. In fact, that it is positively GOOD to be different. Further still, it's impossible to be the same as someone else. Even if you try! Everyone is different. Be yourself.  Be your own best friend.
What specialist knowledge or research was required to write this book?
Witches are embedded in our culture, so I already had a lot of knowledge of how they are portrayed in stories. To find out more about the reality I did some research into the history of witches, witch hunts and witch trials. So many things chimed with me, but mostly the sadness of being an outsider and being perceived as a witch because people didn't understand you. That seemed very real and frightening and still scarily possible in today's society. I was also very interested in the power and legacy of curses. How the power of a curse can play with people's minds. How a curse is just words, but how words have so much power. I wanted to play with those elements.   
I always tell people to write about things they love, and I did exactly that with the theatre references. I was an actor for over a decade before I started writing and the spellbinding power of theatre over an audience seemed the perfect way to explore the spell in the book.
I needed to walk behind the Sgwd yr Eira waterfall! It's the most magical experience! I don't know if there are many waterfalls you can walk behind, I hope there are, but I couldn't resist going back there and standing in that space between the rock and the water. I'm not a very spiritual person generally but nature moves me greatly and in that cathedral of watery light I felt connected to land, history and deep magic. It makes you feel otherworldly.   
Lastly, I knew I wanted Witch Point (the town where Wilde is set) to be close to the waterfall, so I had to make a place up! I used lots of the landscape of the Neath Valley – there is a place called Cwmgwrach which is Valley of the Witches in English and a place called Seven Sisters which I used to form part of the legend too. It's also a very similar area to where I grew up, so I lifted a few of the features from there. A windmill without a top being one of them!  
What led you to start writing?
I had been acting for about ten years. I'd worked with some brilliant companies and played some wonderful parts, but it was time to use my own voice and my own words instead of using a script. People often thought I was a very confident person because I was able to stand on stage in front of hundreds, sometimes thousands of people, but actually I was hiding behind the characters I was playing. I'm a very introverted, shy person. Sometimes it takes me a tremendous amount of courage to talk to just one person.
What books inspired you as a young reader?
Anything and everything magical. I particularly loved books which transported me to a different world. Worlds through wardrobes, at the top of trees in enchanted forests, worlds you fell into by accident or discovered because you were following a talking rabbit! All the books I read when I was young inspired me and I still carry those stories with me. That's why stories for children are so important. They last a lifetime.
What life experiences have shaped your writing most?
I think all your experiences come out in your writing. Definitely romping through forests, wading in rivers, watching sea storms, balancing on windmills when I was a child all play a big part.
Also, the harder experiences are useful – the bullies I've encountered, the sad things which have happened to me, the feeling of being lonely.
I use all my life experiences when I write so it's hard to choose specifics. Snippets of everything. All the days are like building blocks.  
If you could choose a book character to be for a day, who would it be and why?
That is such a difficult question! There are so many characters I'd like to be. If I can only choose one have to go for Luna Lovegood from Harry Potter. I love the way she doesn't care what people think of her. I'd love to spend a day wandering about in Luna's life and seeing the world through her eyes – which we can already do of course by reading the Harry Potter books.   
What character in your books are you least likely to get along with?
Wilde – Gwyneth Fox-Rutherford. She's a dramatic. I've met lots of people like her and sometimes (if I'm brutally honest) I've been her too. She's theatrical and shallow and false. I feel sad for her though so I probably would take her for a cup of tea and a chat.
Gaslight – Pernicious Sid. He's mean and arrogant, cruel and deceitful. He's also selfish.
If there's one thing I hate, it's selfish people.  
Seaglass – The ghost. I'd just run away!
What message do you have to inspire young writers? 
Everyone has stories to tell. The magic of words belongs to you. Your stories and the way you want to tell them is enough. It's not just enough, it's brilliant and amazing and you are giving the gift of your imagination to the world. We need your story.
Read our Get to know the Author Flyer for further information about Eloise and Wilde!