StoryTrails is coming to Swansea and Newport!
August 4, 2022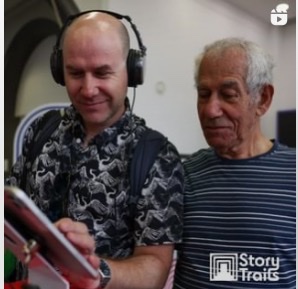 StoryTrails is a one-of-a-kind immersive storytelling experience taking place in libraries across the UK this Summer. The project is one of ten projects commissioned as part of UNBOXED: Creativity in the UK. StoryTrails brings untold stories to life using augmented and virtual reality as well as through never seen before film archive. Swansea Central Library (10th and 11th August) and Newport City Library (13th and 14th August) will be hosting a range of free immersive experiences that have been created with the local community. If you are unable to visit Swansea and Newport over the event days, you can download the free app and explore the 'at home' version of the augmented reality trail developed by local creatives.
The Reading Agency's annual Summer Reading Challenge, which encourages over 700,000 children to read for pleasure over the summer holidays has teamed up with StoryTrails to develop a series of free resources for libraries and schools to download. The Get Immersive with the Gadgeteers Activity Toolkit will help you explore the themes of innovation, technology, and immersive storytelling with many low or no tech ideas to spark your imagination.
The collaboration between StoryTrails and the Summer Reading Challenge aims to share the power of immersive storytelling with children and families across the nation as well as championing libraries, celebrating their position as centres of innovation in the community.
Find out more:
For further details on StoryTrails visit story-trails.com and via Facebook and Instagram @StoryTrailsProject and Twitter @StoryFuturesA
Download the app (currently available on Apple), find it by searching Story-Trails on the app store. Please note content for Swansea will be available on the Story-Trail app from the 10th August and the 13th August for Newport. The app will be available on Android later this month.
For further details on this year's Summer Reading Challenge visit summerreadingchallenge.org.uk