Original Features Restored in Penarth Library Upgrade
February 3, 2022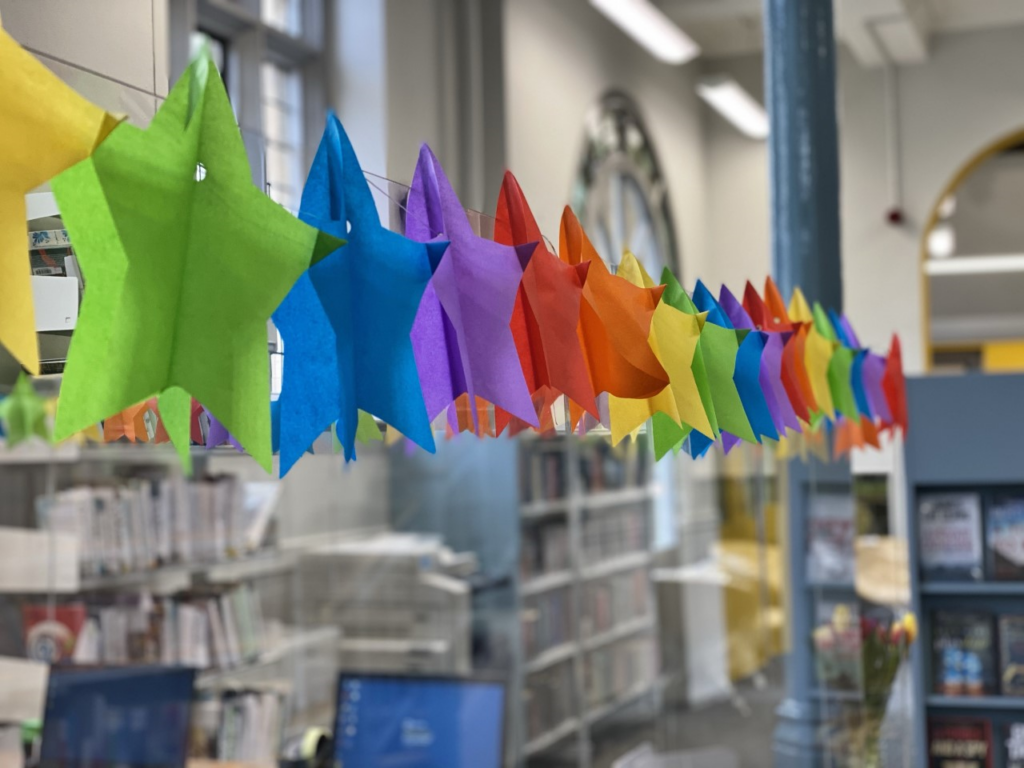 Penarth Library reopened in May 2021 following extensive refurbishment work. Funded jointly by the Vale of Glamorgan Council and Welsh Government, the redecorated ground floor includes new furniture, enquiry desk, carpet and shelving. LED lighting has been installed throughout the building, which has also seen many of its features revived.
Some of the finishing touches were also paid for by council funds, these included: restoring glass panels in a stained glass window, cleaning and repositioning a bronze bust on a marble pedestal, restoring bronze wall plaque, and uncovering a wall of Edwardian tiles that had been painted over long before any of the current staff had started work in the Vale. Additional repairs to the roof around the clock tower have also been carried out.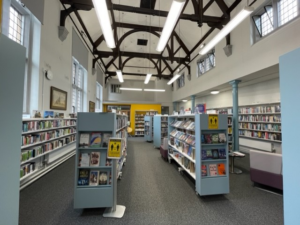 Cllr. Lis Burnett, Vale of Glamorgan Council Cabinet member for Education and Regeneration said: "Penarth Library has undergone comprehensive upgrading work and I can't wait for people to see the changes. Many of the traditional features have been restored and some new touches have also been added."
The purpose of the work was to completely refurbish the ground floor of the 3-storey library building at Penarth. The basement (children's) and 1st floor (non-fiction) had been upgraded by the Council in the previous 3-5 years. A ground floor extension to provide a Makerspace was already in progress. This left the main ground floor library as the sole area of the building in need of a makeover.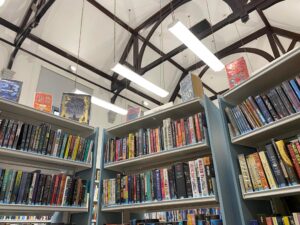 Now fully restored and improved, the library has an attractive entrance and ground floor which is fit to last for many years. The library also has the Bibliotheca Open + system installed along with a network of CCTV cameras, so that library users will be able to use the building out of staffed hours.
The feedback from our customers has been excellent. Some coming back to us having spent months away are really pleased with the look and feel of the area, with comments such as
"Fresh and vibrant! The space is much more accessible and open" and "Much easier, less cramped, and all very accessible". 
It has really lifted the spirits of customers and staff alike.
Penarth Library Opening hours:
Monday – Friday: 10am – 5pm
Saturday: 10am – 4pm
Rhodri Matthews
Senior Librarian, Penarth Library.