New Reading Well for Teens Collection Launched on World Mental Health Day 2022
October 13, 2022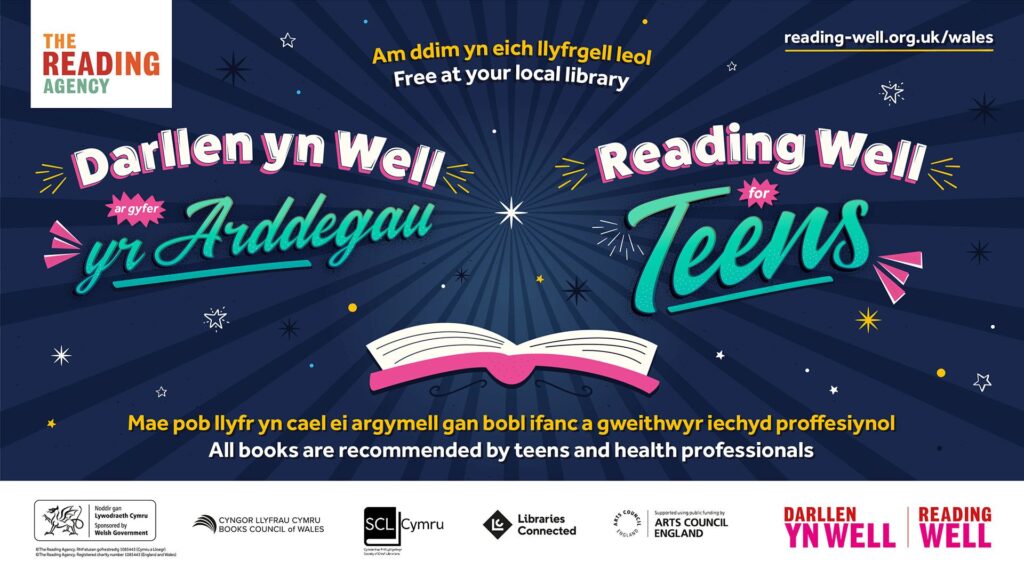 A new Reading Well for teens collection launched in public libraries in England and Wales on World Mental Health Day 2022 (10th October). The scheme supports the mental health and wellbeing of teenagers aged 13 to 19 years old, providing information, advice and support to help them better understand their feelings, handle difficult experiences and boost confidence.
The list has been developed as an update to the 2016 Reading Well for Young People ("Shelf Help") list and is focused on supporting teens' mental health and wellbeing in a post-pandemic context. The booklist is targeted at teenagers (13-18) and includes a range of reading levels and formats to support less confident readers and encourage engagement. Some of the recommended books suggest useful self-help techniques; there are also personal stories, graphic formats, and fiction. Alongside the books are a selection of quality assured age-appropriate digital resources. The books have been chosen by young people, leading health professionals and library staff.
Reading Well has been developed by The Reading Agency in partnership with Libraries Connected and the Society of Chief Librarians (SCL) Cymru, and is delivered with public libraries as a key strand of the Universal Health Offer. The scheme is funded by Arts Council England and Welsh Government. There are 5 Reading Well booklists which support people to understand and manage their health and wellbeing using helpful reading. Over 3 million Reading Well books have been borrowed from libraries since 2013. In Wales in 2020-21, at least 14,000 Reading Well books were borrowed from public libraries. This includes over 7,000 books from the Reading Well for children list, over 5,000 from the Reading Well for mental health list, and over 1,600 from the Reading Well for dementia list. In addition, over 32,000 Welsh books have been sold since 2019.
Find out about other Reading Well booklists at your local library or visit reading-well.org.uk