IT Facilities and Support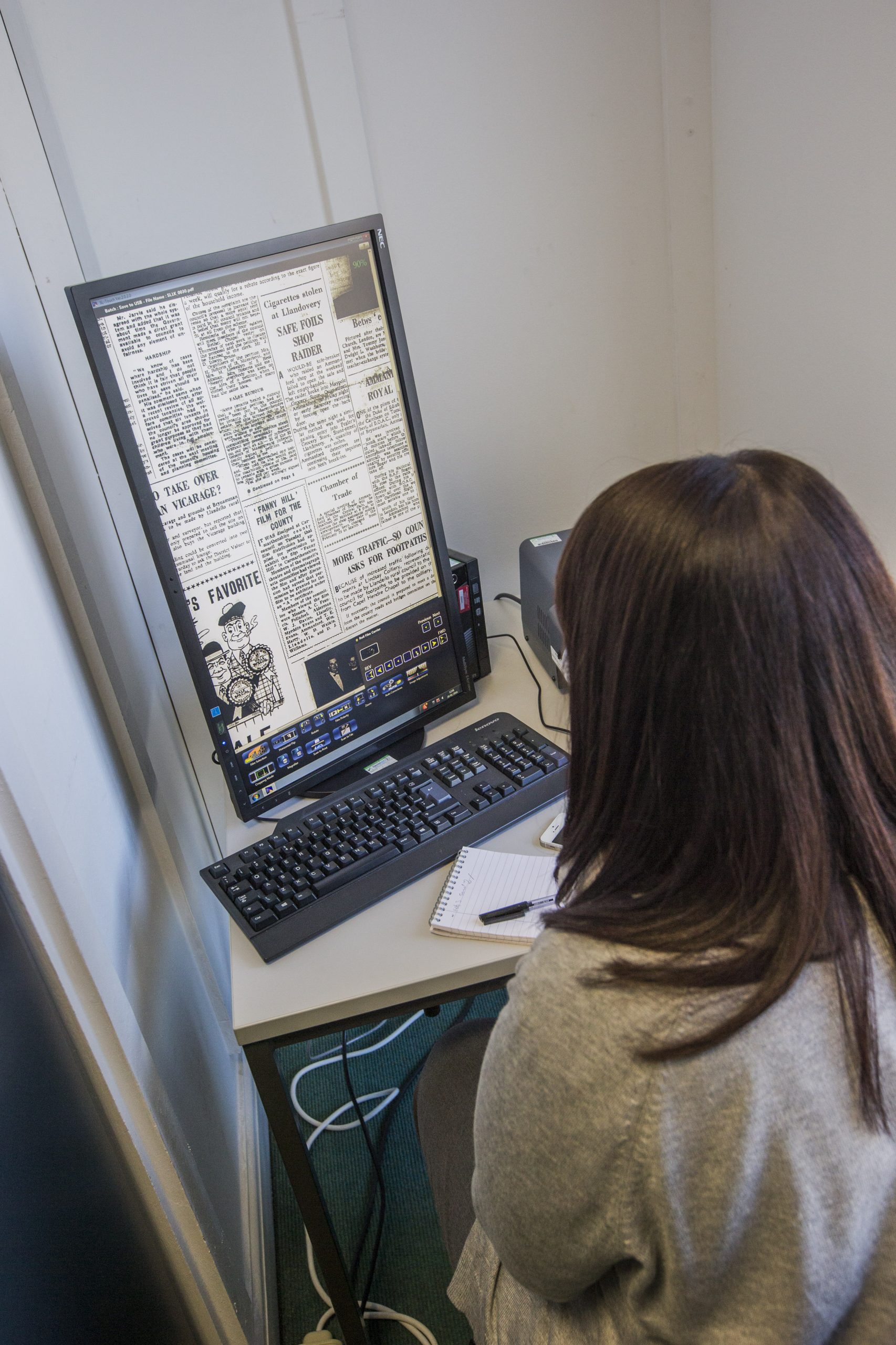 Public libraries and libraries in schools, colleges and universities in Wales provide free access to computers, high quality content and assist people to develop their ICT skills to obtain the maximum benefit from the ICT provision. Libraries have a key role to play in facilitating access to online information and enabling people to interact with online services.
Libraries make a wide ranging contribution for citizens:
Access: citizens have free computer and Internet access in all Welsh public libraries through over 3,100 PC terminals in public library service points located across Wales. Welsh people used over 1.6 million hours of free computer access in libraries. [cipfastats.net 2017-2018)
Developing ICT skills: individuals can develop ICT skills through informal or formal learning opportunities in the library setting.
Helping people get back into work: individuals can prepare their CV, and undertake e-learning to improve their skills.
Access to information and entitlements: citizens can use libraries to access government e-services at both local and national level and get information about their rights and entitlements.
Adaptive technology: people with specific needs can access specialist computer software and hardware, such as speech to text software to assist those with visual impairment, to help them in many libraries across Wales, and with digital services.
Digital Drop-in Sessions / IT Support
Libraries across Wales offer Digital Drop-in Sessions, where experienced staff offer guidance & support for a wide range of IT related queries, including the following:
Support with using the PCs located in the library, & printing.
Help with accessing the libraries digital resources.
Support with online form-filling. 
Check you library's events Pages for more information
Digital Inclusion
What is digital inclusion – and why does it matter?
According to Digital Communities Wales, 11% of people in Wales today are not online.
Digital inclusion means having the motivation, skills and access to use digital technology and the internet. People who lack one, or a combination, of these skills may be digitally excluded and risk being left behind in an increasingly digital society where more services, including vital public services, go online.
Digital Communities Wales states that digitally excluded people are likely to be
Older – 40% of people over 75 use the internet, compared with 97% of 16-49 year olds.
Have a disability or long term condition – 74% of people with a disability or long term condition use the internet, compared with 90% of those without.
Less skilled – 53% of those with no qualifications use the internet, compared with 95% of those with higher education qualifications.
 What are the benefits of being online?
Time & cost saved through accessing services digitally.
Reduced loneliness and isolation.
Access to key information resources & delivery of education.
IT skills foundation for enhanced employability.
Improved access to health-related information e.g self-care for minor ailments, and self-management of long-term health conditions.
Digital Communities Wales provides further information on digital inclusion.