Mobile Library & Outreach Services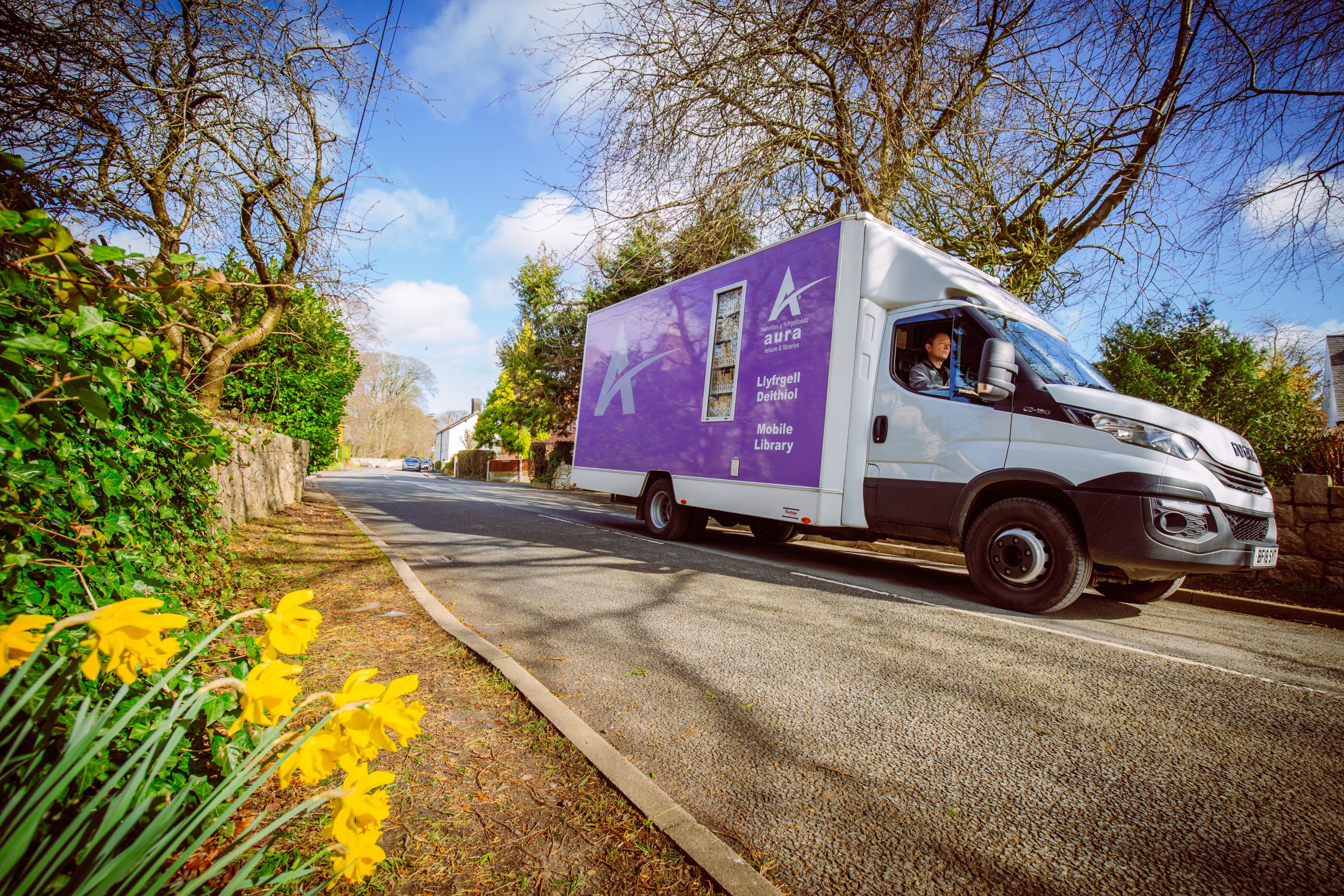 Mobile Library Services
Mobile library services in Wales visit communities on a regular basis where it is difficult for residents to access static libraries.
The mobile library service will usually carry a selection of books suitable for all ages, including large print and audio books in English and Welsh. Residents can usually use their current library card or join the library on board.
Housebound Services
Your library authority in Wales may offer a library housebound service for those who are not able to get to the mobile library because of an accident, illness or disability.
Difficulties in using the library may be short term or permanent. You (or the person you care for) may be unable to:
leave home or other place of residence
travel to the library
gain easy access to the library
carry materials to and from the library
If you would like to be considered for this service, either for yourself or for someone you care for, please contact your local library. 
Torfaen Library@Home Service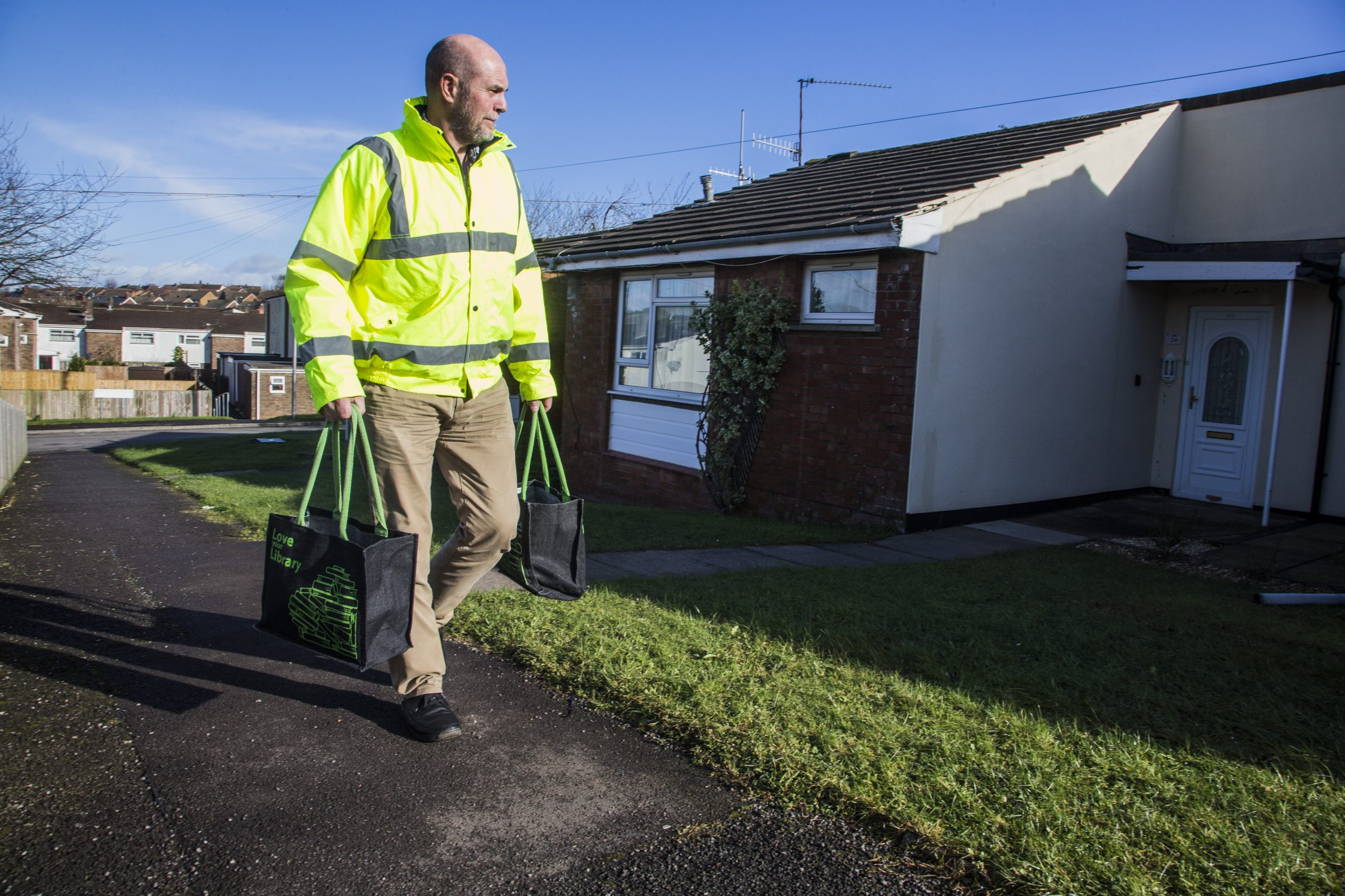 Torfaen Libraries offer a Library at Home Service for library users who are unable to access Torfaen's static libraries due to ill health, mobility issues or caring responsibilities. It is a free, three weekly delivery service that is also available to residential and care homes.
The process starts with a home visit to meet the service user and talk about their reading choices and preferred formats. The Library will then lend out large print books and audio CDs, and Memory Bags are available for people affected by Dementia. User preferences are recorded in a customer profile for colleagues to choose and assemble appropriate items.  These are then delivered to service users, and three weeks later collected and replaced with a new selection.
As well as providing reading materials, the service helps to alleviate loneliness and Isolation Service users are very appreciative of the service and look forward to their deliveries and chatting with the friendly drivers. 
The value of the service is demonstrated in the following responses gathered in the Torfaen Libraries annual service survey:
'I am housebound so to get new books to read as a regular service means a great deal to me'
'The week the library arrives is the week to which I look forward.  An excellent service. It makes my day!'
'This service means that I can still enjoy my books without the need to ask or need someone else to be involved – it is a very positive part of my life'