Reading Well Books on Prescription in Wales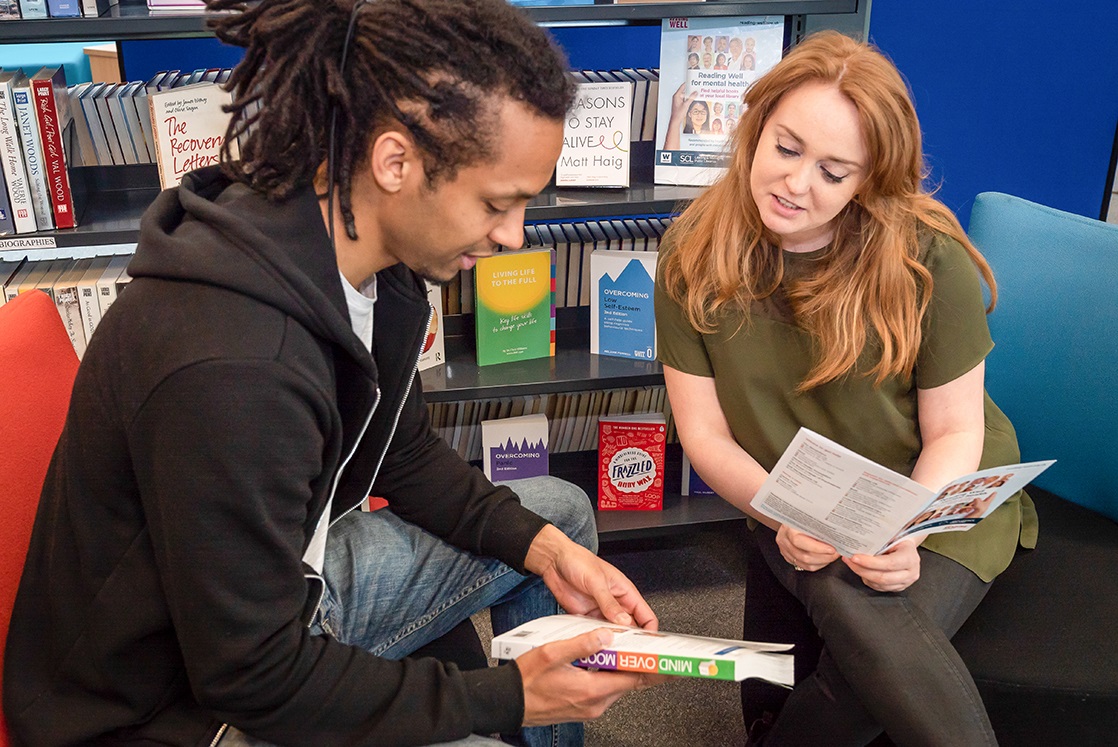 Reading Well supports you to understand and manage your health and wellbeing using helpful reading.
The books are all recommended by health experts, as well as people living with the conditions covered and their relatives and carers.
You can be recommended a title by a health professional, or you can visit your local library and take a book out yourself.
There are currently three bilingual Reading Well schemes available in Wales: Reading Well for Mental Health, Reading Well for Dementia and Reading Well for Children.
These lists are not part of the Wales scheme yet, but you may find them useful, and most libraries will have these books available for you to borrow: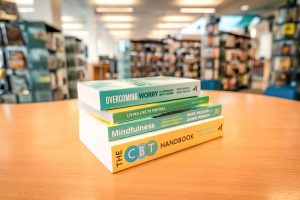 Where can I find the books?
You can borrow the books from your local library. The Welsh Government are supporting The Reading Agency to deliver Reading Well in all 22 library authorities in Wales bilingually in Welsh and English.
You can find the current booklists here:
The Reading Agency are working with the Books Council of Wales to make more titles on the lists available in Welsh.
Reading Well Books on Prescription for dementia was launched in Wales in 2018 as part of the new Dementia Action Plan for Wales. The books provide information and advice for people living with dementia, support for living well, advice for relatives and carers, as well as fiction, memoir and photographic books used in reminiscence therapy. They are endorsed by health professionals and can all be found in the local library.
Reading Well Books on Prescription for mental health was launched in Wales in 2019. It provides helpful information and support for managing common mental health conditions, or dealing with difficult feelings and experiences. Some books also include personal stories from people who are living with or caring for someone with mental health needs.
On World Book Day 2020, the Books Council of Wales held a special event on the topic of reading and mental health at Venue Cymru in Llandudno, in support of Reading Well Books on Prescription in Wales.
A panel comprising writer and editor Bethan Mair; Chief Librarian for Denbighshire, Bethan Hughes; author Angharad Tomos; GP Dr Harri Pritchard; author Sharon Marie Jones, and Manon Elin James from charity Meddwl.org shared their own experiences, and discussed the positive role of reading in helping to support our mental health.
Find out more about the event here.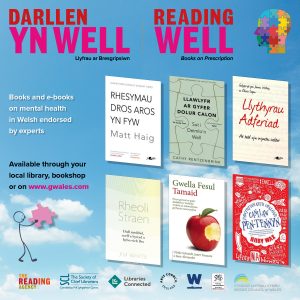 Reading Well Books on Prescription for children was launched in Wales on World Mental Health Day 2020, by The Reading Agency and public libraries. The booklist responds to the increasing demand for expert-endorsed information and advice to support children to understand and manage their mental health and wellbeing, with book collections and supporting resources made available in both English and Welsh. 
The programme, which has been developed by leading health professionals alongside children and their families is being brought to Wales by UK charity, The Reading Agency in partnership with Welsh Government and public libraries.
The Reading Well for children booklist contains 33 books selected to address key challenges facing children today. The titles in the list deal with topics from anxiety and grief, to bullying and internet safety, to how to cope with events in the news. The booklist also explores living well with a range of diagnosed conditions including Attention Deficit Hyperactivity Disorder (ADHD), Autism Spectrum Disorder (ASD), dyslexia, Obsessive Compulsive Disorder (OCD) and physical disabilities.
The booklist is targeted at children in Key Stage 2 and includes titles suitable for a wide range of reading levels to support less confident readers, and to encourage children to read together with their siblings and carers.
Read more about the scheme here.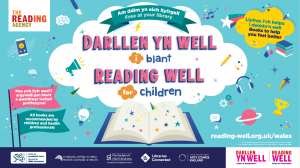 Impact
So far, Reading Well has reached over 1.2 million people and 90% of people surveyed have found their book helpful.
There is a huge evidence base around the value of reading to support health and wellbeing, as well as the value of public libraries as a non-stigmatised space that is both welcoming and empowering for people seeking support.
Reading Well was recognised by the Royal Society for Public Health as a finalist for the 2017 Public Mental Health and Wellbeing Award.
Partners
Reading Well is delivered by The Reading Agency in partnership with Libraries Connected as part of the Libraries Connected Universal Health Offer, and Society of Chief Librarians Cymru. It is funded by Arts Council England and Welsh Government.
For further information on the launch of the scheme in Wales, read the following Blog.