Big Welsh Rhyme Time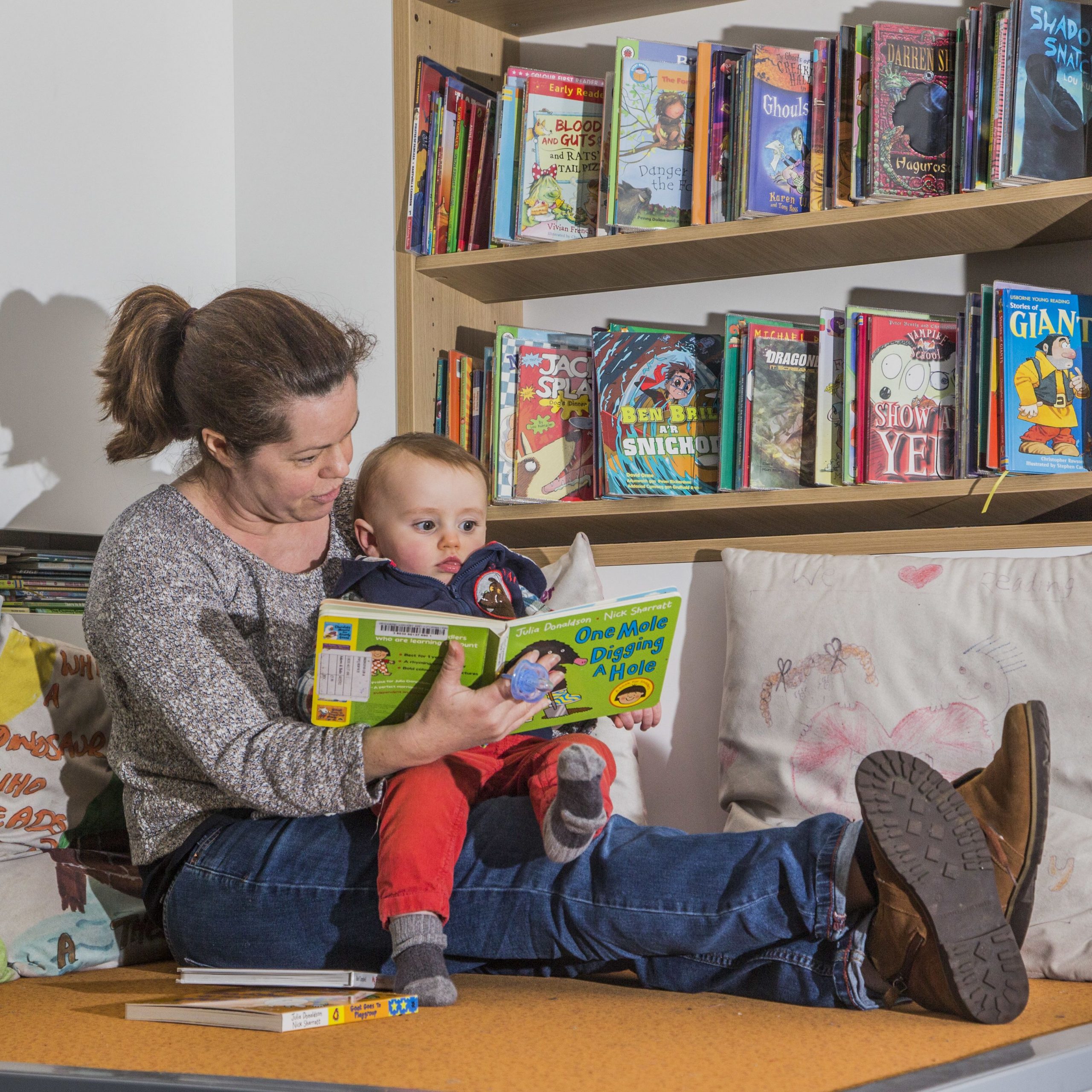 Libraries across Wales run free Rhyme-time and Story-time sessions for babies and children. These fun sessions provide the opportunity to meet new friends and enjoy stories, books and rhymes with your child, read by children's librarians and community storytellers.
As well as offering hundreds of free books for children and parents to borrow, libraries across Wales also offer activity clubs for children and organise family get-together events. Check your local library's calendar for dates, times and locations of upcoming events near you.
Big Welsh Rhyme Time – Cymru
Over 22,000 children in schools, nurseries, libraries and early years settings from across Wales took part in the Big Welsh Rhyme Time 2020.
The Big Welsh Rhyme Time, organised by BookTrust Cymru, encourages fun and enjoyable rhyme sharing activity for children in Wales aged 0-5, in Welsh and English, and this year took place between 10-14 February.
The Big Welsh Rhyme Time will be back in 2021. Until then, take a look at BookTrust Cymru resources to help plan some fun activities to share rhymes and songs with children.
Thanks to the Bookstart Denbighshire team for sharing their rhymes. You can find more on their YouTube channel.
To celebrate Big Welsh Rhyme Time, The Books Council of Wales have selected some of their favourite rhyming books in Welsh and English.
The Big Welsh Rhyme Time is funded by Welsh Government.
National Storytelling Week
National Storytelling Week runs annually during early February and is coordinated by The Society for Storytelling, who also support the art of storytelling and individual storytellers in dozens of ways throughout the year. 
Schools, libraries and other educational organisations have been getting involved since the creation of the Society in 1993, & information and resources can be found on the Society's website.