Bookstart Cymru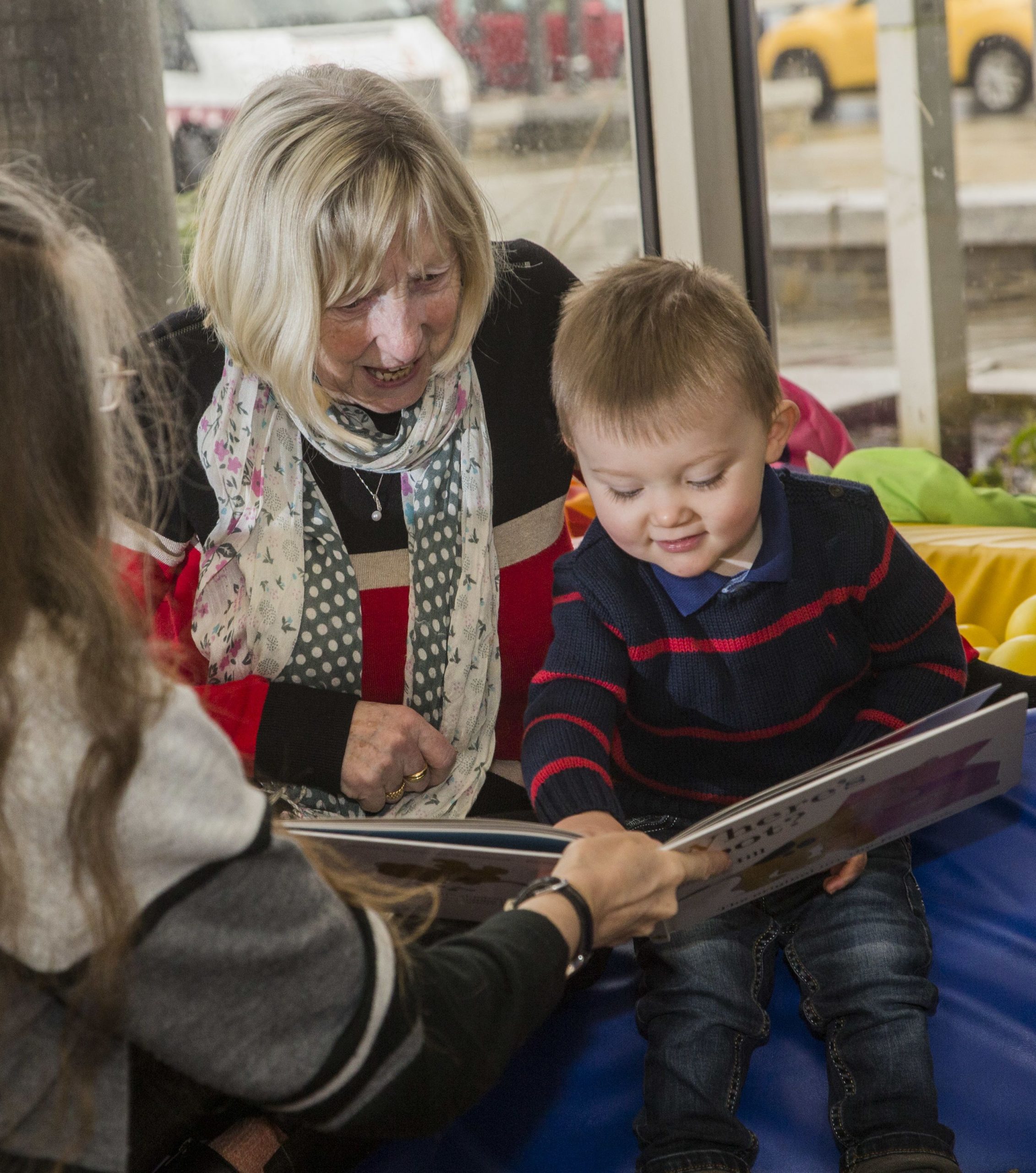 Encourage a love of learning
Nurture childhood development through these early learning support programmes available in Wales. Whether your child is a baby, toddler or preschooler, Story & Rhyme Sessions and Bookstart Cymru will help children develop reading and language skills. Events blend reading, singing, talking and playing to bring alive the magic of books and stories.
Story Time
Libraries across Wales run free Rhyme-time and Story-time sessions for babies and children. These fun sessions provide the opportunity to meet new friends and enjoy stories, books and rhymes with your child, read by children's librarians and community storytellers. Join your local library, so you'll have a regular supply of books to enjoy at home.
As well as offering hundreds of free books for children and parents to borrow, libraries across Wales also offer activity clubs for children and organise family get-together events. Check your local library's calendar for dates, times and locations of upcoming events near you.
Bookstart in Wales
It's never too early to start sharing books, stories and rhymes with your child. Through Bookstart, BookTrust Cymru supports families across Wales to read together regularly.
Every child in Wales can receive two special Bookstart packs before the age of three, which are given to families by their health visitor.
You'll find lots of fun resources and handy information on the Booktrust Cymru website.
Bookstart Baby & Early Years
The Bookstart Baby pack is usually gifted at your child's 6-month health check. It contains an English and Welsh language book, carefully chosen to appeal to very young children, and a special booklet with ideas for sharing books, stories and rhymes.
The Bookstart Early Years pack is usually gifted at your child's 27-month health check. It contains an English and a Welsh language picture book, and a booklet full of ideas for sharing books, stories and rhymes. The green Bookstart Early Years bag is designed for your toddler to hold – perfect for taking to the library.
If you have not received your Bookstart packs, please contact your health visitor.
Bookstart in Wales is funded by the Welsh Government.
Reading with your child
Sharing a book with a child is fun! It's a time for closeness, laughing and talking together – and it can also give children a flying start in life and help them become lifelong readers.
If you're not feeling confident about reading aloud or sharing books, don't worry – there's no right or wrong way to enjoy a story together.
It's never too early to start sharing books – babies might not understand the words, but they will love cuddling up, hearing your voice, and looking at the pictures.
As your child gets a bit older, sharing picture books can be a lot of fun – but don't worry if your child gets distracted, chews the book or wanders off … that's perfectly normal! Don't worry if you don't have a lot of time in your busy day, either – just a few minutes can make a huge difference.
Here are some more tips to help you enjoy storytime together, provided by BookTrust:
Let your child choose what they'd like to read. They'll feel more interested in the story if they've picked it out themselves. Don't worry if they keep returning to the same story!
If you can, turn off the TV, radio or computer. It's easier for you to enjoy the story without distractions.
Sit close together. You could encourage your child to hold the book themselves & turn the pages too.
Take a look at the pictures. You don't just have to read the words on the page. Maybe there's something funny in the pictures that you can giggle about together, or perhaps your child enjoys guessing what will happen next.
Ask questions and talk about the book. Picture books can be a great way to talk through your child's fears and worries, or to help them deal with emotions. Give them space to talk, and ask how they feel about the situations in the story
Have fun! There's no right or wrong way to share a story – as long as you and your child are having fun. Don't be afraid to act out situations or use funny voices … your little one will love it!
For more advice on nurturing children's reading and writing, visit the Booktrust website.