Children's Laureate Wales & Bardd Plant Cymru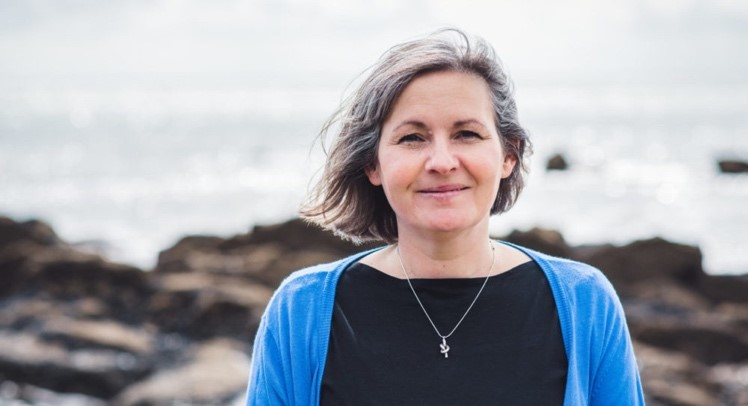 Children's Laureate Wales
The Children's Laureate Wales is a national ambassadorial post which aims to engage and inspire the children of Wales through literature, and to promote a child's right to have their stories and voices heard.
The scheme is run by Literature Wales, who announced on 18 September 2019 that popular Pembrokeshire-based children's author Eloise Williams is the first Children's Laureate Wales. The announcement was made in front of 150 pupils at Jubilee Park Primary School in Newport, where Eloise is currently the Patron of Reading.
The Children's Laureate Wales will work alongside the Welsh-language equivalent, Bardd Plant Cymru. The appointment was made following a public call-out for writers to express their interest in the role.
The Children's Laureate Wales is a two-year post for a Wales-based writer. Eloise Williams will be in post until August 2021.
In an open letter addressed to the children of Wales at the start of her tenure, Eloise emphasised how excited and honoured she was to be their Laureate; how she will do her very best to help them find the right stories for them; will push for them to see themselves well represented in literature; and most importantly, that their voices matter. You can read her letter in full here.
Schools can request a visit from Children's Laureate Wales through this form. For all other enquiries, including project or collaboration ideas, please email childrenslaureate@literaturewales.org or phone Literature Wales on 029 2047 2266. 
Follow Children's Laureate Wales on Twitter. Photography c. Literature Wales / Camera Sioned
Eloise Williams, Children's Laureate Wales 2019-2021
Eloise Williams was born in Cardiff, spent her childhood in Llantrisant, Rhondda Cynon Taf and now lives in Saundersfoot, Pembrokeshire. She was educated at Coed yr Esgob Primary School and Y Pant Comprehensive School, before going on to study Drama at the Royal Welsh College of Music and Drama, Acting at Guildford School of Acting, and Creative Writing at Swansea University. She worked as a touring actor and creative practitioner for over a decade before becoming a children's writer.
Her novel, Gaslight (Firefly Press, 2017) – which was written with the support of a Literature Wales New Writer's Bursary – won Wales Arts Review Young People's Book of the Year 2017, the YBB Book Awards 2018, and was shortlisted for the Tir na nOg Awards 2018. Seaglass (Firefly Press, 2018), was also shortlisted for the Tir na nOg Awards in 2019, and the North East Book Awards 2019. Her latest novel Wilde was published on 1 May 2020.
A regular speaker at festivals and events, Eloise uses her drama skills to engage young people in children's literature and now finds herself onstage more than she ever did as a professional actor. She is also a popular and dynamic workshop leader. In her spare time, she collects sea glass and ghost stories, sings loudly, walks on the beach with her dog Watson Jones, wild swims whenever possible and celebrates nature and wildlife in every way she can.
"I've always loved stories. The joy of losing yourself in a good story is simply magical. Stories connect us, give us empathy and understanding, exercise our brains and imaginations, let us travel the world and experience the greatest wonders.
Children's literature is thriving and there couldn't be a more exciting time to be involved in its growth in Wales. I feel passionately that there is a connection between children's books and the hope I feel every time I walk into a classroom. I truly believe that young readers will make our futures bright and I'm honoured to be a part of that."
Bardd Plant Cymru
The Bardd Plant Cymru (Welsh-language Children's Laureate) project introduces Welsh-language poetry to children in an energetic, dynamic and fun way through workshops, performances and various activities. The project promotes creativity, communication skills and self-expression through the love of literature.
Bardd Plant Cymru is a national ambassadorial role that is awarded every two years to a Welsh-language poet. The project was established in the year 2000. The current Bardd Plant Cymru is Gruffudd Owen; the sixteenth poet to undertake the role. Gruff was announced as Bardd Plant Cymru 2019-21 in a ceremony at the Cardiff and the Vale Urdd National Eisteddfod on 28 May 2019. Gruff will be in post until the end of August 2021.
All activities are conducted through the medium of Welsh, but the scheme provides for and engages with children whose first language is not Welsh.
There are several different strands to the project, including visits to schools and festivals, and writing commissioned poems. Schools can request a visit from Bardd Plant Cymru through this form. For all other enquiries please email barddplant@literaturewales.org or phone Literature Wales on 029 2047 2266.
The project has worked with various other organisations such as Y Gymdeithas Gerdd Dafod, Into Film, Cbeebies, London Welsh Society, Mentrau Iaith Cymru, Patagonia Welsh-language Initiative, Bologna Literature Festival, Welsh History Festival for Children, National Museum Wales, National Library of Wales, Y Senedd, Football Association of Wales, Premier League Primary Stars, the NHS, Libraries Week, WWF Wales, Save the Children, Children's Commissioner for Wales, Cardiff Children's Literature Festival, Booktrust Cymru, Pop Up Projects, and many more.
The scheme is run by Literature Wales with the support of Welsh Government, S4C, Books Council of Wales and Urdd Gobaith Cymru.
Follow Bardd Plant Cymru on Twitter and Facebook.
Gruffudd Owen, Bardd Plant Cymru 2019-21
Gruffudd Owen hails from Pwllheli in Gwynedd but now lives in Cardiff. He was educated at Ysgol Cymerau, Ysgol Glan y Môr, and Coleg Meirion Dwyfor Pwllheli, before going on to study Welsh at Aberystwyth University. He worked for ten years as a script editor for the television series Pobol y Cwm, and now works as a freelance writer and editor.
He has always enjoyed reading and writing poetry and creative writing of all kinds. In 2009 he won the Drama Medal at the Urdd Eisteddfod in Cardiff Bay, and in 2018 won the Chair at the National Eisteddfod, again in Cardiff Bay. His first volume of poetry, Hel Llus yn y Glaw (Cyhoeddiadau Barddas, 2015), was shortlisted in the Poetry Category for Wales Book of the Year Award 2016.
He is a renowned performer of poetry and music, and is a member of the bardic team, Y Ffoaduriaid, on the radio series Y Talwrn. He is also one of the organizers of Bragdy'r Beirdd poetry nights in Cardiff and has won many 'stomp' stools. In his spare time Gruffudd enjoys singing, cycling, climbing and juggling.
 "Poetry has always been an important part of my life; I started scribbling silly poems in the back of my maths book in primary school! Nothing gives me more enjoyment than seeing a room full of children laughing at a poem. Listening to poetry is an experience that binds us as a community. If the Welsh language is to flourish among the next generation, that generation must experience it in all its funny, playful, unique and rich glory."