Libraries Week 2022 Inspiring Learning for All
October 3, 2022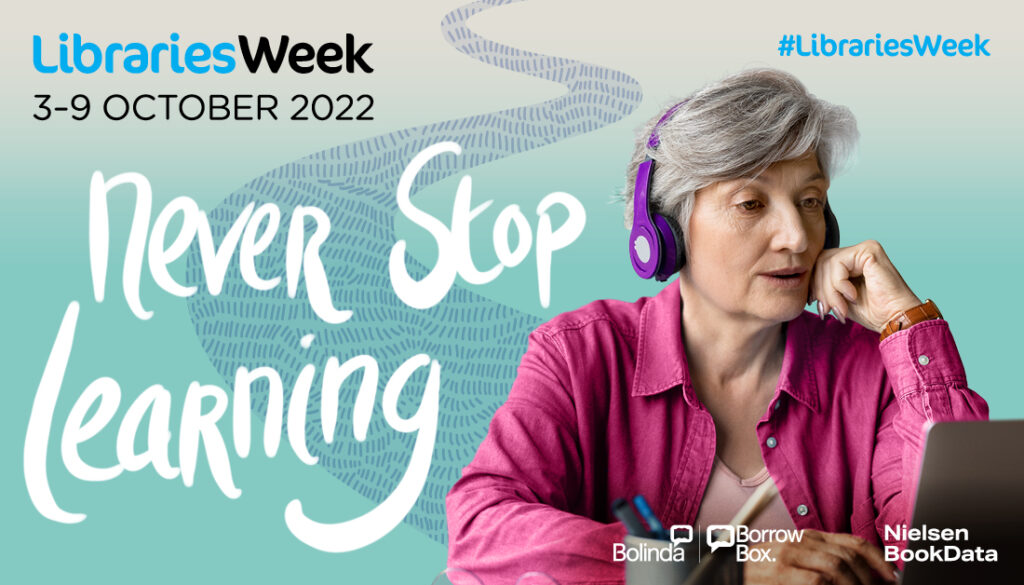 This year, Libraries Week (3-9 October) will be celebrating the nation's much-loved libraries and the central role that libraries play in supporting life-long learning. It's a chance to showcase how libraries across all sectors are inspiring learning for all and helping individuals to unlock and fulfil their potential at every stage of life.
Throughout the week we will be encouraging users to never stop learning through a variety of events to engage the local community, with activities for adults and young people.
In Wales, we are celebrating Libraries Week with the launch of a new Places to Connect campaign. Welsh Libraries will be delivering a wide range of events and activities across the country that allow people to connect with others, to try something different or learn a new skill, and to find out what else is available to them within their community.
.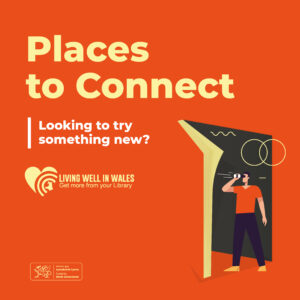 Funded by Welsh Government, the Places to Connect campaign forms part of the wider Living Well in Wales initiative, which highlights the important role Welsh Libraries play at the heart of their local communities and promotes the work they do to support people's health and wellbeing
Following on from the successful two-day StoryTrails event in Swansea and Newport in August, Swansea Libraries are excited to present StoryTrails the Legacy in selected authority libraries throughout Libraries Week. 
You will be able to view the unique story map of Swansea created with the local community, discover new stories and film archive on the remote augmented reality trail, and view a range of virtual reality experiences created specifically for StoryTrails – one of which is award nominated!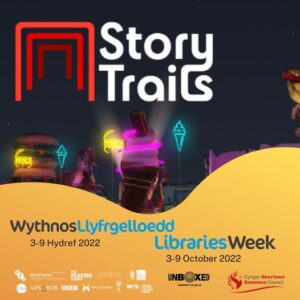 StoryTrails was a one-of-a-kind immersive storytelling experience that took place in libraries across the UK during Summer 2022. The project is one of ten projects commissioned as part of UNBOXED: Creativity in the UK.
Swansea Central Library (10-11 August) and Newport City Library (13-14 August) hosted a range of free immersive experiences created with the local community. If you were unable to visit Swansea and Newport over the event days, you can download the free app and explore the 'at home' version of the augmented reality trail developed by local creatives.
Carmarthenshire Libraries have linked in with the Authorities Country Park to promote an offer to customers only if they join the library during Libraries Week. They also have a number of dates booked at Tesco and Morrisons supermarkets across the county where they will be promoting the library.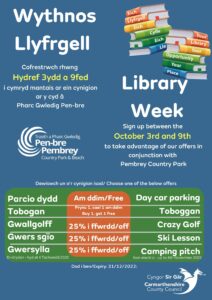 The following events are also being held in Carmarthenshire Libraries during the week:
Monday, 3 October 10am & 1.15am – School Visit / Mewn Cymeriad / Children's Festival of Welsh history (Theatre Group) at Ammanford Library.
Monday, 3 October – Storytime at Llanelli Library.
Tuesday, 4 October 11-11.45am – Story and Craft sessions at Llanelli Library.
Tuesday, 4 October 11am – 12pm – Local History Talk by Lyn John with local groups at Llanelli Library.
Wednesday, 5 October 10-11am – Craft Session for Manor Road Adult learning centre at Ammanford Library.
Friday, 7 October – Storytime all day (9am – 6pm) at Ammanford Library.
Saturday, 8 October – Wales Coastal Path 'Celf Coast Cymru 10' launch with Iwan Bala (artist) & Elinor Gwynn (poet) at Carmarthen Library.
Saturday, 8 October – Lego Club – 

Llanelli Library 9-4pm ; 

Burry Port Library 9-11.30am ; Llwynhendy and Llangennech Libraries at 10-12.30pm.

Saturday, 8 October – Performance by Chris Judd Caine (Singer) at Llanelli Library (11.30am-12.20pm) and Ammanford Library (2.30-3.30pm)
Various school visits during the week at all 3 regional libraries.
The Warm Winter Welcome Club will  will be commencing every Tuesday from the 11th October 10am,  and will feature activities for the older generation.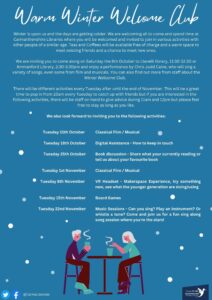 In honour of Libraries Week, Bolinda Audio invites you to an inspiring meditation and mindfulness session with wellness whiz Caitlin Cady, hosted by author and broadcaster Claudia Hammond and presented by BorrowBox– sign up today for the session which takes place Friday, 7th October at 10am.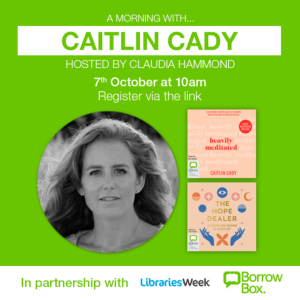 Wrexham Libraries will be hosting the following events during Libraries Week:
Monday, 3 October 10-11am – Sgws Gymraeg
Monday, 3 October 2-4pm – NEW Friendship Group
Tuesday, 4 October 2.30-4pm – Read Aloud Session
Wednesday, 5 October 1-3pm –  Learning at Lunchtime
Thursday, 6 October 9.30-10.30am – Alexandra School visit
Thursday 6 October 2-2.30pm – Stori a Chan
Friday 7 October 10-10.30am – Rhymetime with Rosie
Friday 7 October 2-3pm – Adult Craft session
Rhyl Library, Denbighshire, will be hosting the following events:
Thursday, 6 October 11-12am -'Shelf Indulgence' Reading Group
Friday, 7 October 10-12am – NEW 'Spinning Yarns' Knitting & Craft Group
Friday, 7 October 1.30-2.30pm – 'Paned a Sgwrs Cymraeg' Welsh-Language Social
At Bargoed Library, Caerphilly, the following sessions will be available Monday to Friday – booking is essential.
Ancestry family history resource Taster Sessions 10.30-12.30
Introduction to Library e-books, e-audiobooks & digital magazines 2-4pm
These events are available at Aberbargoed Library, Caerphilly, too:
Tuesday, 4 October 30-11.15 – Story & Rhyme Toddler Time 
Wednesday, 5 October 10.30-12.30 – Caffi Croeso (Welsh Conversation Club)
Thursday, 6 October 10.00 – 12.00 – Play Date (Unstructured play with toys, suitable for age 1-4)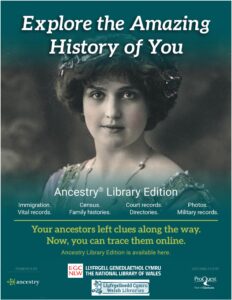 Deputy Minister for Arts and Sport, Dawn Bowden, said:
"Libraries Week is a great chance to discover the range of things you can do at your library, from play and learning for children, to managing your health, to accessing free wifi and games, to finding a job.  The focus for 2022 on life-long learning is an excellent opportunity to shine a light on how our libraries can inspire people to learn and discover – whatever their age – our libraries are a resource which is free for everyone to use and enjoy."
Visit the Libraries Wales website to find out more about all of the services and activities that your Library has to offer throughout the year to engage our diverse community.
New visitors can get involved today by signing up for a library card and keep up to date with the latest news and updates, by following us on Facebook, Twitter & Instagram @LibrariesWales. The website and social media have been created and designed as part of the Welsh Government's support for libraries.
Join in the #LibrariesWeek conversation and find out more at www.librariesweek.org.uk @librariesweek