Libraries Supporting their Communities in Challenging Times
October 20, 2020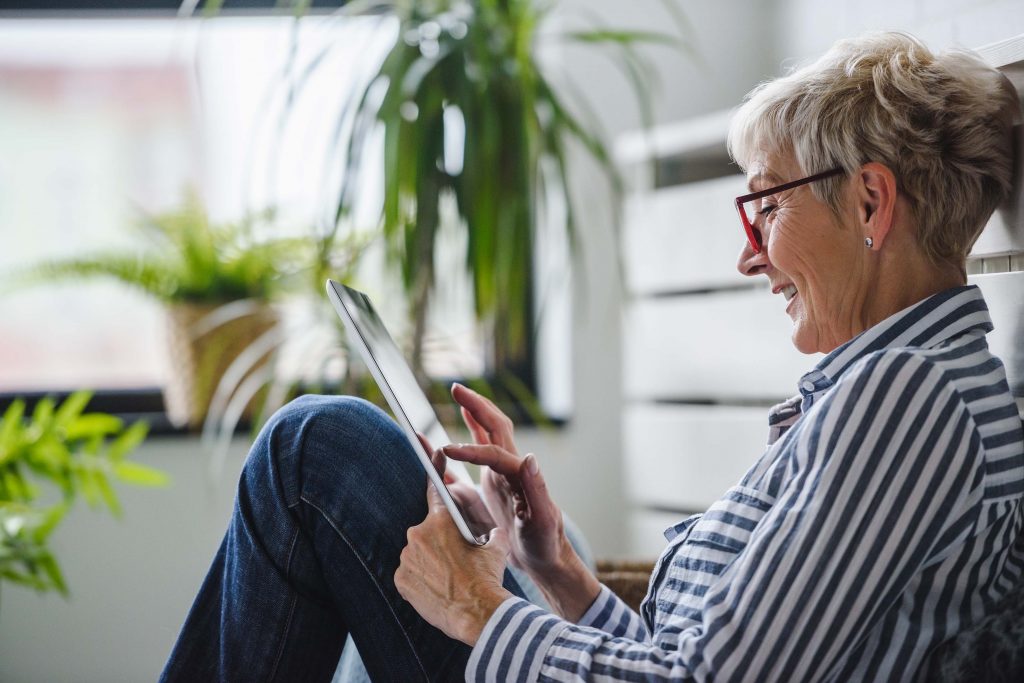 Libraries were among the first to start providing a service to their communities following an adjustment to the regulations enabling local authorities to begin the process of planning how to safely reopen their libraries in May.
The phased approach began with offering a 'click and collect' loans service.  To support the additional costs accrued as a result of this offer, Welsh Government contributed £5,000 per local authority from the £1 million Cultural Resilience Fund to support libraries through the recovery period of the crisis.
Public libraries have continued to offer resources throughout the crisis, such as e-books and e-magazines through the Digital Library. 
In April, the Welsh Government provided additional funding of £250,000 towards digital library resources. Libraries have seen a dramatic increase in the number of individuals accessing digital resources. Bolinda, one of the main providers of e-books and e-audiobooks in Wales through their Borrowbox service, have highlighted the fact that from April to August 2019, total loans were 186,002 and this figure increased to 394,089 for the same period in 2020, an uplift in loans of 112%.
Deputy Minister for Culture, Sport and Tourism, Lord Elis-Thomas, said; "I'm pleased that the additional funding from Welsh Government has enabled Libraries to continue to provide digital services throughout the pandemic. Libraries have continued to play a major role in supporting their communities."
In line with the brief agreed between Welsh Government and the National Digital Library, the Welsh libraries stock committee spent the bulk of the additional funds on stock that would:
Improve the health and wellbeing of library users in Wales
Support children's reading, learning and development during lockdown and beyond.
Procure Welsh-language resources for families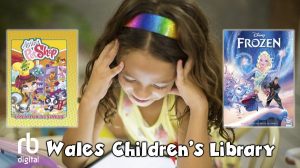 The additional funding enabled the purchase of an increased number of titles to support the Summer Reading Challenge in Wales in July-September. The Welsh Government provided £40,000 from the Cultural Resilience Fund to support the shift of the Summer Reading Challenge to a digital platform due to the restrictions on access to physical library buildings during the crisis.
A wealth of health & wellbeing titles also become available on Borrowbox, thanks to the additional funding, with a promotional campaign running for 6 weeks from early September. The campaign included themes such as 'Recharge and refocus', 'Coping with Life's Challenges' and 'Live Well.'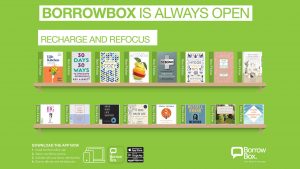 The investment in late May facilitated a significant 157% overall uplift in loans of titles to support readers' health and wellbeing, with e-book & e-audio loans in this category totalling 13,538 in April-August in 2020 compared to 5,259 in 2019.
The investment also facilitated the purchase of 217 simultaneous access e-book and e-audiobook titles, which in addition to satisfying demand for bestselling titles, have been especially useful in enabling the creation of Online Book Group Wales in April, to support readers unable to meet in their usual book group settings.
Nic Pitman, Lead Library & Strategy Manager at Cardiff Council, & Chair of Society of Chief Librarians Wales, commented, "We are very pleased that in these challenging times readers across Wales have been able to access a greater range of material than ever before from the comfort of home.
"Whilst there have been benefits across the age spectrum, many older users in particular have been discovering digital resources such as e-books and e-audiobooks for the first time. We were delighted to hear from a lovely customer in her nineties who, with the help of a friendly neighbour, is now giving these a try, and with such clear accessibility benefits they really can be a lifeline.
"These free and accessible resources will continue to play an important and growing role in digital inclusion, putting the library at the heart of the online experience across Wales."
Robert Lacey, Head of Collections Development at the National Library of Wales said, "At a time when it has not been possible to go to a library or borrow a real book to take home, the resources of the National Digital Library have really demonstrated their strengths.
"It is good to see that so many library users in Wales have benefited and continue to benefit from the range of online resources available to them.
"The growth in usage statistics is simple but effective evidence of their popularity and it is hoped that this recent use will translate into long-term use and breed a generation of consistent readers whatever the situation in today's world."
Plans are being developed for the full reopening of public library buildings.