Hi Vis Fortnight 2020 Celebrates the Word in all its Forms and Formats
June 17, 2020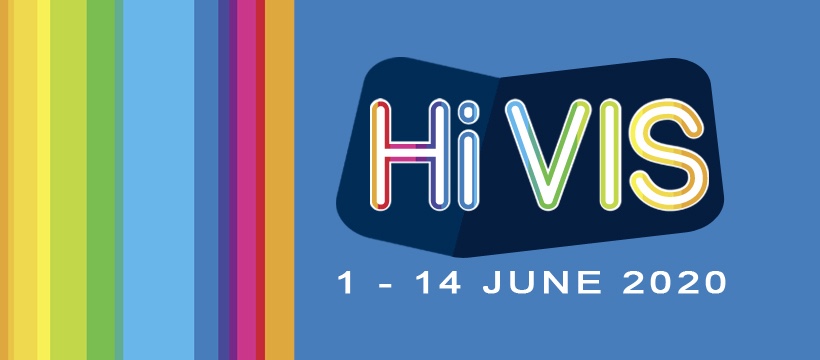 Hi VIS fortnight (previously 'Make A Noise In Libraries') is taking place from the 1-14th of June this year, and celebrates and raises awareness of the range of library services that are available for visually impaired people to access. It's supported by the RNIB and CILIPs Reading Sight.
The provision and availability of alternative formats is critical to visually and print impaired people, and the general theme of this year's fortnight will be celebrating the word in all its forms and formats.
Blind and visually impaired users traditionally read Braille, AudioBooks and large print books produced and provided by specialized libraries for the blind. 
New technologies have opened up new areas of reading, participations and activities for people with disabilities that were inaccessible only a few years ago. Visually impaired users now have access to computer programmes, internet and digital resources using Braille displays, screen magnifying monitors, screen magnification, scanning software with OCR, screen readers and speech synthesis. Many of these features are now available in academic and public libraries, especially via digital resource services.
The BorrowBox App, for example, has many accessibility and inclusivity features, to encourage the pleasure of listening and reading for users with visual impairments, such as the Playback speed option to enjoy eAudioBooks at your own pace, and Apple's VoiceOver functionality which enables an eBook to be 'read' aloud simply by tapping the screen.
RBdigital services to public libraries now also supports accessibility software/readers for mobile and desktop web access, including the screen readers VoiceOver, TalkBack, JAWS and NVDA.
RBdigital also includes a unique toolbar with a full range of built-in accessibility features, with a unique help-desk staffed with experts to assist people with disabilities. Users can click on the 'Explore your accessibility options' icon on the RBdigital desktop homepage to access it.
Please get involved and spread the word about Hi Vis Fortnight! You can share messages on social media using the Hashtag #HiVIS2020