Helping People to Age Well in Wales
November 21, 2022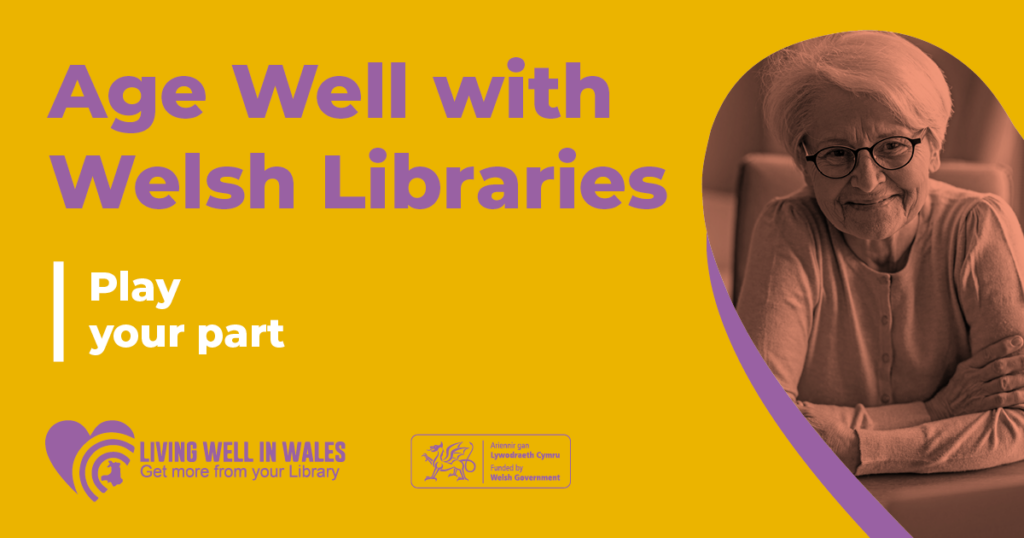 Welsh Libraries are launching a campaign to promote the work they do to support people in Wales to live and age well
Age Well with Welsh Libraries will highlight the important role libraries are playing to encouraging people to actively participate in community activities regardless of their age. Welsh Libraries will be running a wide variety of events and activities that aim to enhance people's well-being as they age
Libraries are important assets within their local communities, that provide welcoming and accessible spaces for wide reaching participation that can support older people to develop and maintain social networks. They also provide support to improve the digital confidence of people, encouraging them to explore the digital world, but equally can provide people with that crucial face to face contact that can sometimes be lacking in today's busy society.
The campaign will showcase how libraries provide learning opportunities and support social engagement that allow people of all ages to continue to thrive and to benefit their health and well-being.
Age Well with Welsh Libraries forms part of the wider Living Well in Wales project, which highlights the important role Welsh Libraries play at the heart of their local communities and promotes the work they do to support people's  health and wellbeing.
Libraries are perfectly placed to deliver a range of health and wellbeing benefits to their local communities. They are a fantastic resource, both in terms of the information and materials they have on offer and as a hub or focal point within their community where people can get together for events or activities beneficial to their wellbeing. The Living Well in Wales project is a nationwide initiative that seeks to celebrate Welsh libraries and the important work they do as well as encourage people to get more out of their local library.
Health and Wellbeing lead for the Society of Chief Librarians (Cymru) and Libraries Development Manager at Aura Leisure and Libraries, Kate Leonard, said:
"Our 'Age Well with Welsh Libraries' campaign is showcasing how Welsh Libraries are working to support an Age Friendly Wales. We want to encourage as many people as possible to engage with their local library , and to see exactly what we have to offer in the way of learning opportunities, digital support and a wide selection of activities that will unlock people's potential at any age. 
"We recognise how important it is to rebuild older people's confidence following Covid, and to support them to reconnect with their families, friends, and communities. Our libraries are perfectly placed to provide a community space that allows people to come together and support each other to do exactly this."
For more information about the Living Well in Wales campaign, please e-mail: livingwellinwales@llgc.org.uk