Get Active and Engaged with the Summer Reading Challenge 2023: Ready, Set, Read!
July 19, 2023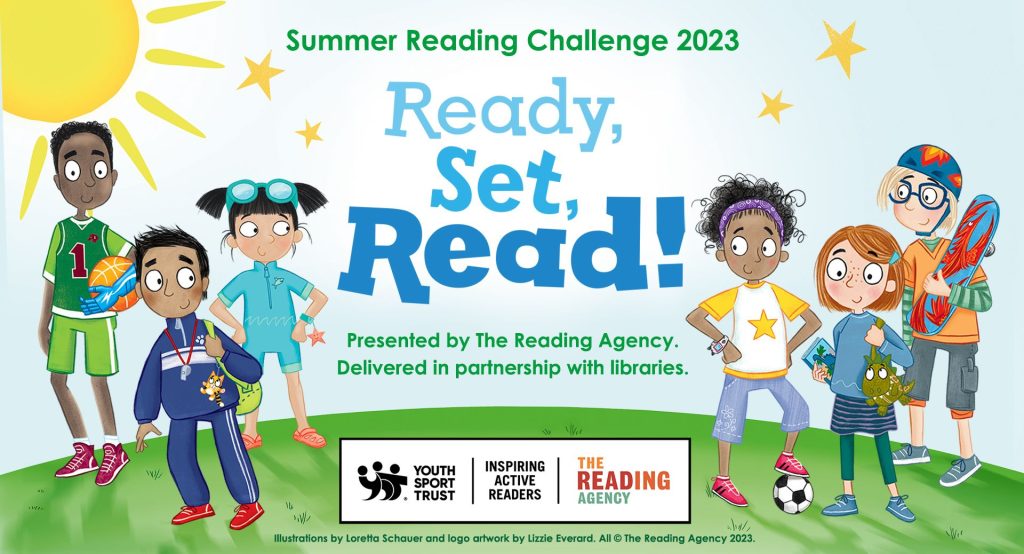 The Summer Reading Challenge is the UK's biggest reading for pleasure programme for children, presented by The Reading Agency and delivered in partnership with libraries. The Challenge encourages children aged 4-11 to keep reading during the school summer holidays. They set a reading goal and can read anything they enjoy! Public libraries issued over 12 million children's books (including eBooks and audiobooks) during last year's Challenge.
The Challenge is proven to significantly improve children's reading confidence, making sure they are ready for their return to school in the autumn. It also gives families the chance to access books and fun family activities throughout the summer – all for free. The Challenge reaches around 700,000 children each year, and 75% of children taking part last year improved their reading skills over the holidays. The Challenge takes places throughout the summer holidays in England, Scotland and Wales. This year, the Challenge begins in England and Wales on Saturday 8 July.
How can children and families take part?
The Summer Reading Challenge is running in 91% of public libraries, and online via the official Summer Reading Challenge website,
Children can take part in their local library, where they can borrow and read books, eBooks and audiobooks of their choosing. They will collect special stickers and rewards for reading, and can attend events throughout the holidays. On the website, children can sign up for a free Challenge profile and get book recommendations and tips for accessing books for free at home. They can review books, unlock digital rewards, and access competitions, videos and games.
About this year's theme: Ready, Set, Read!
This year's Summer Reading Challenge is all about games and sports. Children will join a fictional team (and their animal mascots!) as they use their skills to weave their way through a summer obstacle course. Developed in collaboration with the Youth Sport Trust, the 2023 Summer Reading Challenge will celebrate play and participation, encouraging children to engage in games and sports in any way that best suits them. Ready, Set, Read! will showcase how reading can be active and engaging, and can itself involve teamwork and community. The Challenge is brought to life by the brilliant children's writer and illustrator, Loretta Schauer.
The official Ready, Set, Read! book collection was created with the expert help of librarians, teachers, book industry experts and representatives from the Youth Sport Trust, who reviewed a huge number of publisher submissions and selected the very best. The booklist features a wealth of brilliantly diverse titles, encompassing picture books, early readers and middle grade titles and includes several dyslexia-friendly books. The books were chosen to resonate with 4 core themes relating to our sports and games initiative:
• Teamwork
• Play enhances imagination
• Taking part and having fun
• Inspirational stories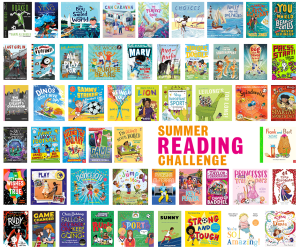 Children will discover exciting stories about play and teamwork that show that you don't necessarily have to be the best at something to find lots of enjoyment in taking part! An official Welsh-language book collection has been developed in collaboration with Books Council of Wales.
For further information visit the Summer Reading Challenge website.