Enhanced eComics Service Includes Disney titles
April 2, 2020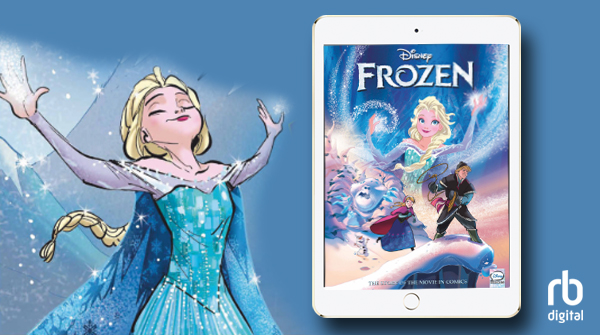 Welsh Libraries are proud to be offering an enhanced eComics service from April 2020 to all library users throughout Wales, which will include over 3,500 titles.
The enhanced collection will include popular Disney titles such as Frozen, Mulan & Finding Nemo, as well as Marvel classics such as Spiderman and The Incredible Hulk, and other top comics such as Transformers, Star Trek, and Ghostbusters.
Deputy Minister for Culture, Sport and Tourism, said: "It is fantastic that the ComicBook collection has been enhanced as individuals across Wales self-isolate.  ComicBooks can help motivate reluctant readers and can boost the reading and language skills for those children not as confident in their reading ability. Libraries have always played an important role across Wales and, as communities are affected by Covid-19, the e-resources offered by Libraries are a great resource to turn to.  I hope the addition of Disney comics to the current ComicBook collection will entertain children during this difficult time and support them to develop their literacy skills."
Dr. Mel Gibson, Associate Professor, Northumbria University & Comics scholar also commented "It is lovely to see this free collection of mainstream eComics made available for readers of all ages."
Being able to offer this great service to our users means not only do they have a wider range than ever to choose from, they will be able to access the content instantly, without any waits.
The eComics collection can be accessed through either the RBdigital app or website, which are available free through your library membership in Wales. For further information, click here.