Matt Johnson
November 23, 2021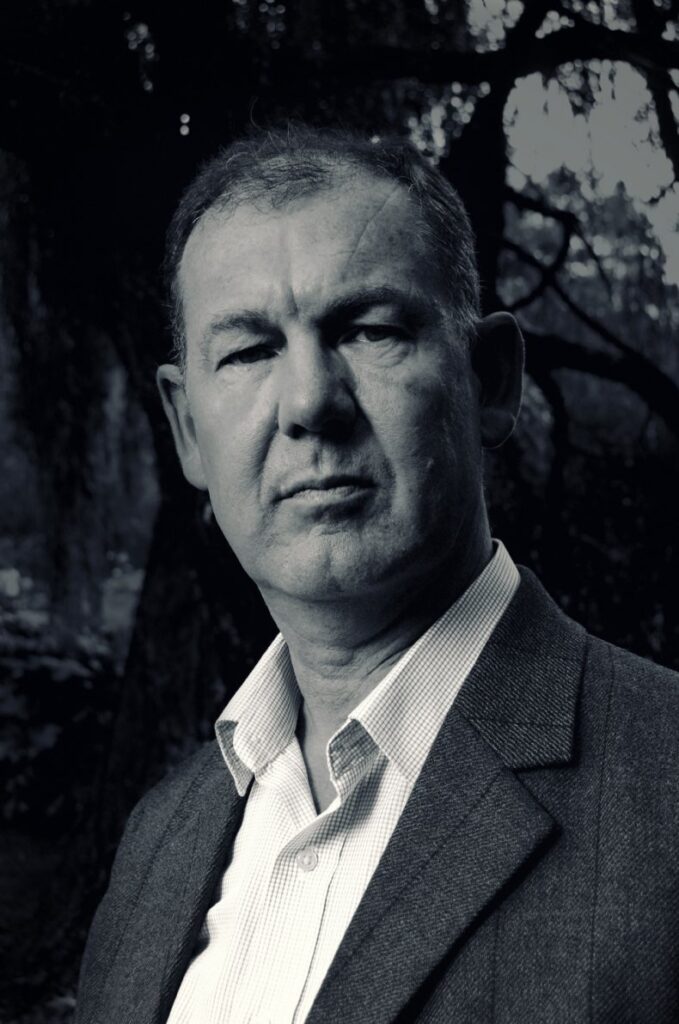 Matt Johnson served as a soldier from 1975-78 and Metropolitan Police officer from 1978 -1999. His debut novel Wicked Game – a crime thriller – was published by Orenda Books in March 2016. The sequel Deadly Game, was published in March 2017, and the finale End Game, in March 2018. 
In 1999, Matt was discharged from the police with Post Traumatic Stress Disorder. Whilst undergoing treatment, he was encouraged by his counsellor to write about his career and his experience of murders, shootings and terrorism. Matt was eventually persuaded to try this out, and one evening, he sat at his computer and started to weave his notes into a work of fiction that he described as having a tremendously cathartic effect on his own condition. He used his detailed knowledge and recollections to create what has been described by many readers as a fast paced, exciting and authentic tale of modern day policing and terrorism.
Estyn Allan is a collaboration between Welsh public libraries to create digital content, led by the Society of Chief Librarians Wales (SCL Cymru) and funded by the Welsh Government. Crime Cymru is a diverse collective of Welsh crime writers, spanning crime fiction and non-fiction. Estyn Allan and Crime Cymru together introduce 'Partners in Crime', a series of videos featuring presentations by Crime Cymru writers.
Here is Estyn Allan in conversation with Matt Johnson …