Leslie Scase
November 25, 2021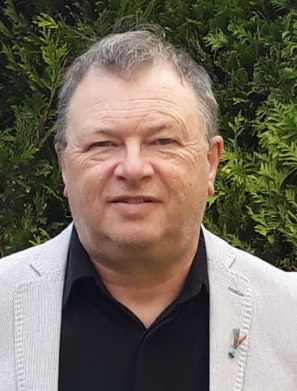 Leslie Scase is the Shropshire-based author of the Inspector Chard Mysteries, 
Fortuna's Deadly Shadow
and 
Fatal Solution.
Fortuna's Deadly Shadow
 was inspired in part by his Italian grandfather who settled in South Wales in the 1890s. 
Leslie has also written for the West Midlands Readers Network, with a short story
Death at the Water's Edge
published as part of an anthology in 2021. 
Estyn Allan is a collaboration between Welsh public libraries to create digital content, led by the Society of Chief Librarians Wales (SCL Cymru) and funded by the Welsh Government. Crime Cymru is a diverse collective of Welsh crime writers, spanning crime fiction and non-fiction. Estyn Allan and Crime Cymru together introduce 'Partners in Crime', a series of videos featuring presentations by Crime Cymru writers.
Estyn Allan presents Leslie Scase …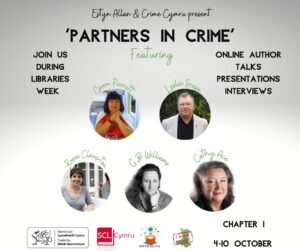 'Safbwynt Ysgrifennwr / A Writer's Perspective' by Leslie Scase
'Trosedd yn niwedd yr Oes Fictoria / 
Crime in the Late Victorian Age' by Leslie Scase.
'Beth i'w Ystyried wrth Ysgrifennu Nofel Drosedd' / 'What to Consider When Writing a Crime Novel' by Leslie Scase.