Discover something new this autumn in your library
October 9, 2017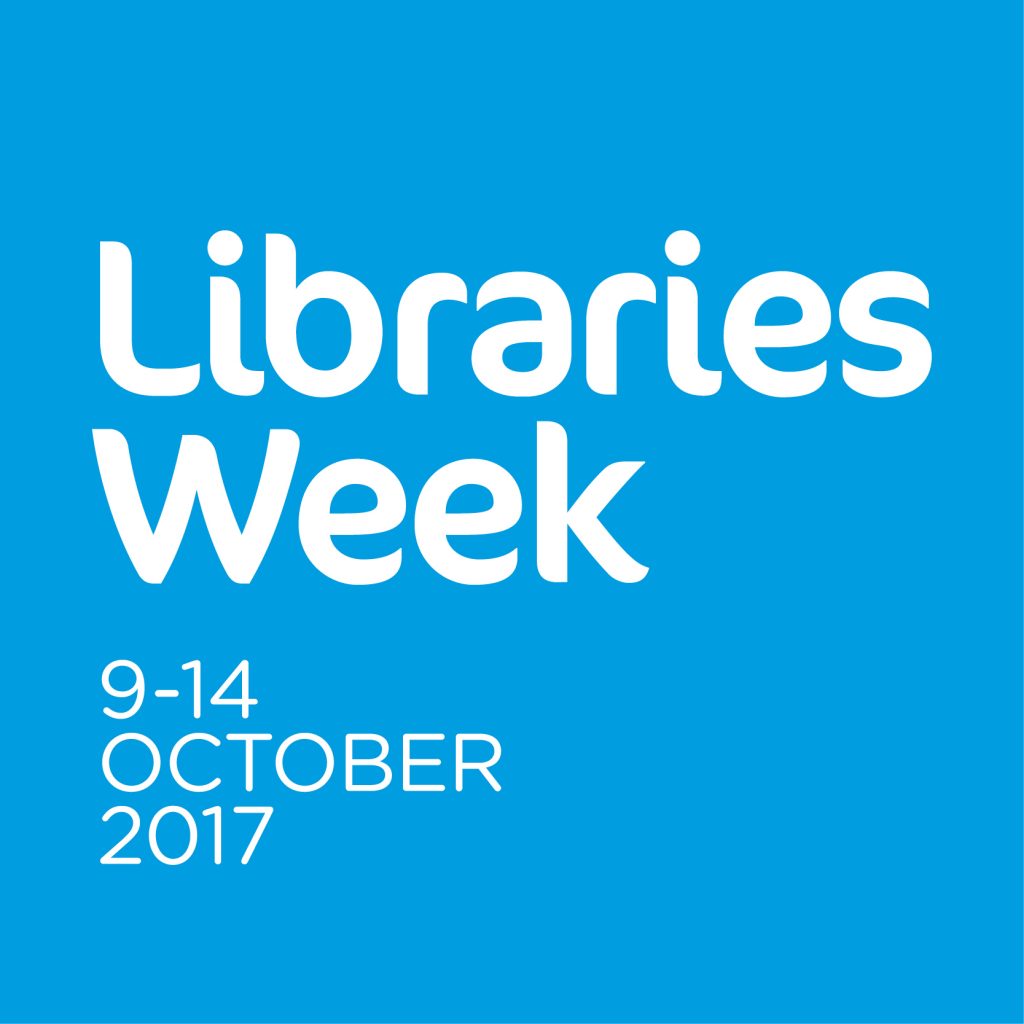 Libraries across Wales will be coming alive this October and putting on a show for everyone to join. Across the country libraries will be hosting guest authors and illustrators, group reading sessions, educational and literacy activities and much more to entice you during Libraries Week 9-14 October.
Libraries Week is the annual showcase of all the creative, innovative and diverse activities that libraries have to offer and this year people are being encouraged to visit their local library and discover something new including free computer usage, free e-magazines and e-comics to download and even a space to relax with a coffee. 
One of the leading supporters of this year's Libraries Week is comedian Elis James, who recently completed a month long stand up tour across Wales and he will formally launch the week this afternoon (9th October) at Cardiff Central library:
"I was brought up in an environment of having books around me and from a young age I appreciated the importance of reading and how it could broaden my mind. I loved visiting the library and still appreciate what they have to offer, and they have naturally had to widen their appeal and done so very successfully. I'd encourage anyone to take advantage of Libraries Week and visit their local library and discover what they have to offer."
Welsh public libraries have seen a huge increase in their digital services and whether you are a casual comic reader or like listening to books being read to you, there's now a huge range of choice. Welsh public libraries offer e-magazines, e-comics, e-audio books as well as normal e-books, all for free to download to read at your leisure. This has produced a 5% increase in downloads compared with the previous year.
Welsh Government Cabinet Secretary for Economy and Infrastructure, Ken Skates AM said:
"Libraries Week is a chance to discover the range of things you can do at your library, from play and learning for children, to managing your health, to accessing free wifi and games, to finding a job, a hobby or starting a business – you can even prepare for your driving theory test there. For those starting at college or university, the library is a key place to explore to help improve your future success. Many libraries are the hub of the community and a place for learning and to interact, so visit yours and find out what it can offer you."
Among other activities taking place this week will be reading events and workshops with people like award winning author Giancarlo Gemin and Wales's young people's laureate, Casia William while the shortlist for this year's Welsh Book of the Year award will also be announced on Tuesday by Literature Wales.
Kathryn Parry is Development Manager for CILIP Cymru Wales, the library and information association and believes Libraries Week gives a snapshot of year long activities:
"Working for Cilip I am able to see the breadth of professions supported by librarians and library workers.  Whilst some work with physical libraries others, informational professionals may not. They support students in schools, colleges and universities, link doctors, health professionals and those working in Welsh government to research and provide guidance when it comes to academic writing. This week is about celebrating the profession as a whole and its importance within today's communities."
Libraries Week is a great opportunity to showcase each individual library throughout Wales and with over 250 libraries across the country in many different shapes and forms, large and small, on wheels or within four walls, there is much to discover.
The much awaited shortlist for this year's Welsh Book of the Year will be announced tomorrow (Tuesday, 10th October) as Branwen Llewellyn from Literature Wales explains:
"With the Book of the Year competition our aim is to celebrate Welsh and English language literature produced in Wales and it is quite apt that the announcement is made during Libraries Week. The announcement will hopefully encourage readers to look for the books in their local libraries and enjoy the wealth of reading we have in Wales. The winners will be announced later in the year in November."
For the latest news and updates, visit www.librariesweek.org.uk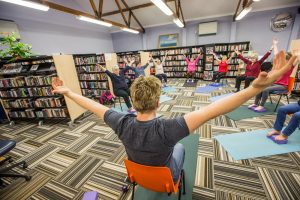 Yoga in Hirwaun Library, RCT. (C) Welsh Government