Chirk Library Celebrates it's Fiftieth Anniversary
February 15, 2023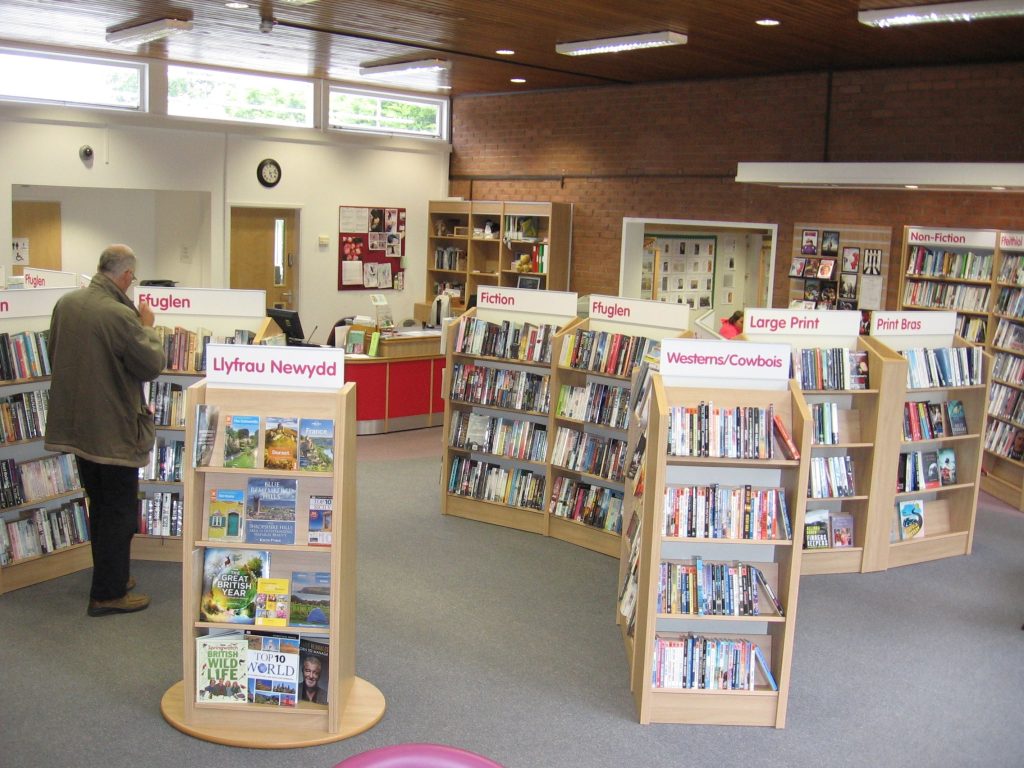 Chirk Library, in Wrexham County Borough, was opened on 17th May, 1973 by County Librarian, E.R. Luke, in a new purpose-built building.  This year, the library is celebrating it's 50th anniversary, and the staff are busy planning special activities to celebrate the growth and development of the service.  The library, which is open 21 hours a week, and staffed by Carolyn and Liz, provides a full range of books for all ages and abilities, IT facilities, plus a range of online resources, and is the only library within Wrexham County Borough which has over 300 jigsaws for borrowers to loan!
The library supports the local community with a full program of activities turning it into a thriving community hub, including story times for children, creative writer's groups, a needlework group, a Lego club for families, a reading group and financial help 'drop in' sessions. It also has a small meeting room which can be hired by members of the public.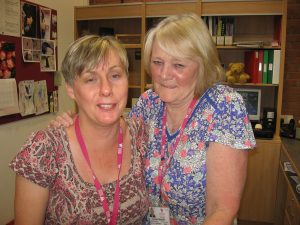 The library plays host to authors' events such as the Q&A with bestselling crime novelist Simon McCleave in July 2022, and will host Conrad Jones during this year's Wrexham Carnival of Words (22-29 April), the library services annual literary festival.  The library also has a small art gallery and display cabinets used by local artists.  Every summer to help promote the Summer Reading Challenge Carolyn and Liz create a Treasure Hunt for children and adults to follow around the town, engaging local shops and businesses to display visual clues.  These are hugely popular and are the highlight of the library's calendar. 
In July 2022, the library manager created a Community Group Team, comprising local councillors, local organisations and community groups who meet at the library on a quarterly basis to discuss and raise awareness of their own programme of events, activities, and to share ideas with the wider team looking for and identifying ways team members can work in partnerships with each other to deliver a comprehensive service to the people of Chirk and its surrounding areas.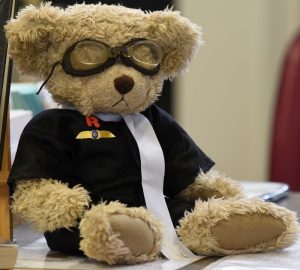 The library is a designated Safe Place.  The Safe Place scheme provides reassurance to people who may feel vulnerable when they go out, helping them to live more independent lifestyles. Also, during the winter months the library has been a designated Warm Space allowing members of the public to keep warm in a safe environment during opening hours, whilst enjoying the facilities on offer and having free access to a warm drink… and maybe a chat with resident library mascot Russ Bear and his friend Sparkle!
Chirk Library staff look forward to celebrating the fiftieth anniversary with their customers and community supporters!
For more information visit Wrexham Library Authority website
Email: chirk.library@wrexham.gov.uk   
Phone: 01691 772344
Twitter @LlyfrgellWcm | @WxmLibraries   
Facebook Llyfrgelloedd Wrecsam | Wrexham Libraries
Instagram Llyfrgelloedd Wrecsam | Wrexham Libraries
Chirk Library
Chapel Lane
Chirk
Wrexham
LL14 5NF 
Opening hours:
Monday 9am – 5.30pm
Tuesday 2pm – 5pm
Thursday 2pm – 5pm
Friday 9am-5.30pm