Books Can Be the Best Medicine : Reading Well Prescriptions in Wales
August 9, 2019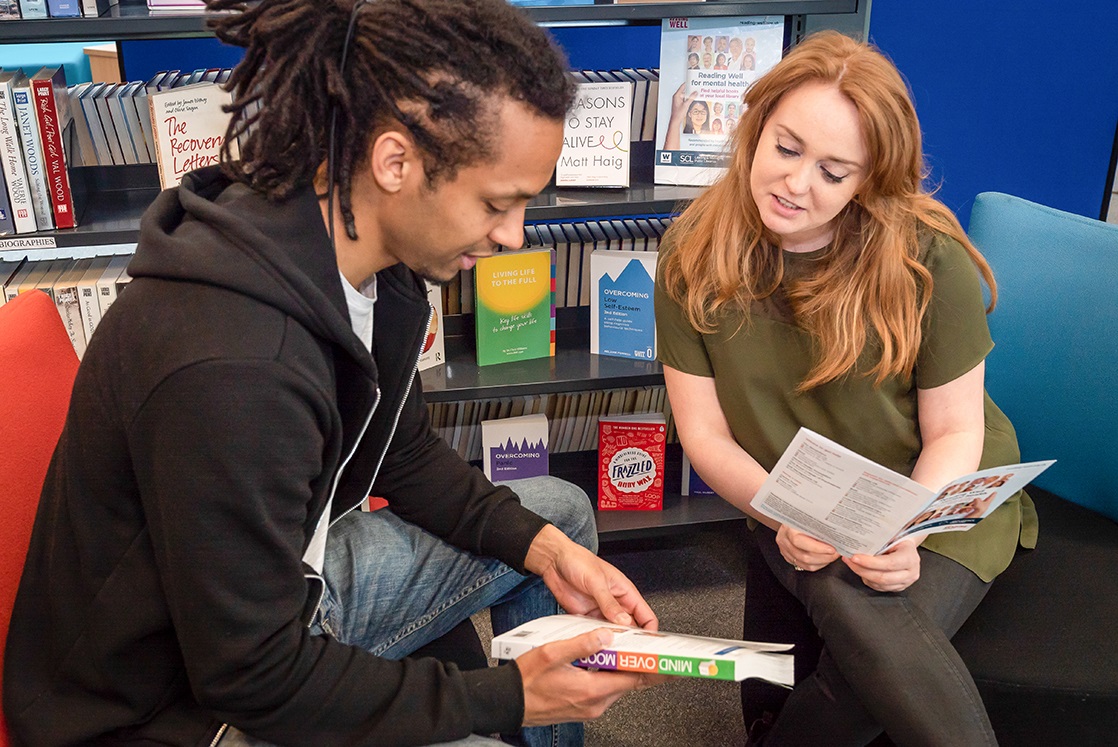 The Welsh Government are supporting The Reading Agency to deliver Reading Well in all 22 library authorities in Wales.
Reading Well supports individuals in understanding and managing their health and wellbeing using helpful reading. The books are all endorsed by health experts, as well as people living with the conditions covered and their relatives and carers. Titles can either be recommended by a health professional, or individuals can visit their local library and borrow the books.
There are currently four book lists available: Reading Well for mental health, Reading Well for dementia, Reading Well for young people and Reading Well for long term conditions.
Reading Well Books on Prescription for dementia was launched in Wales in 2018 as part of the new Dementia Action Plan for Wales. The books provide information and advice for people living with dementia, support for living well, advice for relatives and carers, as well as fiction, memoir and photographic books used in reminiscence therapy. They are endorsed by health professionals and are now available to borrow from Welsh libraries
Reading Well Books on Prescription for mental health was launched in Wales on 26 June 2019. Reading Well for mental health provides helpful information and support for managing common mental health conditions, or dealing with difficult feelings and experiences. Some books also include personal stories from people who are living with or caring for someone with mental health needs. The books are now available to borrow from Welsh libraries.
The Reading Agency are working with the Welsh Books Council to make titles on the lists available in the Welsh language for the first time, and user leaflets have been made available in the Welsh language, available through the Reading Well Resource Bank
Reading Well was recognized by the Royal Society for Public Health as a finalist for the 2017 Public Mental Health and Wellbeing Award.
There is a huge evidence base around the value of reading to support health and wellbeing, as well as the value of libraries as a non-stigmatised space that is both welcoming and empowering for people with mental health problems.
The Reading Well programme is evaluated each year to ensure that it continues to deliver positive outcomes. Health professionals, library staff and users are surveyed on their experiences of the programme, as well as information on reach being calculated through book loans and book sales data. To date, The Reading Well programme has reached over 931,000 users.
Reading Well is delivered by The Reading Agency in partnership with Libraries Connected (formerly the Society of Chief Librarians) as part of the Libraries Connected Universal Health Offer. It is funded by Arts Council England and Welsh Government.
For more information on the scheme go to: http://reading-well.org.uk/wales