John Sam Jones and Sian Northey
November 9, 2021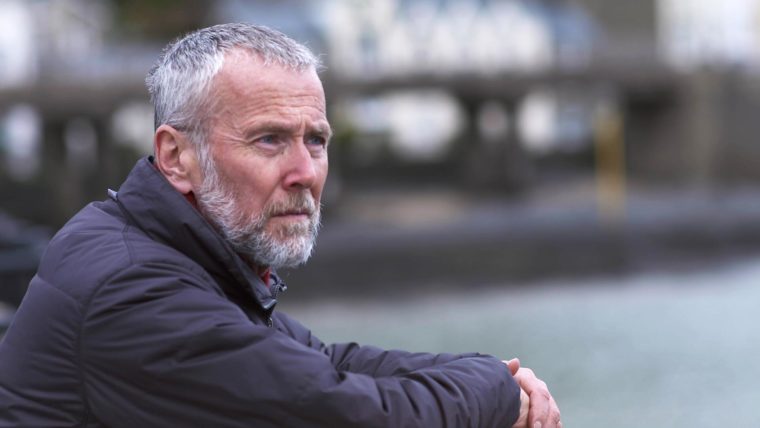 John Sam Jones was born in Barmouth, on the mid-Wales coast, and now lives in Germany. In his clear and absorbing memoir Y Daith ydy Adra / The Journey is Home, John Sam Jones writes of a life lived on the edge. It is a story of journeys and realisation, of acceptance and joy. From a boyhood on the coast of Wales to a scholarship at Berkley in California as the AIDS epidemic began to take hold, before returning to Liverpool and North Wales to work in community engagement. A journey of development began as a writer and chronicler of his experiences, with award-winning books and the desire to become a campaigner for LGBT rights in Wales.
His collection of short stories – Welsh Boys Too – was an Honour Book winner in the American Library Association Stonewall Book Awards. His second collection, Fishboys of Vernazza, was short-listed for Wales Book of the Year and was followed by the novels With Angels and Furiesand Crawling Through Thorns.
Sian Northey was brought up in Trawsfynydd, and now lives in Penrhyndeudraeth in North West Wales. After numerous jobs, including periods in Tŷ Newydd Writing Centre and Gwasg y Bwthyn, she decided to work as a freelance author, poet and editor. Her first poetry collection, Trwy Ddyddiau Gwydr (Through Glass Days, Gwasg Carreg Gwalch), was shortlisted for the 2013 Wales Book of the Year Award. Spanish translations of eight of her poems will be included in an anthology published in Mexico. She has also published numerous fiction for children.
Her first adult novel, Yn y Tŷ Hwn (In This House, Gomer), was published in 2011, and was chosen for the 2011 Exchange Bookcase. Rhyd y Gro (Gomer, 2016) is her second novel for adults, and was also chosen for the 2016 Exchange Bookcase. Her collection of short stories, Celwydd Oll (Lies, Gwasg y Bwthyn) was published in 2018, her nofel Perthyn (Belonging, Gomer) in 2019, and another collection of short stories, Cylchoedd (Circles, Gwasg y Bwthyn) in 2020.
Byw Llyfrau is a new Welsh-language podcast, and an exciting partnership between librarians from Gwynedd, Conwy, Denbighshire and Ceredigion. It  is the result of the Libraries Wales Estyn Allan project. In the podcasts, the Estyn Allan team talk to different Welsh writers about their books and reading interests. Estyn Allan is a collaboration between Welsh public libraries to create digital content, led by the Society of Chief Librarians Wales (SCL Cymru) and funded by the Welsh Government.
In this chapter of Byw Llyfrau, John Sam Jones discusses his background and writing, and the process of translating Y Daith ydy Adra with Sian Northey…
Byw Llyfrau Pennod 3: Ymuno yn y Daith gyda John Sam Jones a Sian Northey