Cynan Llwyd
November 9, 2021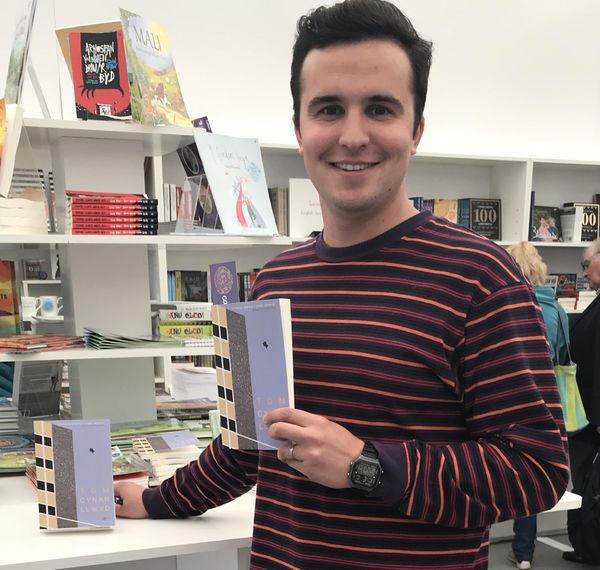 Cynan Llwyd was born and raised in Aberystwyth, and now lives in Cardiff. He currently works for Christian Aid. He is the author of the Welsh-language Young Adult novels, Pobl Fel Ni and Tom, and co-author of Agor y Drws – 6 Stori i Ddysgwyr. His latest novel Tom (Y Lolfa) is about the life of a 15-year-old boy who lives in Cardiff. Tom's life is complicated. He is drawn deeper into the dark world of the gangs and is deeply troubled by the things he sees and does.
Byw Llyfrau is a new Welsh-language podcast, and an exciting partnership between librarians from Gwynedd, Conwy, Denbighshire and Ceredigion. It  is the result of the Libraries Wales Estyn Allan project. In the podcasts, the Estyn Allan team talk to different Welsh writers about their books and reading interests. Estyn Allan is a collaboration between Welsh public libraries to create digital content, led by the Society of Chief Librarians Wales (SCL Cymru) and funded by the Welsh Government.
Here is the first part of Estyn Allan in conversation with Cynan Llwyd, discussing his novels Tom and Pobl Fel Ni…
Byw Llyfrau Pennod 4: Sgwrs gyda Cynan Cynan Llwyd am ei lyfrau ar gyfer pobol ifanc – 'Tom' a 'Pobl fel ni'.