Stevie Davies
September 30, 2020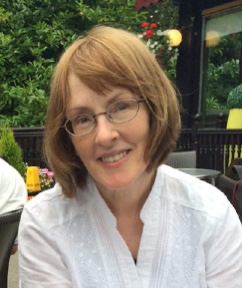 'Mark lives next door to Freya. When her husband dies, he determines on being her saviour, come what may. But as he ingratiates himself with Freya, she begins to realise that Mark's motives might not be as compassionate as they seem. The 14th novel by the award-winning Davies is her first to be published by Aberystwyth-based publisher Honno … while it certainly has you frantically turning the pages, there is also great psychological depth, and humour too.' – Caroline Sanderson, 'This Week', Country Focus Wales, The Bookseller Magazine, June 2020
Stevie Davies is a novelist, literary critic, biographer and historian. She is a Fellow of the Royal Society of Literature, a Fellow of the Academi Gymreig and Emeritus Professor of Creative Writing at the University of Wales, Swansea. She has twice been longlisted for the Orange Prize, longlisted for the Booker and won the Fawcett Society Book Prize and the Wales Book of the Year (2002).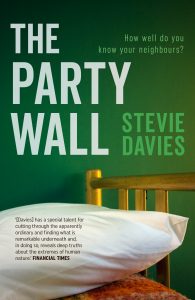 Her new novel, The Party Wall – a slow-burning psychological thriller – was launched by Honno on September 17th 2020. We caught up with Stevie recently to gain some fascinating insight into her new thriller …
What inspired you to write The Party Wall?
I've lived all my life alongside party walls – overhearing the coming and going of neighbours, snatches of chat, arguments, muffled laughter. If you stop to think about it, how strange it is that we live our lives side by side, a few metres apart, hidden but throwing out unconscious clues. How little we know one another's inmost hearts. I've sometimes imagined all the walls of a terrace turning to glass – we'd all be revealed in our most private (and embarrassing) postures and activities. Perhaps a novel functions like those glass partitions, revealing what is intimately concealed. In its double narration, oscillating between male and female narrators in adjoining terraced houses, The Party Wall tracks the convergence of a traumatised outsider and a free but broken spirit.
Tell us a little about the story you've created…
The novel is a slow-burning and suspenseful psychological thriller, alive with dark humour, but permeated with tenderness and pathos. One late spring, widower Mark Heyward – needy, grieving and just possibly predatory – seeking to escape his past, moves into a terraced house in South Wales. Next door, Mark's neighbour, Keir Fox, a well-known local artist, is dying, tended by his beloved wife, Freya, a strong, radical woman, made vulnerable by bereavement. Walls are thin. If you listen in, as Mark finds, you can overhear and imaginatively participate in whatever is happening through the party wall. And perhaps, even in his dying, Keir Fox is aware of the threat that lies in wait for Freya. In a story that disconcertingly explores the relationship between extreme childhood suffering and male violence, humans and animals, memory and delusion, The Party Wall considers the compulsive repetition of patterns of behaviour. It twists together the lives of the inhabitants of the terrace in a bitter-sweet dance – which threatens to become a dance of death.
What do you hope readers will take away from this story?
'Who is my neighbour?' the Bible asks. Perhaps a reader, shutting the book, may be more aware of the footsteps of the person beyond the wall, the private tragedies and joys that preoccupy us. I don't just mean the physical wall that separates and connects us, but the enclosing membrane that sequesters self from self, each of us burdened with private history, guilt, sorrow, projects, fear and desire.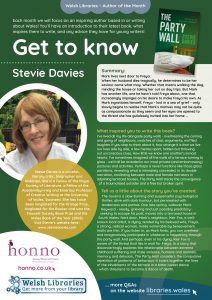 What specialist knowledge or research was required to write this book?
Unusually for my writing, very little – the novel lodges in the world of the ordinary, in which it roots its reflections on extreme behaviour, art and loss.
What led you to start writing?
I wanted to write since the age of 5: my home from home was always the public lending library, from Oystermouth to Air Force libraries in Rheindahlen and Hildesheim in Germany. My early works include an illustrated story set in the War, in which a group of Nazis gunned down everyone in sight, including one another.
What books inspired you as a young reader?
As a Forces family, we were posted every couple of years and so could not own many books, apart from an Encyclopaedia Britannica, from which my father read me an excerpt every evening – and copies of Charlotte Brontë's Jane Eyre, Robert Louis Stevenson's The Master of Ballantrae and Rudyard Kipling's Just So Stories, all in lovely blue leather binding. I gave my copy of Jane Eyre to my daughter Grace on her tenth birthday with the inscription: 'For Grace, the book of my childhood'. She used to cry delicious tears over the ending, as I had, and then turn back and start again.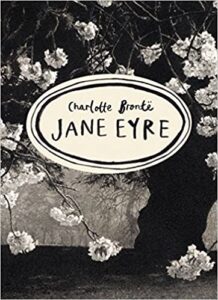 What life experiences have shaped your writing most?
As a nomadic child, I had no stable home, apart from my grandmother's in Morriston and Newton, where we would stay every summer. I attended 16 schools, including 3 boarding schools where I was profoundly homesick. However, when I came to write novels, I found these varied landscapes had given me different settings, enabling me to ponder history in a very personal way. From my early childhood in Egypt came Into Suez; from the lakeside boarding school in Northern Germany came The Element of Water, when I discovered that in 1945 Admiral Doenitz had been named as Hitler's successor, in those same buildings. Such coincidences enable us to focus the great wheel of history from the small arc of an individual's destiny.
If you could choose a book character to be for a day, who would it be and why?
I would be Dorothea Brooke in George Eliot's Middlemarch – a book that has shaped my mind since discovering it at the age of 18 – and I would try to carry back as much wisdom as I could from Eliot's epic of the sympathetic imagination.
What character in your books are you least likely to get along with?
In The Party Wall, I would give a wide berth to Mark Heyward. He has suffered too desperately to be trustworthy. From my place of safety, I would inwardly laugh at Mark because he behaves ridiculously. And I would be ashamed of shunning and mocking him because I'd have some idea of his unbearable childhood pain and how that experience might warp any one of us.
What message do you have to inspire young writers?
Just keep telling your stories, listening to how people talk, savouring language, finding words for the colours of the world, revelling in the adventure of writing. For older children: think about how marvellously rich English is in synonyms: how many words, for instance, we have for similar actions. E.g., I can walk up the hill – but, hey, I can gallop or trot, rush or ramble, hop or creep …
Read our Get to Know the Author flyer for further information about Stevie and The Party Wall. See also our Author of the Month writing in Welsh.