Sian Collins
February 1, 2023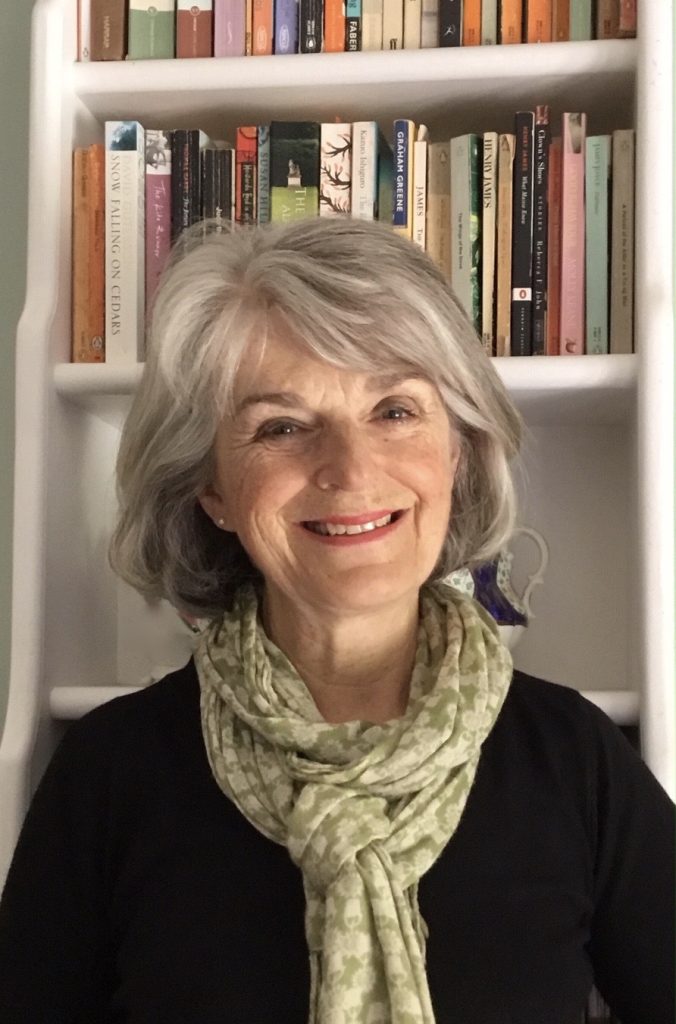 Born in St David's, Pembrokeshire, and raised in Carmarthenshire, Siân has lived much of her life outside Wales. An Edinburgh University graduate, she has taught Anglo Saxon and Medieval Literature to university students in South Africa, worked as an assistant editor on the medical journal The Lancet, and ran English and Drama departments in several well-known London secondary schools. In 2007 she returned to Wales to teach and write in the Tywi valley. Her first novel Unleaving, set in Carmarthenshire and South Africa in the 1920s, was published in November 2019.
Her latest book, Tiding, set in west Wales in the winter of 1963, explores how the inhabitants of a rural township come to terms with the brutal murder of one of their own. It is a novel about memory and the dark power of the imagination. 
Siân has kindly answered a few questions about Tidings and her influences as an author…
What inspired you to write Tiding?
An unsolved murder case in the early 1950s, in the small town where I grew up. I'd wanted to write a novel set in a Welsh community during the winter of 1963 and this gave me a jumping off point. The events, places and people I describe are all fictional but have their roots in a particular time and a particular landscape.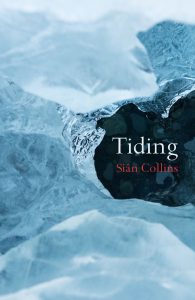 Tell us a little about the story …
Dusk on a late afternoon in early December. A group of children steal an ancient skull from the churchyard bone house. Their local piano teacher is bludgeoned to death by an unknown assailant. Are these events mysteriously connected?  Haunted by the words of an ancient prophecy, Daphne Morgan and her friends believe they are responsible. 'Cursed be he who moves my body; thereof cometh death, flood and pestilence.' When suspicion falls on Johnny 'Nebo', a local deaf mute, Scotland Yard sends its finest detective to investigate. What happens next will engulf the whole community.
Where do you draw writing inspiration from?
The particular landscapes and places I have lived in, mainly, as well as the people. My first published novel, Unleaving, is set in west Wales and Kwazulu Natal, South Africa where I lived for a time; other writings have an urban setting. I lived and worked in London for nearly 30 years so that experience, and my career as an English teacher in secondary education, has had an influence on my writing.
What is the most difficult part of your writing process?
Putting those first words on to the screen in front of me and then letting them go. Allowing the narrative thread I've already drawn out to take me on routes I'd not thought of, even if sometimes they end in a blind alley. You have to 'quell anxiety', as Hilary Mantel puts it, and 'follow paths without signposts.' As a teacher, used to timetables and set texts, that's quite a challenge. I'm learning to be brave!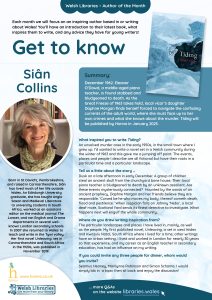 What comes first for you – the plot or the characters – and why?
The characters. Who we are – our upbringing, our dreams and hopes, our disappointments – often determines what happens to us. Plot is a kind of scaffolding that enables a writer to observe how a character will react to changing and unforeseen circumstances.
What, in your opinion, are the most important elements of good writing?
Deft use of language; clarity in thought and expression. Giving less rather than more, holding back to allow the reader to make inferences and use their own imagination. Taking the reader on a journey of surprise or from an unusual perspective which may challenge the reader's preconceptions. Knowing when to stop. Unless the writer has a lot to say, a well-written novel can pack a punch in under 300 pages.
What books inspired you as a young reader?
My mother was also an English teacher so there was no shortage of books in the house. The classics:  The Wind in the Willows, The Secret Garden, the C.S. Lewis books, Tarka the Otter, Tales of King Arthur and the Knights of the Round Table, Greek Myths and Legends, and endless stories about ponies and their owners with names like Tamsin and Clarissa. But the book that has really stayed with me since I read it aged 10 is The Weirdstone of Brisingamen by Alan Garner. He is a truly marvellous writer; his latest book Treacle Walker is a wonder.
What book is currently on your bedside table?
I'm currently re-reading Primo Levi's The Periodic Table. Top of the pile beneath it is The First Woman by Jennifer Makumbi, set in Uganda. Then a book about the Civil War in Britain, The Restless Republic by Anna Keay. I'm part of a brilliant book group of local friends so there's always something new to read.
If you could invite any three people for dinner, whom would you invite?
Seamus Heaney, Marilynne Robinson and Simon Schama. I would simply lob in a topic then sit back and enjoy the discussion!
In what way have libraries influenced you during your lifetime?
 Libraries are a vital, valuable part of our society. In the small town where I grew up there was a one-roomed library in the main street and every week from about the age of 9 or 10 I went on my own to choose a book. I remember being hooked on Jean Plaidy's historical romances for a while. They were frowned on by my mother – probably for the many descriptions of unbridled lust  – but I did absorb some history too! The library habit extended into my university years and beyond whilst teaching in various schools and taking my own children to our local library in north west London.
Since returning to Wales the habit has diminished, mainly as a result of living in the countryside, finding it easier to order books online, or to buy books from local charity shops. Many people I know use the travelling library service regularly and I have recorded one of my novels for Talking Books Wales, an amazing organisation based in Carmarthen, which was started in 1976 by former librarian Rhian Evans.
Do you have suggestions of how to encourage children and young people to read more for pleasure?
This is such a vexed issue. There are so many competing claims on young people's attention that the reading habit is often lost early on or not established at all. Boys, in particular, are quickly turned off reading if their attention is not held by the story. As a primary school governor, I've seen some brilliant lessons where children were actively engaged in a story read to them with skill. This led to a range of activities: from group discussions to creative writing and drama. Most importantly it encouraged children to take home other books to read for their own pleasure.
There are some wonderful writers for children and young people, and I know libraries are very engaged in activities to encourage youngsters to enjoy reading. Inviting authors into schools, celebrating World Book Day, are also great initiatives. Reading to your own children has got to be the best way of inculcating an enduring love of books.
Do you have any plans for future titles?
I have started work on another novel with a Welsh setting. It's very early days but autumn always feels like a good time for new beginnings.
Tiding was published by Honno in January 2023 (Twitter @honno)
You can find the latest updates from the author on Twitter

@sian_collins



Read our Get to Know the Author flyer for further information about the author.
See our previous Authors of the Month writing in English.