Sara Gethin
May 27, 2021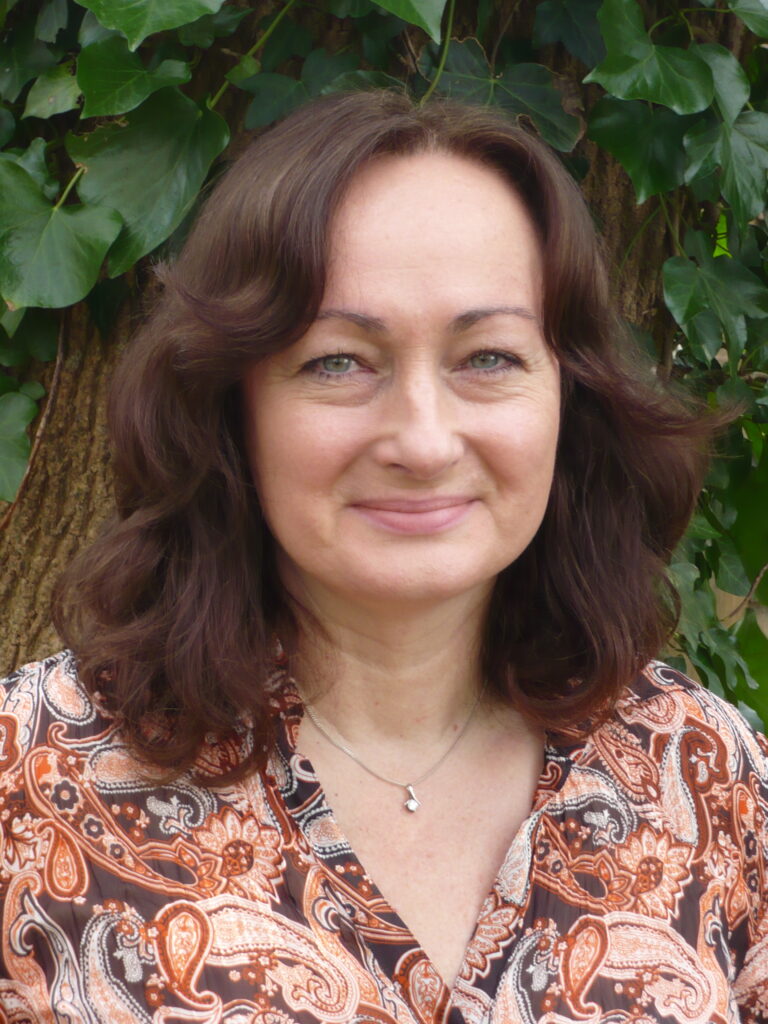 Sara Gethin's latest novel, Emmet and Me, is set on the bleakly beautiful coast of Connemara, and has been recently published by Honno Press in May 2021. Her debut novel, Not Thomas (Honno), written in the voice of a neglected five-year-old boy, was shortlisted for the Guardian's Not the Booker prize in 2017 and the Waverton Good Read Award in 2018. 
She writes for children as Wendy White and won the 2014 Tir na n-Og Award for her debut children's book, Welsh Cakes and Custard (Pont).
Sara is a member of Hay Festival Writers at Work. She grew up in Llanelli and worked as a library assistant before becoming a primary school teacher. While home remains west Wales, she spends much of her free time in Ireland.
We caught up with Sara recently to chat about her new book …
What inspired you to write Emmet and Me?
Emmet and Me was inspired by a memoir I read. The author was Peter Tyrrell, who'd had the most awful childhood in an Irish institution and was still traumatized as an adult. In 1967, he ended his own life by setting fire to himself on Hampstead Heath. I couldn't get him out of my head, and I knew I wanted to write about the boy he'd been, but it took me years to know how to start the story.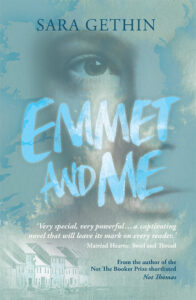 Tell us a little about the story you've created …
The novel is set in 1960s Ireland and focuses on two ten-year-olds, Claire and Emmet. They're misfits at school ‒ Claire because she's recently come from Cardiff, and Emmet because he's from the boys' home. They share a love of horses and books, and become secret friends at school, but their forbidden friendship has a devastating effect on both of them.
What do you hope readers will take away from this novel?
I think most people are now very aware of the Magdalene Laundries and orphanages in Ireland ‒lots of books, and films like 'Philomena', have raised awareness of these, as did the recent news reports about the tragic history of Tuam Mother and Baby Home. I think less is known, outside of Ireland, about what happened to older boys in the system ‒ I'd certainly known very little previously. I hope that after reading Emmet and Me the reader will understand more about the Irish industrial school system, and the dire hardships some of the inmates suffered, even in the 1960s.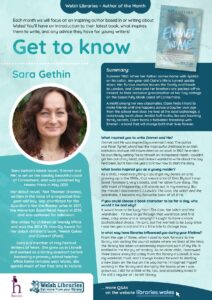 What specialist knowledge or research was required to write Emmet and Me?
I read a lot of memoirs by people who had lived in the system, which often made for harrowing and heart-breaking reading. I also visited Connemara many times and a former industrial school there. It was notorious for its cruelty and, despite now being a design college, it was a haunting place. Knowing what had previously gone on there, I felt it still had a very uncomfortable atmosphere.
What led you to start writing?
I'd always had, at the back of my mind, the thought that I'd like to write one day. The Twin Tower attacks of 9/11 prompted me to think hard about my own future and I decided not to put off writing any longer. Later that September, I started attending writing classes. It took 12 years to have my first book published and I was absolutely delighted when it happened.
What books inspired you as a young reader?
As a child, I read everything I could get my hands on and, growing up in the 1960s, that meant a lot of Enid Blyton! I also loved Penelope Lively's books, and her adventure story, The Wild Hunt of Hagworthy, still stands out in my memory. But the minute I discovered C.S. Lewis's The Lion, the Witch and the Wardrobe, it became my favourite book of all time.
If you could choose a book character to be for a day, who would it be and why?
It would have to be Lucy from The Lion, the Witch and the Wardrobe ‒ I'd love to go through that wardrobe and find deep, crisp snow and a lamplight! I ought to have a more sophisticated choice, I'm sure, but I've wanted to be Lucy since I was ten years old and it's a little late to change now.
What character in your books are you least likely to get along with?
There are quite a few horrible characters in my books who I'd hate to be in the same room as! But as for not getting along with, I think I'll choose the teachers ‒ Mrs Pugh in Not Thomas and Sister John in Emmet and Me. They don't like or understand children, and they really shouldn't be teachers at all. Having worked as a teacher myself, I have to say in my experience teachers like these are mercifully few and far between.
In what way have libraries influenced you during your lifetime?
From the age of three, when I used to look forward to the library van visiting the council estate where we lived at the time, the library has been an extremely important part of my life. It instilled in me the joy of reading. As an older child, I borrowed three books every Saturday from the library in Llanelli. It was my weekend ritual, and I always looked forward to starting a new book on the bus on the way home. I imagined myself working in the library and stamping the books when I was grown up. I did for a little while, too, and absolutely loved it! I'm still a regular at Llanelli library.
What message do you have to inspire young writers?
I'm really proud to have my stories published and on the shelves of my local library so that people can borrow and read them ‒ and if I can do it, so can you. And I'd also say, the best way to improve your writing is to read as much as possible, so no matter how much you write, keep reading!
Read our Get to Know the Author Flyer for further information about Sara Gethin and Emmet and Me.  See also our Author of the Month writing in Welsh.