Sam Adams
June 17, 2020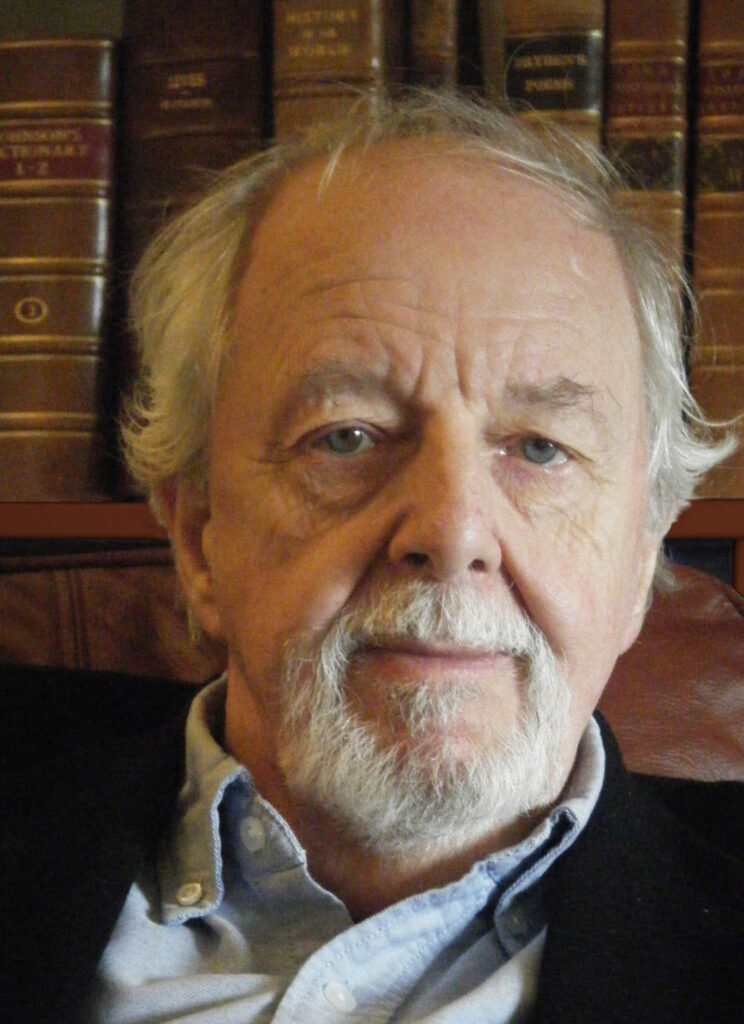 Sam Adams is a poet & author, and has written extensively on poetry and prose as both editor and critic. He is a former editor of Poetry Wales, and is the author of three monographs in the Writers of Wales series.
The Road to Zarauz is a beautiful, elegiac rumination on youth, friendship and the dreams that we hold. He has created a novel that is both timeless and very much of a time and a place, conveying a past of hope and expectation erased in a moment, and what remains when hope is gone.
We caught up with him to ask a few questions about his exciting new work, which will be published by Parthian in July 2020.
What inspired you to write The Road to Zarauz?
Above all the desire to tell a story, to give form and literary substance to what remains of impressions gathered many years ago, in a 'lost time'. I hoped to communicate something of what it was to be a young man then, really rather confused about many things, while slowly finding out about life as an independent being and becoming aware of gradual intellectual awakening.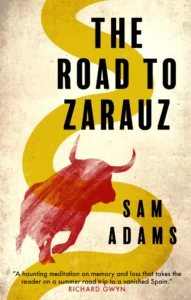 Tell us a little about the story…
It's quite a short piece of extended fiction, a novella, with a simple trajectory from the assembling of a group of friends with a plan to go on a journey together, through an account of a sequence of events on the journey to a tragic climax. All four are at the end of their second year in university, but include, as leader and inspiration, one who served in the army during the war. The other three are not long out of school, and uncertain of their aim in life. In the summer of 1954, when they set out, much of Europe is only slowly beginning to recover from devastation. They pool their meagre resources to buy an old car, which carries them through France, across northern Spain, and finally to the small coastal town of Zarauz. 
What do you hope readers will take away from this story?
Ultimately and obviously a satisfying literary experience. I hope, having met the characters, they will be interested to see how they respond as (with one exception) first-time travellers abroad, how they develop and react to the variety of experience of places and events in France and Spain, both still war-worn, before the days of mass tourism.  I hope they will enjoy the variety of experience on the journey, the  summer heat, storm and sun, light and shade, mountain and desert, laughter and thrill of danger. I hope, too, they will be reminded of the power literature has to move us. On the way, they may rediscover a sense of what it was like to be young, with the daring, confusion and uncertainty of youth and, perhaps, think about the nature of friendship. 
What specialist knowledge or research was required to write the book?
Fragments of memory of real experience gained on a number of  visits to France and Spain over many years were supplemented by poring over tourist maps and travel books published during the 1950s.
What led you to start writing?
In the case of this particular book, simply the idea that I could make a story out of a distant, faintly- remembered experience. More generally, my previous novels, Prichard's Nose (2010) and In the Vale (2019), have their origins in long-standing research projects, the first on Thomas Jeffery Llewelyn Prichard, author of Twm Sion Catty, the second on family history, more formally gathered in Where the Stream Ran Red (2016). I combined writing with (of necessity) earning a living for many years, beginning in the late 1960s with contributions of poems, reviews and articles to Poetry Wales and subsequently a number of other literary magazines, notably the Carcanet Press magazine PN Review, in which I have published 142 items since 1982.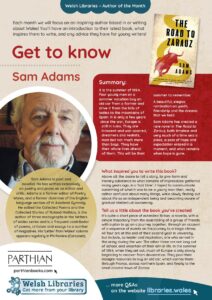 What inspired you as a young reader?  
Firstly, at the boys' elementary school in Gilfach Goch, listening intently to our class teacher Mr. Williams reading aloud to the class on Friday afternoons, mostly poems, like 'Bishop Hatto', 'The Inchcape Rock', 'After Blenheim' 'Sohrab and Rustum'. I was enthralled by Arthur Machen's 'The Shining Pyramid' which I came upon in the Faber Book of Welsh Short Stories given to me by an uncle. The first book I bought for myself was Conan Doyle's The Lost World, but I am quite certain the book that made the most profound and lasting impression on me was the Penguin Selected Poems of T S Eliot, another book I bought myself in Cardiff when I was in the first year sixth at Tonyrefail Grammar School.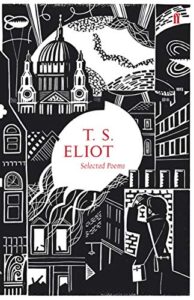 What life experiences have shaped your writing most?
Studying English literature at school and in university; the good fortune of meeting others with similar literary interests, particularly Meic Stephens, who invited me to join Poetry Wales as reviews editor, and later handed on to me the editorship of the magazine; Roland Mathias's suggestion that I should interest myself in T J Llewelyn Prichard.
If you could choose a book character to be for a day, who would it be and why?
The eponymous hero of Henry Fielding's Tom Jones. Young, vigorous, full of high spirits, inevitably he gets into scrapes. But he is essentially good-hearted, and the reader knows that no matter what troubles befall him, everything will turn out all right in the end.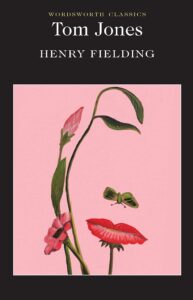 What character in your books are you least likely to get along with?
Richard Lewis, a character in In the Vale. Embittered by his family's fall in social standing, he is full of resentment and does not hide his animosity towards all he perceives more fortunate. Towards the end of the novel, he turns upon the bereaved family of the rector (who despite his idleness had continued to employ him) and tries to cheat them.
What message do you have to inspire young writers?
Do not wait for inspiration, for it may never come. Read widely and think about what you read, especially those passages of writing in prose or poetry that give you a tingle. Enjoy the sounds of words read aloud or echoing inside your head. Be prepared to work at your writing. In my experience, it doesn't come easily; you have to put the hours in!  
Read our Get to Know the Author flyer for further information about Sam and The Road to Zarauz. See also our Author of the Month writing in Welsh.