Rob Gittins
April 3, 2020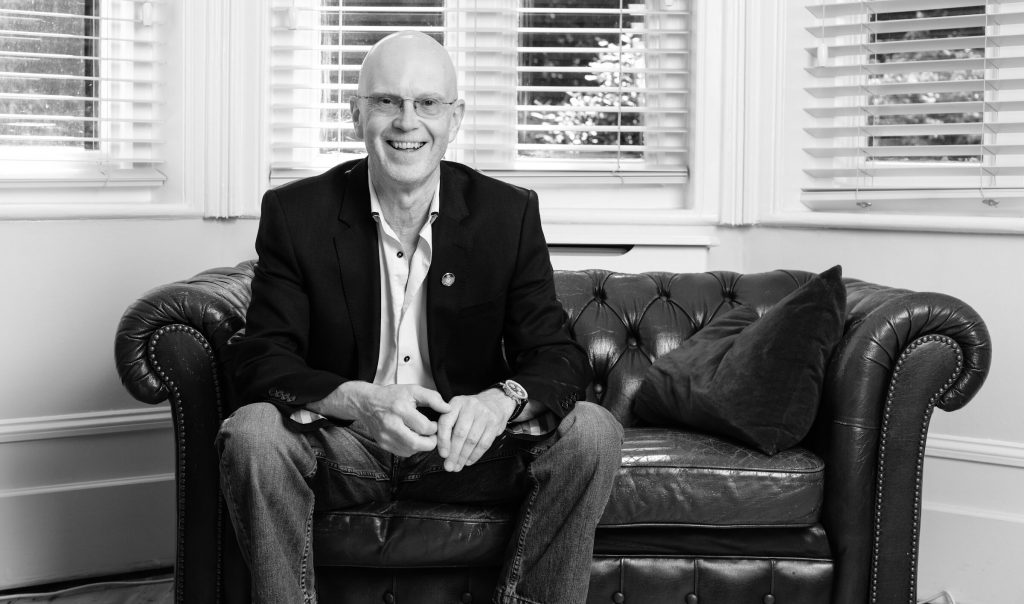 Shelter Me completes the trilogy begun by tense thrillers Gimme Shelter and Secret Shelter, revealing the dramatic conclusion to the gripping story of Ros Gilet, her family having been suddenly propelled into witness protection after violent events when she was a child. We asked Rob to reveal a little about his new crime thriller, which will be published by Y Lolfa on 3rd July.
What inspired you to write this book?
It's victims I'm interested in, as in victims of crime, rather than those who commit crimes or those who catch them. It's one of the main reasons why, when I wanted to write cop novels, I created cops who don't actually catch criminals or even investigate crimes. They're protectors rather than persecutors. This novel is much more about the impact of crime on the victims than crime itself.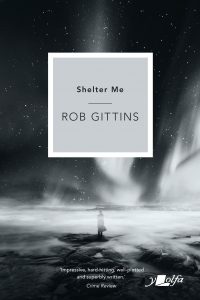 Tell us a little about the story you've created.
Shelter Me, like the two earlier novels in this trilogy, Gimme Shelter and Secret Shelter is set in the hidden world of witness protection. Over three thousand people a year are taken into this twilight world in which everything they've previously taken for granted – who they are, their life history, their friends and family – is suddenly taken away from them. Sometimes at a moment's notice they're plunged from a world that's safe and familiar to a totally alien world instead. The Shelter series focuses as much on the psychological implications of that as the crime that provoked it. 
What do you hope readers will take away from this story?
An enjoyment of the narrative, a fascination with a new and hidden world and, above all, an internal debate. What would I do if faced with this sudden fracture in everything I've known in my life up to now? How would I cope?
What specialist knowledge or research was required to write this book?
It's incredibly difficult to research. The protection agencies deal with people at the highest level or risk and are very reluctant to speak about their work. It took me years to gain the trust of a small handful of senior officers willing to meet with me and answer questions, and even now all these meetings take place on neutral territory.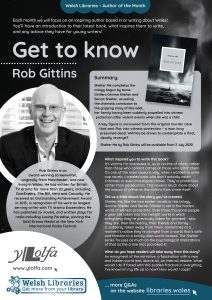 What led you to start writing?
I've never done anything else. From an early age, a writer is all I ever wanted to be. Thankfully, when I was starting off, the BBC was an institution that would read plays and stories that came in literally off the street. I was a beneficiary of that and will be forever in debt to them. At a time when the BBC is more under threat than at any time in its history, I think of that debt a great deal.
What books inspired you as a young reader?
They're sometimes maligned now but I read almost everything by Enid Blyton and Frank Richards.
What life experiences have shaped your writing most? 
An almost impossible question. If I had to answer, I'd say that maybe most writing is an attempt to answer it. You try and understand your life and the lives of others around you through the stories you construct and the characters you create.
If you could choose a book character to be for a day, who would it be and why?
George Smiley. He lived through the most amazing period in history to be a spook. 
What character in your books are you least likely to get along with?
My central character, Ros. I want to know everything about everyone I meet –probably because I want to put them in a book one day. Ros has spent a lifetime hiding behind masks, and is very, very good at it. I wouldn't get far trying to see the substance behind the shadow and would find that intensely frustrating, but also fascinating, which is probably why I wanted to tell her story over the course of these three books.
What message do you have to inspire young writers?
Don't give up! I know a lot of hugely talented writers, but they're not writing anymore because they've become discouraged or disillusioned. Remember that no one can tell your story in the way you want to tell it. Keep plugging away, keep writing, never stop despite the rejections that will inevitably come your way and eventually it will happen for you.
Read our Get to Know the Author flyer for further information about Rob and Shelter Me. See also our Author of the Month writing in Welsh.