Max Boyce, MBE
November 1, 2021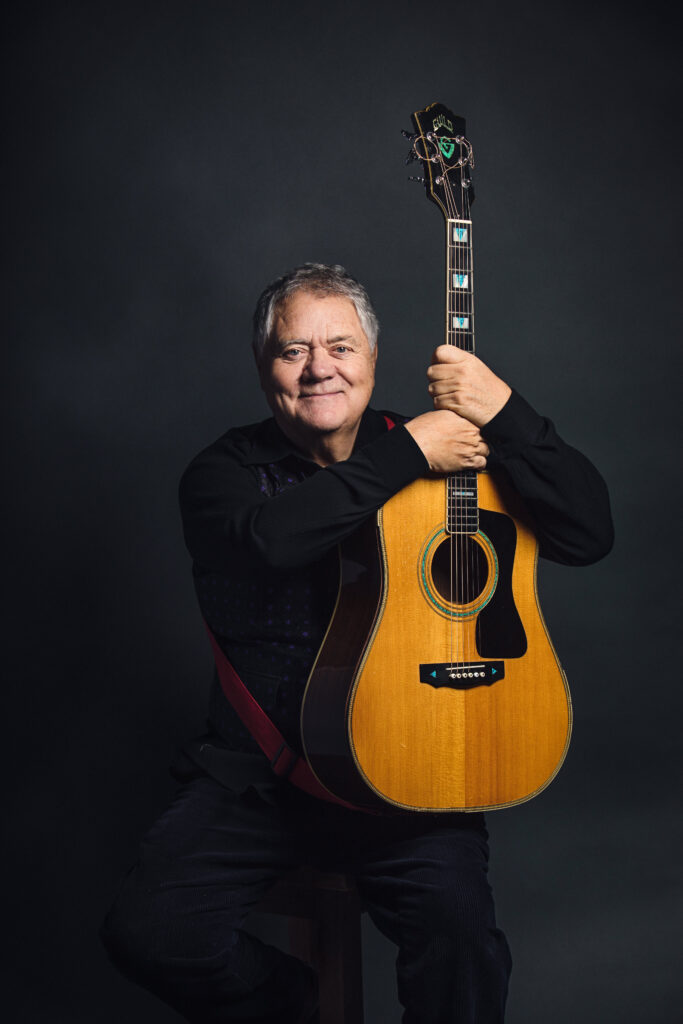 Max Boyce, singer-songwriter, poet and entertainer, was born in the village of Glynneath, south Wales, where he still lives with his wife, Jean. Despite the fact that his father was killed in a mining explosion a month before Max was born, Max went on to work underground in the local colliery at the age of sixteen – a profession he remained in for over a decade.
After releasing two records on a small Welsh label, in 1973 he recorded his iconic breakthrough album, Live at Treorchy, which went on to sell over half a million copies. Several gold and silver records followed, including We All Had Doctors' Papers, which went to number one in the UK Albums Chart and is still the only comedy album to attain this feat. He has since toured the world, playing sell-out concerts in some of the world's great venues, including the London Palladium, Sydney Opera House and the Royal Albert Hall.
His BBC television series attracted over twenty million viewers and merely confirmed Max's popularity among young and old alike. His exploits following the Dallas Cowboys, the American rodeo circuit and the 1985 World Elephant Polo Championship in Nepal were chronicled in the bestselling book In the Mad Pursuit of Applause.
In 1999, he was awarded an MBE by Prince Charles and in 2013 he received the Freedom of the Borough of Neath and Port Talbot, following in the footsteps of Sir Richard Burton and Sir Anthony Hopkins. In 2022, there are plans to unveil a bronze lifesize statue of Max in his hometown – a fitting and deserved tribute to a modern-day folk hero whose poems, songs and stories have become part of Welsh legend.
We were honoured to be able to interview Max and find more about his new publication, Hymns and Arias …
Many congratulations on Max: Hymns & Arias – tell us a little about the new book & what do you hope readers will take away from it …
Hymns & Arias was a natural title inspired by the song of the same name.
It is a collection of some of my favourite poems, songs and stories, as well as some cartoons of my songs by my old friend Gren, for we both drew with the same pencil.
 There are also fine illustrations by Anne Cakebread, Fran Evans, Darryl 'Gren' Jones and Rhys Padarn Jones that accompany some of my songs like 'Close the Coalhouse Door', 'Is God in His Paint Shop', 'Rhondda Grey', 'When Just the Tide Went Out', 'The Glory That Was Rome' and 'Hymns and Arias'. They have given my work another dimension.
I'm sure many people will recognise themselves in the lyrics, for they have walked the same path and travelled the same journey. They have experienced the same joys and endured the same disappointments.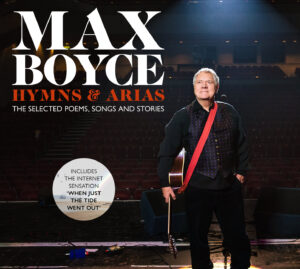 From such a wealth of material you've produced over the years, how did you go about choosing which stories, songs and poems to include in the book?
Much of my work is based on personal experience, born of a truth that gives me the credence to tell my stories and sing my songs.
 Choosing what to include wasn't easy but I sincerely hope it is a collection that is representative of my writing over the years.
Some of my songs and stories are designed for 'performance' and need an audience to give them their 'life force'. Comedy is always in need of an echo and is constantly being judged by the barometer of applause, which the written word can't afford. Laughter can never be forced or cheated.
Other songs in this collection are more reflective and lie quietly listening to their own silence, only to be disturbed by the turning of the page.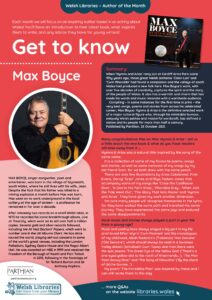 What are your all-time favourite songs, stories & poems?
Hymns & Arias includes some of my favourite songs, such as 'Rhondda Grey' and 'Duw! It's Hard', as well as some unpublished poems, such as 'Is God in His Paint Shop', 'Aberfan' and 'With a Whistle in His Hand'.
'Rhondda Grey' and 'Duw! It's Hard' in particular mean so much to me, for they are songs of personal experience, having worked underground from the age of sixteen for ten years and experienced the love/hate relationship the miners had with their workplace… 'where they emptied all the hills to warm the world'.
Have music and stories always played a part in your life from a young age?
Music and poetry have always played a big part in my life and I loved Eifion Wyn's 'Cwm Pennant' and the monologues of my childhood, Abiah Roderick's (Trebanos) 'Hen Genuine' ('Old Genuine'), which should always be read in a Swansea Valley dialect (tafodiaeth Cwm Tawe). And then there were the epic poems 'The Green Eye of the Yellow God' ('There's a one-eyed yellow idol to the north of Khatmandu…'), 'The Man from Snowy River' and 'The Song of Hiawatha' ('By the shore of Gitche Gumee…').
My poem 'The Incredible Plan' was inspired by these and I can still recite them to this day.
Your moving poem 'When Just the Tide Went Out' has been uploaded millions of times, tell us a little about how you came about writing it …
I wrote 'When Just the Tide Came Out' at the height of the first lockdown and it has been viewed millions of times since.
 I received a letter from a nurse who asked me to write something to lift the spirits of the frontline workers of the NHS in the most trying of times.
It was difficult to introduce an element of humour at such a sensitive time and I was acutely aware of people's feelings when 'just the tide went out'.
 The humour was gentle but, I hope, rang true and made people smile:
My neighbours are complaining
I've heard them scream and shout
With the sound the bins are making
When I took the empties out…
Are you glad to be able to watch sport again now that the restrictions are lifting?
I've really missed live sport throughout these pandemic times, but thankfully the situation has been restored to some normality.
Games are still being cancelled because of some players testing positive, but there have been some matches in fractured leagues.
There's nothing I enjoy more than watching my village side Glynneath play on a Saturday afternoon and soaking up the banter and the 'craic' in the bar afterwards when the referee is blamed for everything from petrol shortage to global warming.
I think everyone has missed live sport and this is indicative of the fact that attendances at our home games have significantly increased.
Despite the counter-attraction of televised rugby and soccer matches, there is no substitute for live Saturday afternoon sport, not even off the bench…
What books and music inspired you as a young person?
My earliest influences in songwriting were Ewan MacColl and Pete Seeger, who wrote and/or performed 'songs of the working man', such as 'Close the Coalhouse Door', 'The Shoals of Herring' and 'The Big Hewer'. These songs were a great influence on me and still are.
One of the first books I remember reading was Dylan Thomas' short stories, A Visit to Grandpa's, which featured recollections of his trips to Porthcawl watching families play cricket on the sands, particularly the poignant and beautifully crafted story of the 'friendless fielder, the boy uninvited to bat or to tea' who 'hungrily wait[s] at the edge of family cricket'.
This was so true, so sad and left a deep impression on me how powerful simple words could be in colouring a memory and painting a picture. A true wordsmith who 'carved words like jewels' and was an early influence.
Who are your favourite authors?
My favourite books and authors are A Boy Made of Blocks by Keith Stuart, one of the most uplifting books I have ever read; The Kite Runner by Khaled Hosseini; The Book Thief by Markus Zusak; Birdsong by Sebastian Faulks; and last but not least, I Can't Stay Long by Laurie Lee – the book I chose to take with me to a desert island on Roy Plomley's radio programme Desert Island Discs way back in 1980.
 Following the programme, which Laurie Lee had listened to, we met up in Cardiff, and I was overwhelmed to share a glass of red wine with him and listen to him tell of his reminiscences of the Aberfan disaster, 'When a Village Lost Its Children', and hear him read the first few lines of his beautifully crafted essay 'The Firstborn', which every new parent should read.
In what way have libraries influenced you during your lifetime?
In my early childhood we lived near the miner's institute in Glynneath. The Welfare Hall was built and paid for by the miners at a penny a week.
They saw education as a means to escape the inevitability of working in the pits, where men were robbed of daylight and turned to song and religion.
The 'Stiwt' – the Welfare – was my library, full to the top with words. I remember as a nine-year-old taking home books like Being and Nothingness (Jean-Paul Sartre) and Crime and Punishment (Fyodor Dostoyevsky) to impress the librarian, and I let the titles slip out on the way home on the bus.
Are there any more books on the way?
Now I have completed Hymns & Arias, I would like to write my autobiography and a children's book (which I have already written in my mind), The Adventures of Morgan the Moon.
The librarian in the Welfare would have been well impressed…
Hymns & Arias is published 1 November 2021 by Parthian.
Photography by Luke Hodgkins.
Read our Get to Know the Author flyer for further information about Max Boyce and Hymns & Arias. See also our Author of the Month writing in Welsh.