Kathy Biggs
July 3, 2023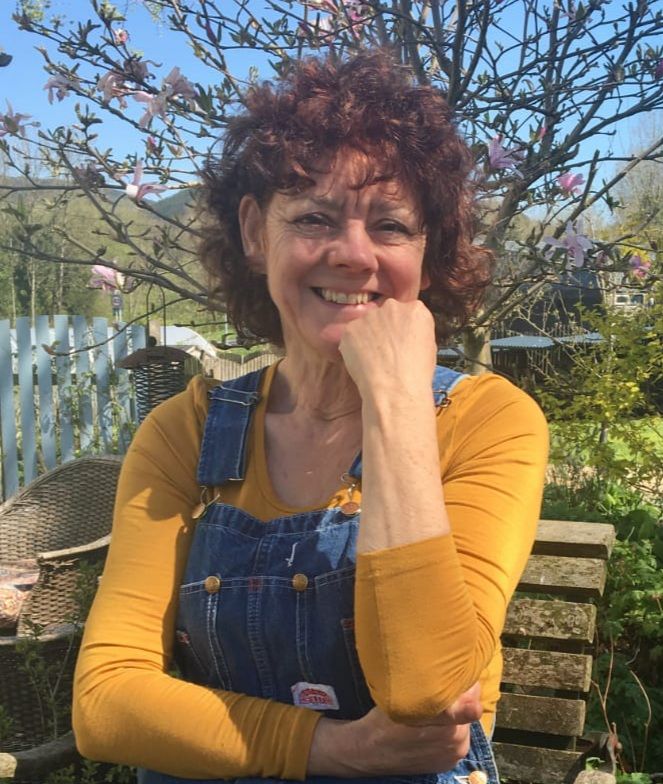 Kathy Biggs is originally from Yorkshire and settled in Mid Wales in the 1980s. After studying a number of Creative Writing courses linked to Aberystwyth University, she discovered a talent for writing. Her first novel. The Luck was published in October 2022, with her second novel, Scrap, published end of June this year. 
Scrap is a quirky contemporary fable set in Swansea, based on the human capacity to overcome adversity and start afresh. Life has become stale for best friends Mackie and Sharon, who never imagined they'd end up working in a scrapyard. Sharon has dreams of becoming a cruise ship star, while a browbeaten Mackie cares for his wayward daughter's twins.
Fate however takes an unexpected turn when a young boy is discovered in the back of a scrap car. He has a remarkable gift—he can draw visions of the future, and this opens up new avenues that neither could have foreseen…

Congratulations Kathy on the publication of Scrap – what inspired you to write the novel, and tell us a little about the story…
Scrap was inspired by a trip to a scrapyard in Swansea. My husband is a builder and he takes scrap metal in from time to time. I was waiting for him in the van when the first line of the story just came to me.  It is the story of how a young boy found in the back of a scrap car changes the lives of the people who find him.
Why do you write?
Writing has become a way of life for me now, an automatic part of my daily routine. It feels like something is missing if I'm not writing.
What inspires you?
People inspire me – the lives they lead and the challenges they face. My whole career involved working with people – as a nurse initially and then in a variety of roles within health, community and social services: I ran a Job Club, worked in a Cancer Support Centre, was a foster carer, worked with children on the Protection Register, was a homeopath, an advocate for older people and a carer.
How did you know you wanted to be a writer and when?
In 2017, just after I was made redundant, I joined an 8-week Creative Writing course in Builth Wells (provided by Aberystwyth University) and I caught the writing bug straight away. I enrolled on additional 8-week courses and started writing poetry and short stories – and entering competitions. After some successes I set out to write a longer piece. The Luck, my debut novel, was the result.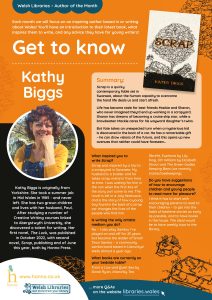 Who are some writers you admire?
Anne Tyler, Ann Patchett, Tea Obreht, Anita Shreve, Cormac McCarthy, Elizabeth Strout.
Is writing the only artistic medium you do?
No – I also play Samba. I've played on and off for 25 years but became the leader of Small Town Samba – a community samba band based in Llanwrtyd Wells almost a year ago.
What would be some advice you would give to your younger self?
Maybe to start writing earlier!
What is your writing process?
I write from 9am to 1pm, unless I'm in the editing phase and on a deadline. Then I might be at my desk from 5am to well past 5pm!
What books are currently on your bedside table?
From a Low and Quiet Sea by Donal Ryan, Inland by Tea Obreht, Euphoria by Lily King, Oh! William by Elizabeth Strout and The Green Guides Keeping Bees (we recently started beekeeping).
In what way have libraries influenced you during your lifetime?
My dad was an avid reader and we were lucky to have a library just across the road from where we lived. I started borrowing books from the age of about 8 – I probably started on Enid Blyton. I remember Nancy Drew was a big hit, followed by Agatha Christie!
Do you have suggestions of how to encourage children and young people to read more for pleasure?
I think it has to start with encouraging parents to read to their children – to get into the habit of bedtime stories as early as possible, and to have books in the house. The ideal would be to have weekly trips to the library.
Do you have any plans for future titles?
Yes. My third novel is finished and currently in the self-editing stage. I'm also working on the framework of a fourth novel.
Scrap was published on the 29th June by Honno Press.