Judith Barrow
April 3, 2023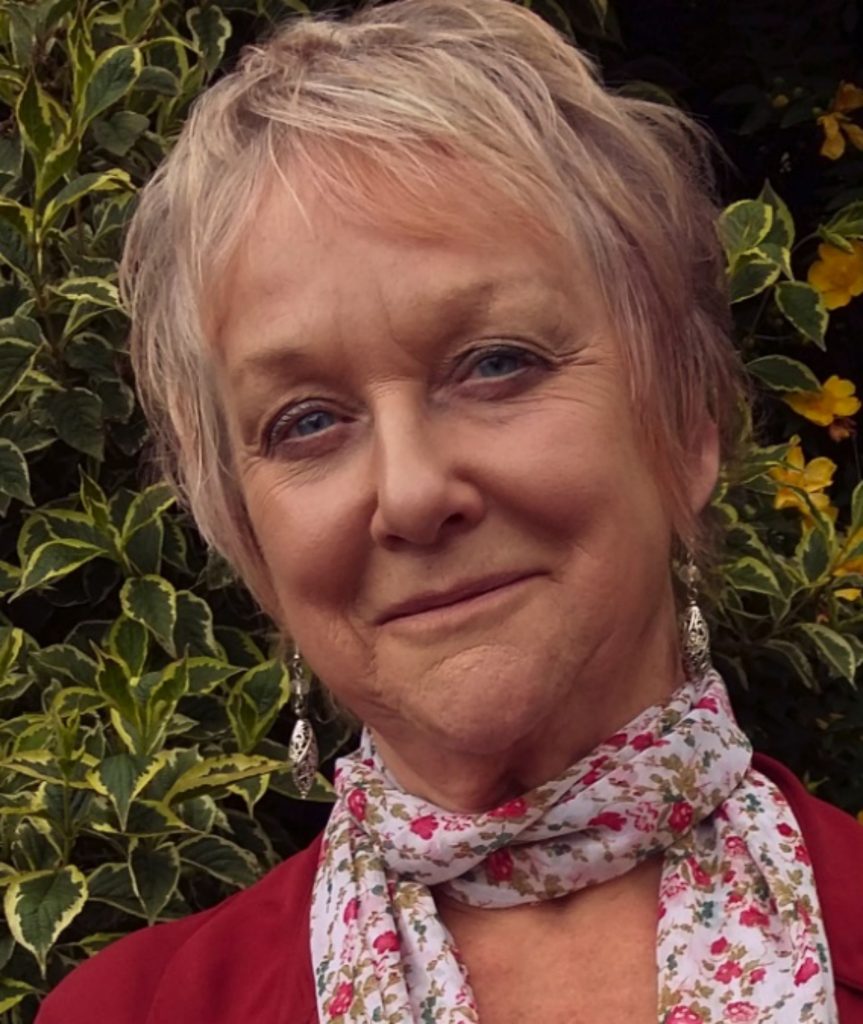 Although Judith was born and brought up in a small village on the edge of the Pennine moors in Yorkshire, for the last forty years she has lived with her husband and family near the coast in Pembrokeshire, West Wales.
She has an MA in Creative Writing, B.A. (Hons.) in Literature, and a Diploma in Drama and Script Writing.  She is also a Creative Writing tutor for Pembrokeshire County Council's Lifelong Learning Programme and give talks and run workshops on all genres. She makes regular appearances at literary festivals and is the joint founder of the Narbeth Book Festival.
Judith's titles published by Honno include A Hundred Tiny Threads, Pattern of Shadows, Changing Patterns, Living in the Shadows, The Memory and The Heart Stone.
In her most recent novel, Sisters, also published by Honno, an accident and a terrible lie tear a family apart. When sixteen year old Angie blames her younger sister for their brother's death, she changes their lives forever. Lisa is sent away, Angie spirals into self-destruction and they don't speak for thrirteen years. Returning in 1983 for their mother's funeral, Lisa quickly realises her sister is trapped in a dangerous marriage. What does Lisa owe to the family that betrayed her? And if she tries to help, will she make some things more dangerous for them all?
Many thanks to Judith for answering a few 'author' questions for us recently…
What inspired you to write Sisters?
The inciting incident in the story is similar to something I saw as a child. And I saw the repercussions of it within the family affected. It stayed in my mind for a long time.
Tell us a little about the story …
Sisters is based around an accident and a lie that tears two sisters' family apart, and the consequences. Its basis is the balance between the ambiguity of familial love and duty, resentment and hatred.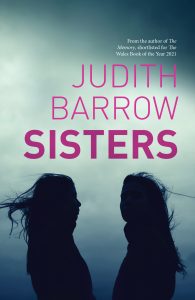 Where do you draw writing inspiration from?
From life in general, from families I have known, from my own family, my own memories.
What is the most difficult part of your writing process?
Perhaps the editing at the end of the first draft. I always write far too much. I try to leave a manuscript for a couple of weeks before going back to read with fresh eyes. Then I can see the verbosity, the unnecessary clauses that make a sentence confusing, and the sections which simply don't work, despite my complete belief that at the time of writing, they did .
What comes first for you – the plot or the characters – and why?
I honestly think it's a little of both. The plot comes from a vague idea, something I've seen or heard, or a memory, and expands when I wonder what kind of characters would deal with a certain situation. And what kind wouldn't or couldn't. This usually leads to my building a cast of characters.
What, in your opinion, are the most important elements of good writing?
The ability to build a world the reader will believe in, one that when the story ends, it leaves the reader regretting they have to leave that world. So using all the senses to set the scenes. And to populate that world with totally believable characters; characters who are multi-layered, individual, and capable of both strengths and weaknesses.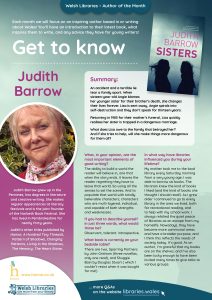 If you had to describe yourself in just three words, what would those be?
Observant, tolerant. introspective.
What books inspired you as a young reader?
As a very young reader, anything by Enid Blyton. Then later,  Grimms' Fairy Tales. Later still, as a teenager, Jean Plaidy and when she wrote as  Victoria Holt. Thomas Hardy. Sidney Sheldon.
What book is currently on your bedside table?
There are two, Sparring Partners by John Grisham (three novellas, only one read), and Shuggie Bain by Douglas Stuart (which I couldn't resist when it was bought for me, so the Grisham book has to wait).
If you could invite any three people for dinner, whom would you invite?
Alan Bennett, Billy Connolly,  Banksy.
In what way have libraries influenced you during your lifetime?
My mother took me to the local library every Saturday morning from a very young age; I was able to borrow six books. The librarian knew the kind of books I liked (and the kind of books she thought I should read!). As I grew older I continued to go to every library in the area we lived, both for recreational reading, and to help with my school work. I always relished the quiet peace of libraries as an escape from my homelife. Nowadays, they have become more communal areas and have a broader purpose, and I think this reflects the needs of society today. It's good. As an author, I'm grateful that my books are on the shelves, and I've also been lucky enough to have been invited many times to give talks to various groups.
Do you have suggestions of how to encourage children and young people to read more for pleasure?
I've always thought that reading gives a different perspective on life. If we don't read (and I'm including all genres of fiction and non-fiction here), how do we ever know anyone else's point of view; their thoughts, their beliefs? We only see things though our own eyes. This needs to be stressed to Education Departments. Computer games and social media have replaced books for many children and young people. But stories are equally enthralling if they are part of a child's life from a young age. If funding could be provided for children's authors to talk and read to children in nurseries and playgroups, as well as primary schools, that may be a start. Or visits from actors to act out stories?  And if parents were encouraged to join in, that may sustain interest. Many libraries have storytelling as part of their remit, and this can only be good. But perhaps these could be family inclusive?
I believe that there should be a re-think of present day school curriculums. So many subjects have been added that many are only superficially covered, and the basic subjects, such as reading, sometimes neglected. Teachers can only work within the remit they are given; it must be so frustrating for them. There should be some flexibility. Learning to read, and discovering the choices of books open to children should be a pleasure for them, a window to everything else in life. It only need one enlightened Education Secretary.
Do you have any plans for future titles?
I am presently writing a book (working title, Fabric of Friendship) – the story of three women working in a cotton factory in the 1950s, a time when the industry was waning in the UK. The story is run in four sections concurrently, each of the women's home life, and the time spent working in the mill.
I also have a more contemporary story mapped out, of a brother and sister who lost their mother at an early age, and whose father remarried. The story runs on two timelines: when they were children, and as adults after their father dies. It's leaning towards a psychological thriller.
Sisters was published in January 2023 by Honno Press (Twitter @honno)
See our previous Authors of the Month writing in English.