John Sam Jones
April 30, 2021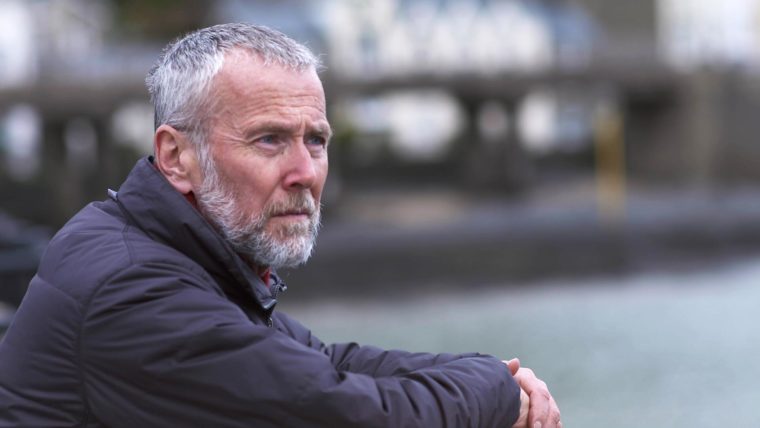 In his clear and absorbing memoir The Journey is Home, John Sam Jones writes of a life lived on the edge. It is a story of journeys and realisation, of acceptance and joy. From a boyhood on the coast of Wales to a scholarship at Berkley in California as the AIDS epidemic began to take hold, before returning to Liverpool and North Wales to work in community engagement. A journey of development began as a writer and chronicler of his experiences, with award-winning books and the desire to become a campaigner for LGBT rights in Wales.
His collection of short stories – Welsh Boys Too – was an Honour Book winner in the American Library Association Stonewall Book Awards. His second collection, Fishboys of Vernazza, was short-listed for Wales Book of the Year and was followed by the novels With Angels and Furies and Crawling Through Thorns. 
We caught up with John recently…
What inspired you to write The Journey is Home: Notes from a Life on the Edge?
If I'm really honest it was the badgering I got from Richard Davies at Parthian(!) … For some years he had been trying to persuade me to write a memoir … and I thought I'd already done that with my semi-autobiographical novel, Crawling Through Thorns.  One day I looked up the word 'memoir' and realised that it was not the story of a life but stories from a life.
The turmoil of the Brexit referendum and the wave of xenophobia it generated made my German husband and me feel very uncomfortable – and the decision to leave the EU (by such a slender majority) left us both feeling estranged.  We decide to leave Wales and move to Germany … and this move triggered much reflection from which the 'stories from a life' emerged.
Tell us a little about your memoir …
Moving to live in a new country at the age of 62 led me to reflect a great deal on the life that had been lived and my understanding of 'home'.  The memoir itself is a journey – along the pathways of 'roots and belonging', 'faith', 'sexuality', 'relationship' – and even 'electricity'!  The subtitle of the memoir sums it up, really… notes/reflections from a life on the edge: as a gay man of my generation I often felt that I lived on the edge of unacceptability and ostracism, the edge of faithfulness, the edge of sanity, the edge of society …
What do you hope readers will take away from the memoir?
The invitation to see the world through a different tint in the glass of their spectacles … and perhaps to adopt this tactic in their daily life because there are always so many different ways to experience the life events that wash over us.
What led you to start writing?
At the beginning of the 1980s I lived in California for three years and 'grew into myself' as a gay man. I discovered, too, through many a late night writing theological essays for my master's degree, that I could string words together and 'write'– one of my professors would often comment that it was a pity my 'fine writing is betrayed by a lack of thorough research' (I was not the best of academics)!  On my return to Wales I was moved to start writing about the experience of gay boys and men in rural Wales – because there was no 'home-grown' literature which reflected our lives and struggles – and without stories (gay and lesbian) people find it difficult to articulate their experience – they are closed in silence.  Based on my own experiences growing up and based on the stories that people shared with me, a collection of short stories emerged – Welsh Boys Too, published by Parthian in 2000.
What books inspired you as a young reader?
I struggled with reading as a child and a teenager and didn't really discover reading books for pleasure until I went to university, by which time I was grappling with my identity as a gay man.  I remember, aged eighteen or nineteen, being 'blown away' reading James Baldwin's Giovanni's Room and discovering gay-themed literature – the work of people like David Leavitt, Alan Hollinghurst and Michael Cunningham.  Later the writing of Elie Wisel, Henri Nouwen, Dorothee Soelle, Viktor Frankl and Carol Christ had a profound influence on me.
If you could choose a book character to be for a day, who would it be and why?
I suppose it's always a character from the book I'm currently reading … When an author brings characters to life – and I spend a day or a week in their company – it's interesting to reflect on how the world might look through their eyes rather than my own.
What character in your books are you least likely to get along with?
The 'fictitious' psychiatrist in Crawling Through Thorns – and the man on whom he was based – the late Dr Dafydd Alun Jones, who does find his way into The Journey is Home.  Electric Shock Aversion Therapy as a means of 'changing' sexual orientation had already been discredited in the western world by the late 1960s; that Dr Jones treated me with this therapy in 1975 was despicable and reflected a deeply homophobic attitude which, I believe, clouded his medical judgement.
In what way have libraries influenced you during your lifetime?
The library at my secondary school, Ysgol Ardudwy in Harlech, became a safe haven – safe from being bullied because I was a 'cissy boy', and a place where Miss Roberts, my English teacher, helped me discover newspapers – and especially The Guardian, which informed much of my social conscience as a teenager – and throughout my life.   And the American Library Association – for awarding me one of their Stonewall Honour Book prizes for Welsh Boys Too… It's amazing what kudos 'award-winning writer' adds to a life.
More recently, our local library in Heinsberg has a vast and varied collection of books for people learning German which has helped me, a man with no talent for 'foreign' languages, become a master of the badly spoken word!
What message do you have to inspire young writers?
I'm a very lazy writer and in that sense I don't feel very inspirational!  I don't really understand this gift of writing – but I do know that I have a responsibility to accept the gift with grace and offer my two-pennyworth, whether it be a short story, a novel, a post on facebook or a private letter or e-mail.  Writing is a slow process for me – a sentence can take an hour a paragraph can take a week… (so I'm grateful that I never had to depend on writing to earn a living).  I always read aloud what I've written to hear the sounds – the rhythms and melodies of the words… this is something that young writers might consider and may find useful.  I have very little understanding of how 'good' my writing is – but then, that's maybe for others to judge.  If you're lucky enough (or unlucky enough) to be bestowed with this gift of writing then be sure to nurture the gift – hone the skills that will refine the craft.  I did a master's in creative writing only after two collections of short stories and my first novel had been published and when I look back on that body of work now I see some embarrassing shortfalls …
The Journey is Home: Notes from a Life on the Edge by John Sam Jones will be published by Parthian in May 2021, and will also be simultaneously published in Welsh, Y Daith Ydi Adra: Stori Gwr ar y Ffîn.
Read our Get to Know the Author Flyer for further information about John Sam Jones and The Journey is Home: Notes from a Life on the Edge. See also our Author of the Month writing in Welsh.