Jo Mazelis
November 2, 2023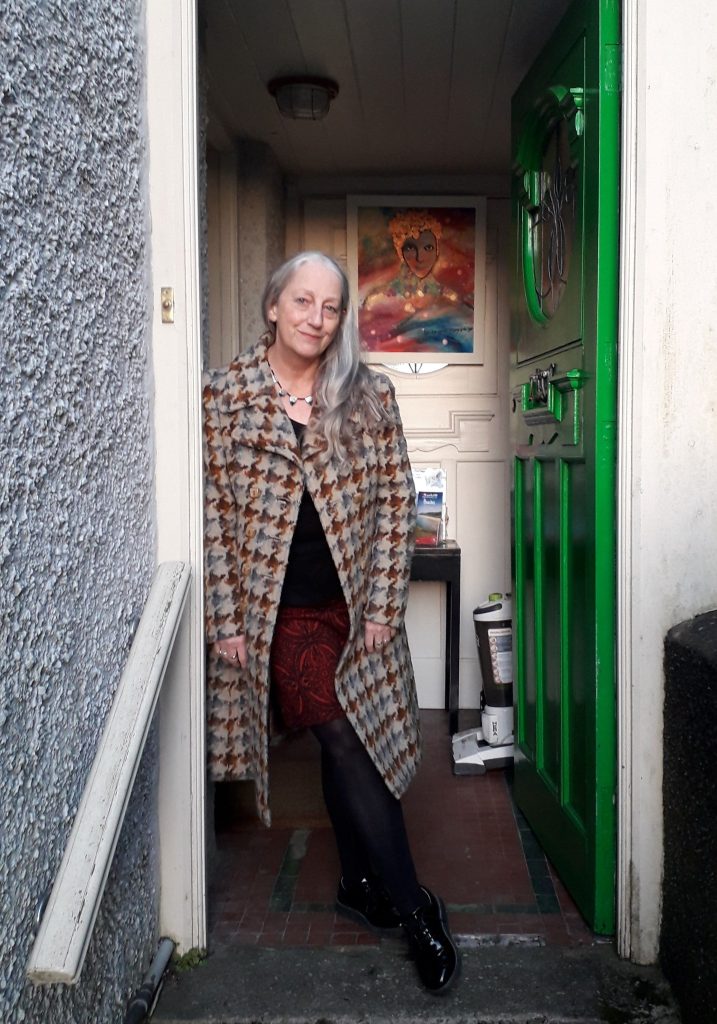 Novelist, poet, photographer, essayist and short story writer, Jo Mazelis grew up in Swansea, later living in Aberystwyth and then London for over 14 years before returning to her hometown. Her novel Significance was awarded the Jerwood Fiction Uncovered Prize 2015. Her first collection of short stories Diving Girls was shortlisted for both Wales Book of the Year and Commonwealth Best First Book. Her book Circle Games was long-listed for Wales Book of the Year. Her third collection of stories Ritual, 1969 was long-listed for the Edge Hill Prize and shortlisted for Wales Book of the Year in 2017. She has taught creative writing for Swansea University's Department of Adult Continuing Education, at Trinity College, Carmarthen and for residential courses at the Arvon Foundation.
Written over the course of her career this fourth collection of stories, Blister and Other Stories reveals the arc of the writer's imagination. Experimental early work like 'The Tower and the Mountain' and later works like 'Greyhound Nights' might be grounded in reality yet flicker and twist themselves out of shape as if reflected in water. From microfiction, 'The Dream of the Fisherman' and 'What the Sparrow Remembers' to longer tales like 'A Killing Frost', Mazelis stretches the potential of the form, touching upon myth and fairy tale with surreal takes upon grim reality, as evidenced in 'Amongst the Bluebells'. The book was recently shortlisted for The International Rubery Award, 2023.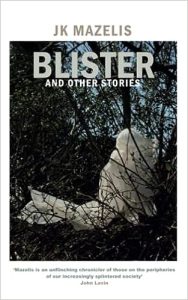 What inspired you to write Blister and Other Stories?
Blister and Other Stories is the gathering up of stories which haven't appeared in my other three collections. There are works I wrote in 1980s, others published in 1990s in magazines, right up to 2022. My inspiration hasn't changed much over the years – it always focuses on events both very human and very strange! I self-published this book in part for my daughter and granddaughter, and partly for myself. It's very risky to self-publish, so I was delighted when the book was shortlisted for the Rubery Award.
Tell us a little about your collection of stories…
The first work in the collection, The Winter Child, is an attempt to recreate the experience of a child raised in complete isolation from other people. His mother is suffering from some kind of psychosis and feels she must protect her son from the world. Everything he learns comes through the distorting lens of her perception. Another story, The Famous Man, explores similar territory and asks What is truth? and Who can represent truth?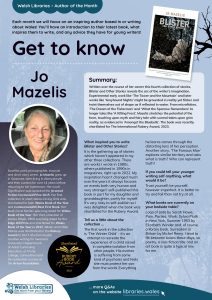 If you had to describe yourself in just three words, what would those be?
Stubborn, obstinate and resolute – those three words mean the same thing, but I'm sticking with it!
If you could tell your younger writing self anything, what would it be?
Trust yourself; be yourself, however imperfect. It is better to try and fail than not try at all.
What books have inspired you in your lifetime?
In my twenties I read Wuthering Heights and Tess of the D'Urbervilles nearly at the same time as The Magus by John Fowles and the early work of Ian McEwan. There was also poetry, always poetry. I wasn't much of reader as a child, though I did devour both Grimms' and Hans Christian Anderson's stories. I confess that I've been as much inspired by film as books.
What books are currently on your bedside table?
Loop of Jade by Sarah Howe, Pain, Parties, Work: Sylvia Plath in New York, Summer 1953 by Elizabeth Winder and, of course, a library book, Surrealism in Britain by Michel Remy. I tend to flit between books these days, so poetry, a non-fiction title and an art book is quite a typical mix for me.
If you could invite any three people for dinner, who would you invite?
Actually, instead of dinner can I take three people for a walk? We could take a thermos of coffee, also the makings of a picnic – cheese, fruit and a loaf of crusty bread. I would have to invite Sylvia Plath but I suspect I wouldn't like her or worse, she wouldn't like me. Also the artist Ana Mendieta who did some astonishing performance art, sculpture and land art before her tragically sudden death. Finally, Derek Jarman who could relate to my other guests and talk about gardening, art and filmmaking. We'd all meet up on Cefn Bryn and walk to Arthur's Stone, talk about archaeology, landscape, pagan religions, life and death.
In what way have libraries influenced you during your lifetime?
My mother was addicted to books and libraries, so I got taken along frequently. Sketty Library had a weeping willow in its small garden and I used to enjoy hiding amongst its veil of branches. Later I worked as a library assistant at the Hugh Owen Library in Aberystwyth, then at Cripplegate and the Barbican Centre Libraries. But working in a library doesn't mean you get to sit around and read, but you do sort of suck up an awareness of what people like and what current tastes in books are.
Do you have suggestions of how to encourage children and young people to read more for pleasure?
The world is changing at a truly frightening pace; everyone's attention is taken up not only by TV and film, but by social media, and now we have the unbridled use of AI to contend with. However, I do believe that the love of stories is an inherent human trait and nurturing that may encourage future generations.
Do you have any plans for future titles?
After my book Significance won the Jerwood Award, I had plenty of ideas and the drive to write several other novels including two which were very much 'Swansea' novels, but I had a lot of setbacks, disappointments, and distractions along the way. I'm currently focusing on poetry, which was always my first love. I have a sense that time is running out for me, but what else would I do apart from carry on?
Blister and other stories was published October 29, 2022.
Read our Get to Know the Author flyer and take a look at our previous Authors of the Month writing in English.