Emma Rea
July 29, 2020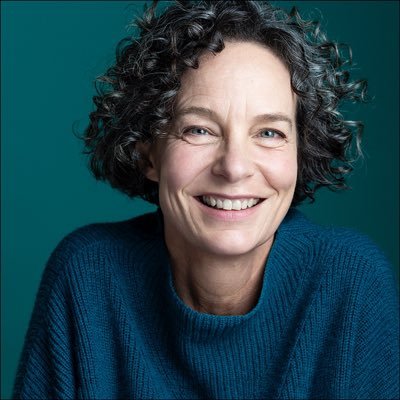 Emma Rea graduated from St Andrews with a degree in Russian, and has worked as a magazine editor, a trader in newsprint, a book reviewer and tractor driver! She brought up her children in Powys, inspired by childhood memories of Wales and her grandmother's stories of growing up in Mumbles.
She is the author of middle-grade novel Top Dog (Gomer 2014) which was shortlisted for the North Somerset Teachers' Book Awards and My Name is River (Firefly, August 2020).
We caught up with Emma to find out more about her latest book, a beautifully researched adventure aimed at 9-12 year olds …
What inspired you to write this book?
The inspiration to write My Name is River came from the desire to understand what it might feel like to grow up on a farm and expect to live there all your life. I wondered what it would be like to be born into such certainty, and then to have to deal with upheaval. By imagining Dylan and his life, I had the chance to 'be' a farmer's child for a while.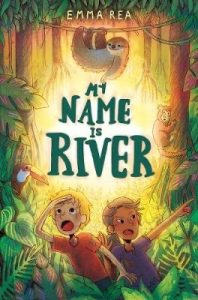 Tell us a little about the story you've created …
In My Name is River, Dylan has to face the possibility that he won't be able to spend the rest of his life on the farm, in the village with all his friends. His attempt to hold on to the old reality takes him to great danger, where he learns that there are all sorts of ways to live your life and that you can find happiness, friendship and even home in unexpected places.
What do you hope readers will take away from this story?
I hope young readers will come away with greater resilience – the ability to see beyond present upheaval to a place of new possibilities. Like a river, I hope that they will always find some sort of way forward. And on a less abstract level, that they will feel a love of wild places – specifically rainforests –  that may stir them to action when they are old enough to make choices.
What specialist knowledge or research was required to write this book?
I had to find out how to drive a digger, so I asked our young neighbour, who gave me a demonstration of how to start it, stop it, turn it, and use the bucket. I was amazed at how easy it was! And that the controls are the same the world over. I did lots of research about the Amazon rainforest but found it impossible to describe it fluently without having been there. Then I was lucky enough to be able to travel right up the Amazon river to stay in a simple floating hotel run by indigenous people. I learnt far more than I could use in the book, but some details made it – I saw how they fished for piranha using berries for bait to catch one sort of fish, then those fish as bait to catch piranha. I heard them grunting in a canoe to find out if there were any caiman (alligators) nearby – and heard the caiman grunt back in answer.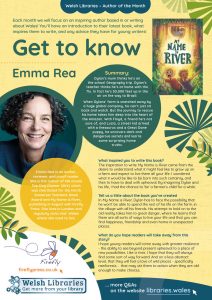 What led you to start writing?
I've written short stories ever since I was a child, but what made me try seriously, commit all my spare time to writing a novel, was when a writing friend said impatiently to me, 'you write a book, then' and somehow that gave me the impetus to start. The trick is not to just play at it – do it.
What books inspired you as a young reader?
I loved fairytales first and read the whole series in the library: Swedish fairy tales, German fairy tales, Russian fairytales, etc. Then all of Enid Blyton, E Nesbitt's books, Five Children and It, the Wouldbegoods (which no one else seems to have heard of), What Katy Did by Susan Coolidge, Anne of Green Gables, the Nancy Drew mysteries, and I loved the naughtiness of Tom Sawyer. When I was a bit older, I enjoyed Willard Price's adventure books, Gorilla Adventure, Safari Adventure etc. I've just looked him up and seen that he wrote an Amazon Adventure, but I haven't read that one – I must.
What life experiences have shaped your writing most?
As a child, I moved home every two years because my dad was in the forces. I think that gave me a fascination for lives lived in one place, within a community where you grow up with everyone knowing you. I was often 'the new girl' at a school, so I feel empathy for outsiders trying to make a home for themselves among strangers. I was supposed to keep my clothes clean, so I had a great longing to be muddy, and I enjoy writing characters who never think about what state their clothes are in.
If you could choose a book character to be for a day, who would it be and why?
I would be Pippi Longstocking. I love her spirit of adventure, her unconventionality and her sense of personal freedom. And that's she's strong enough to lift her horse.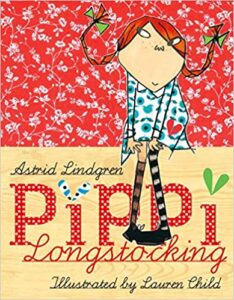 What character in your books are you least likely to get along with?
I wouldn't get along with Miss Crassy, whose ambition is so strong that she doesn't care who suffers in order for her to succeed. I like Dylan because he is determined – but he wouldn't put his own goals before anyone else's wellbeing. In fact he's prepared to give up his plan to go to Brazil when it threatens to ruin his friendship with Matt.
What message do you have to inspire young writers?
You have to have two threads running through you: a playful thread, which allows your imagination to run free, and a thread of steely determination to keep learning and trying. They say it takes 10 years and about four books before you're good enough to be published. No writing is a waste of time – you're learning with every sentence and character and story you write.
My Name is River will be published August 6th with Firefly Press.
Read our Get to Know the Author flyer for further information about Emma and My Name is River. See also our Author of the Month writing in Welsh.
She is available for author visits and events via her website emma-rea.weebly.com or Twitter @emmarea8.