Catherine Fisher
November 25, 2020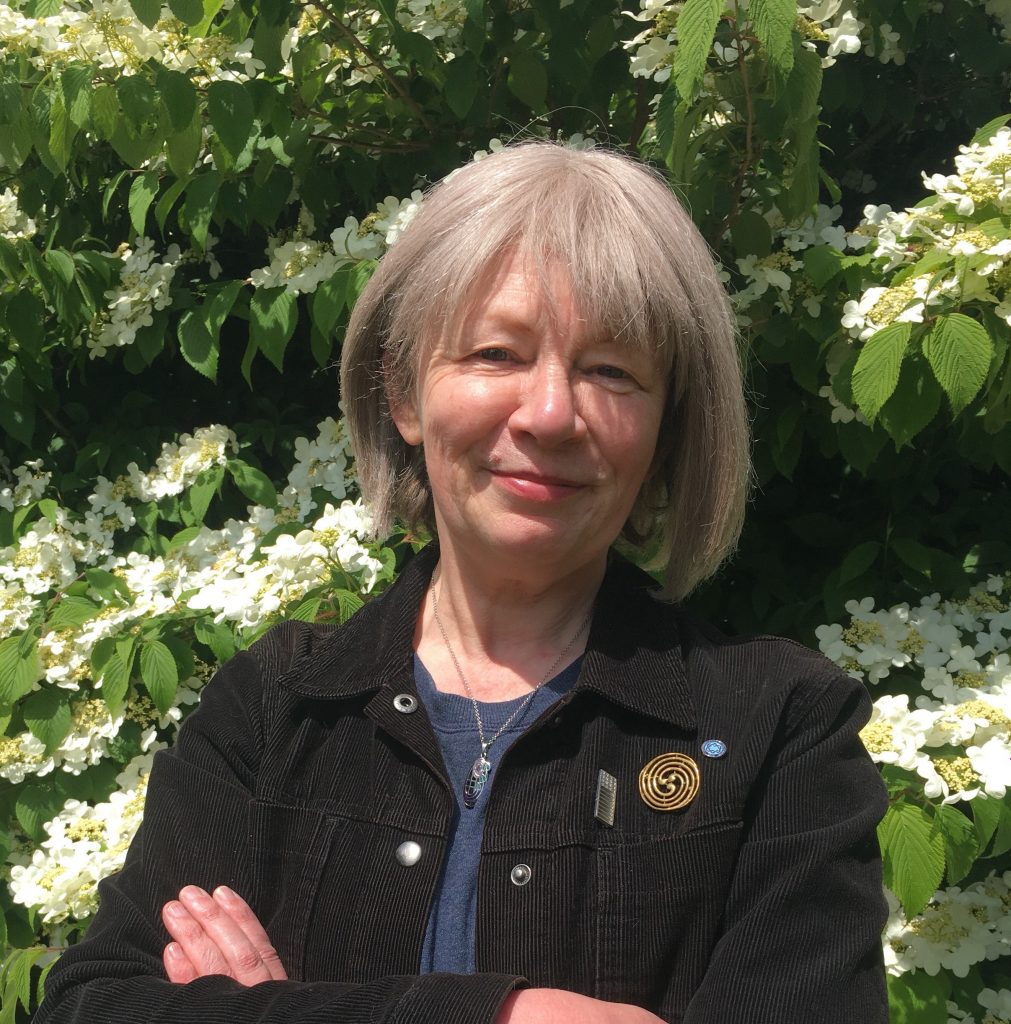 Catherine Fisher is a poet and children's author who lives in Newport, South Wales. A leading fantasy writer, her bestselling books include the Snow-Walker trilogy, the Oracle trilogy, the Incarceron series and the Chronoptika seres. She was the first Wales Young People's Laureate.
Her latest novel The Midnight Swan, is the third book in the award-winning The Clockwork Crow trilogy, and was published 1 October by Firefly Press. With an invisible girl, a parliament of owls and a pen that writes by itself, the journey to the garden of the Midnight Swan might be orphan Seren Rhys's most dangerous adventure yet.
'This gripping conclusion to a compelling magical trilogy is set in a dream-like fantasy world, reminiscent of Alice's Wonderland. Enchanting and, at times, sinister, the tale weaves together elements of Welsh folklore with an enthralling quest for freedom, where friendship, integrity and courage are paramount' – BookTrust.
What inspired you to write The Midnight Swan?
I wanted to write the third book about Seren and her search for a home. Also the Crow made of springs and cogs and bits of metal, longs to find the way back to his human form.
Tell us a little about the story…
Seren and the Crow journey to the garden of the Midnight Swan and encounter magic and danger on the way. They are seeking to break the spell that holds the Crow in bird shape, but how can they do it and what will it cost them?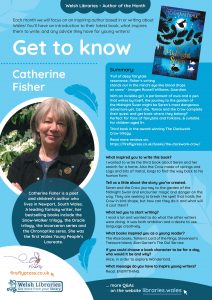 What led you to start writing?
I read a lot and wanted to do what the other writers were doing. It was both ambition and a desire to use language creatively.
What books inspired you as a young reader?
The Alice books, Tolkien's Lord of the Rings, Stevenson's Treasure Island, Alan Garner's The Owl Service.
If you could choose a book character to be for a day, who would it be and why?
Alice, in order to explore Wonderland!
What character in your books are you least likely to get along with?
I think the Clockwork Crow and I would argue- he is so tetchy and sure of himself!
In what way have libraries influenced you during your lifetime?
Hugely. I go to the library every week and take out all the books I want for free. It is an amazing service. I started going when I was 7 or 8, and we didn't have many books at home or in school.
What message do you have to inspire young writers?
Read. EVERYTHING.
Read our Get to Know the Author flyer for further information about Catherine and The Midnight Swan. See also our Author of the Month writing in Welsh.