Cath Barton
July 8, 2022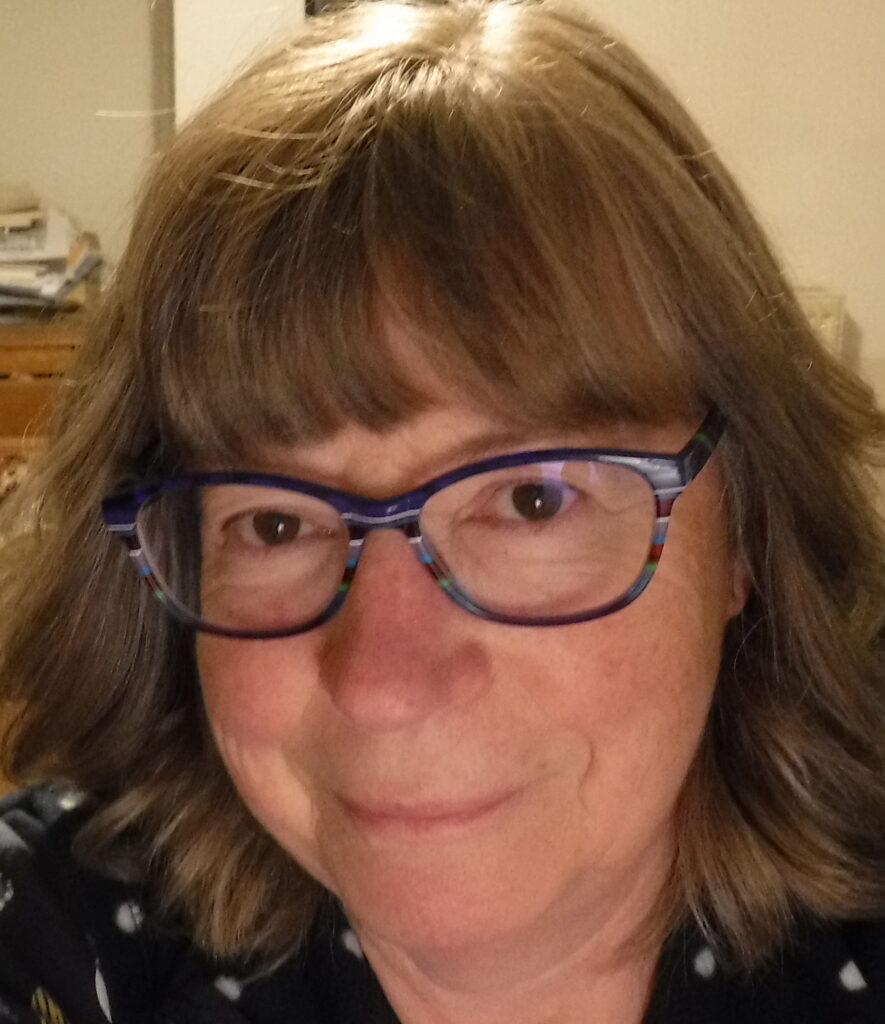 Cath Barton is an English writer living in Wales. She is the author of three novellas: The Plankton Collector (2018, New Welsh Review), winner of the New Welsh Writing Awards AmeriCymru Prize for the Novella 2017,  In the Sweep of the Bay (2020, Louise Walters Books), shortlisted for Best Novella in the Saboteur Awards 2021, and Between the Virgin and the Sea (forthcoming, Novella Express, Leamington Books). Her short stories are published in The Lonely Crowd, Strix and a number of anthologies. Cath is active in the online flash fiction community. She also reviews regularly for Lunate. 
In the Sweep of the Bay is a warm-hearted tale exploring marriage, love, and longing, set against the majestic backdrop of Morecambe Bay, the Lakeland Fells, and the faded splendour of the Midland Hotel.
Ted Marshall meets Rene in the dance-halls of Morecambe and they marry during the frail optimism of the 1950s. They adopt the roles expected of man and wife at the time: he the breadwinner at the family ceramics firm, and she the loyal housewife. But as the years go by, they find themselves wishing for more… 
After Ted survives a heart attack, both see it as a new beginning… but can a faded love like theirs ever be rekindled?  
Thank you Cath for answering a few questions for us recently on In the Sweep of the Bay…
What inspired you to write In the Sweep of the Bay?
I had written a short flash fiction piece about an elderly couple having a day out in Morecambe. The piece was a snapshot of their marriage and I found I wanted to know more about their lives. I'd only visited Morecambe for a day, but a strong memory of it stayed with me and I felt inspired to set what became the novella In the Sweep of the Bay there. 
Tell us a little about the story …
The couple I wrote about in the initial flash, Ted and Rene, are at the centre of the story, and I take the reader through their long marriage and show you their hopes and their disappointments. Although it's completely fictional and not the story of my parents, I did want to show how different life could be for men and women in the 1950s and 60s. There's also a story in counterpoint about a gay man from a younger generation. I wanted to contrast the different experiences – the stories are linked by ceramics, the industry in which Ted works. To find out exactly how, you need to read the book!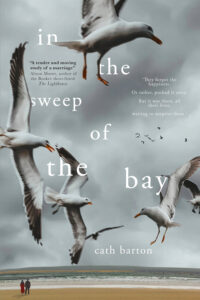 Where do you draw writing inspiration from?
I think, like all writers, from a mixture of experience and imagination. Often an image inspires me – in this case, the physical sweep of Morecambe Bay very much cradles the lives of the people I wrote about. I must give credit to the designer Jennie Rawlings for the cover design which is not only eye-catching but also gives such a strong flavour of the book.
What is the most difficult part of your writing process?
Without question, editing. The first draft is – generally! – free-flowing and fun. The hard work begins when you are pulling it into shape and making it the best you can. All credit to my publisher and editor, Louise Walters, for working with me on this. Like all good editors she is, in equal measure, exacting and encouraging.
What comes first for you – the plot or the characters – and why?
Characters, for me. It's the people in my book(s) who interest me most, their concerns and their motivations. Of course they have to have something interesting to do as well, but I'm quite a fan of books in which some people might say nothing much happens.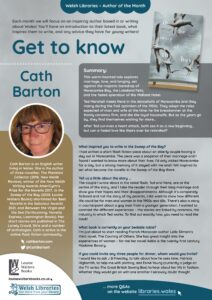 What, in your opinion, are the most important elements of good writing?
At a basic level a writer needs to understand the language in which they are are writing – its structure, grammar if you like, in the widest sense. But over and above that a writer has to find their own voice. It's difficult to define what that is, but I think as a reader you know it when you come across it. As you know when writing is pedestrian – correct but dull.
If you had to describe yourself in just three words, what would those be?
Determined, kind, adventurous. At least, I hope so!
What books inspired you as a young reader?
I loved Billy Bunter! Because those books made me laugh. I loved Enid Blyton's series The Faraway Tree – my first adventures.
What book is currently on your bedside table?
I'm just about to start reading French-Moroccan author Leila Slimani's third novel, The Country of Others. She has great insight into the experiences of women – for me her novel Adèle is the twenty-first century Madame Bovary.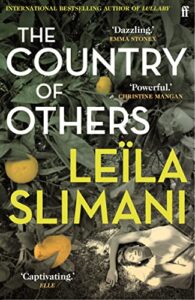 If you could invite any three people for dinner, whom would you invite?
I would like to ask J. B. Priestley, to talk about how he sees time, Patricia Highsmith, to help me with plotting, and Esmé Young (currently a judge on the TV series The Great British Sewing Bee) to hear about her life in fashion. Whether they would get on with one another I seriously doubt though!
In what way have libraries influenced you during your lifetime?
From about the age of 10 or 11, I walked to my local public library in Northampton every Saturday and took out 6 books, which I devoured over the weekend.
Of course as a student (I studied French and Geography at Keele) I was dependent on the University Library for much of my study.
When I was in my 20s and 30s living in London, it was through the local public libraries that I discovered books, especially new fiction. At that time (1970s and 80s) library books were all bound in plain covers and there no blurbs to entice the reader. I discovered Ian McEwan's The Cement Garden, for example, by picking it up by chance and reading the first page.
Now I buy more books than I borrow, but I'm immensely grateful that we have such a good public library service in Abergavenny, where I live now.
Do you have suggestions of how to encourage children and young people to read more for pleasure?
When I young I loved being read to – by my father at home and by teachers at school. That encouraged me to read and I'm sure it is true for children and young people today.
Do you have any plans for future titles?
I'm writing my first full-length novel. It's set in the circus and inspired by the life of my Auntie Phyllis, who was an internationally-renowned circus artiste. The book, though, has taken on a life of its own and strays into dark territory, but it also has a funny side.
'In the Sweep of the Bay' was published by Louise Walters Books, November 2020.
Read our Get to Know the Author flyer for further information about the author and In the Sweep of the Bay 
and  https://cathbarton.com & @CathBarton1 on Twitter
See also our Authors of the Month writing in Welsh.