Bethany W. Pope
August 2, 2021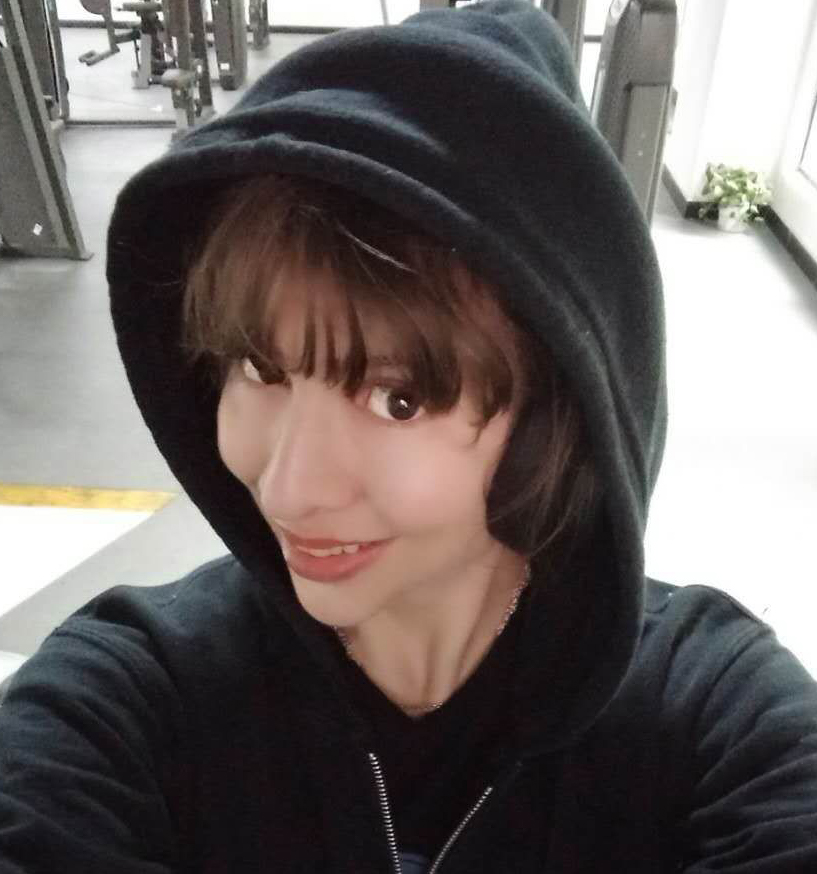 Bethany W. Pope is a British-American who currently lives and works in China, having lived in Wales for several years while studying for their MA and PhD in Creative Writing at Trinity St. David (Carmarthen) and Aberystwyth universities. When awarded dual UK/US nationality and a British passport, Pope chose Wales as their adopted country. 
Pope's work has won many literary awards and includes the poetry collections A Radiance, Undisturbed Circles and The Rag and Boneyard, and a novel entitled Masque, which was published by Seren. 
Rich with visceral imagery, the latest novel The Hungry and the Lost pits the worlds of myth and tradition against the rational grip of progress and modernity.
'Reading Bethany W. Pope is like being possessed. Lucious, visceral and fierce, the language pulses to bring the swamplands to life. Southern Gothic at its finest, The Hungry and the Lost slices through the darkness of progress and holds up the hearts that get crushed on the way. Not to be missed… I haven't felt this way since I read Jane Eyre. Dark, lavish and pulsing with luminous imagery, Pope is a master of Southern Gothic. A fever burns through every line of this book, a dark swamp of business, myth and belief, I couldn't put it down. Utterly absorbing.' – Angela Readman (author of Something like Breathing)
We caught up with Bethany recently to find out the inspiration behind The Hungry and the Lost, published in July 2021 by Parthian.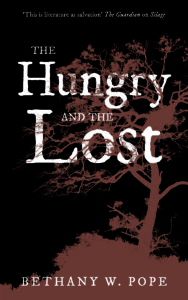 What inspired you to write The Hungry and the Lost?
That's a difficult question. I don't know what inspiration is. I don't know if it's a connection to the divine (a big claim, for a novelist who isn't Tolstoy) or, like dreams, the silt you get when the events of your life filter down through your consciousness. I can say that I wrote this book while I was staying with my in-laws. I was (for whatever reason) missing something. If not my family (they're in this book) then at least the landscape of the land in which I grew up.
 Tell us a little about the story you've created.
This story is set in Florida, a little bit after the turn of the twentieth century, in an abandoned town. The town was founded on bird-hunting, but eventually there were no birds left, so the people drained out like water from a sump. All except for Rose, the widow of the local minister, and Joy, her daughter — the last sane person left for five hundred miles. They live together, for a while, before other, darker forces sidle in to hunt …
What do you hope readers will take away from this story?
I hope that they enjoy it. I hope that people read this book in a spirit of fun (I won't say 'wonder' but I'm hoping it very loudly) and when they finish they are happy. I hope that they understand a little something about loneliness, as well, but mainly I hope that they like the little box I made for them. I put all my best things in it.
What specialist knowledge or research was required to write this book?
Remember that dream-silt I mentioned earlier? Before I started writing this, I'd been reading a lot of Jung — and a lot of one of his disciples, especially Marie-Louise Von Franz's Shadow and Evil in Fairy Tales. That book, especially, left its echoes in mine. I also had to hear quite a lot about the ecology of swamps. And millinery. I wasn't expecting to have to know so much about hats. But there you go. Also, the coyotes were tetchy. I had to rewrite a bit of the book when I discovered the date that the first coyote arrived in Florida. But it was worth it, to me, to get that little detail right. My magpie brain pulled its weight a bit. At last.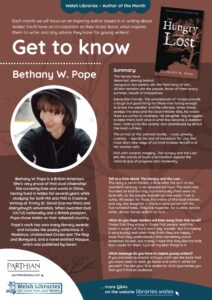 What led you to start writing?
That is an incredibly difficult question. I've been writing for as long as I can remember. Longer. My mom showed me a pamphlet of poetry that I wrote when I was five or six, and I started writing seriously when I was twelve and living in the orphanage. I couldn't talk to anyone, so I wrote. Loneliness, again. A bit of fear.
What books inspired you as a young reader?
A Wrinkle in Time, The Divine Comedy (seriously. I know how that sounds. I was a weird kid), The Hitchhikers Guide to the Galaxy, The Uncanny X-Men, the novelizations of Red Dwarf (I know how that sounds, too), Moby Dick, Jane Eyre, The Three Musketeers, Hellboy, The Xanth books, The Princess Bride. These are the ones that really stick out. I still have my copy of The Princess Bride. I brought it with me to China. I wasn't really allowed to read proper children's books, when I was a kid (I had to sneak the comics) so my tastes were very, very eclectic.
If you could choose a book character to be for a day, who would it be and why?
Inigo Montoya, or Nightcrawler. I would really like to swashbuckle around, without the possibility of actually murdering anyone who doesn't deserve it.
What character in your books are you least likely to get along with?
Joy, from this novel, and Raoul from Masque. I really disliked writing them. But I found that I had to.
In what way have libraries influenced you during your lifetime?
Some of my best memories are set in libraries. When I was in the orphanage, I got in trouble for reading 'too much' (how very Dickensian, I know…) and the school librarian (who was, cross my heart, named Miss Cubby) made a habit of sneaking me books to read. Later, of course, when I was getting my PhD, the National Library of Wales was one of my favorite places to go. It was astonishing, having that resource, so close to hand.
What message do you have to inspire young writers? If you are looking around and you can't see the book that you most want to read, go home and write it. Write for yourself. You are your first audience. And I guarantee you that you'll find an audience.
Read our Get to Know the Author Flyer for further information about Bethany and The Hungry and the Lost. See also our Author of the Month writing in Welsh.