Alex Wharton
February 1, 2021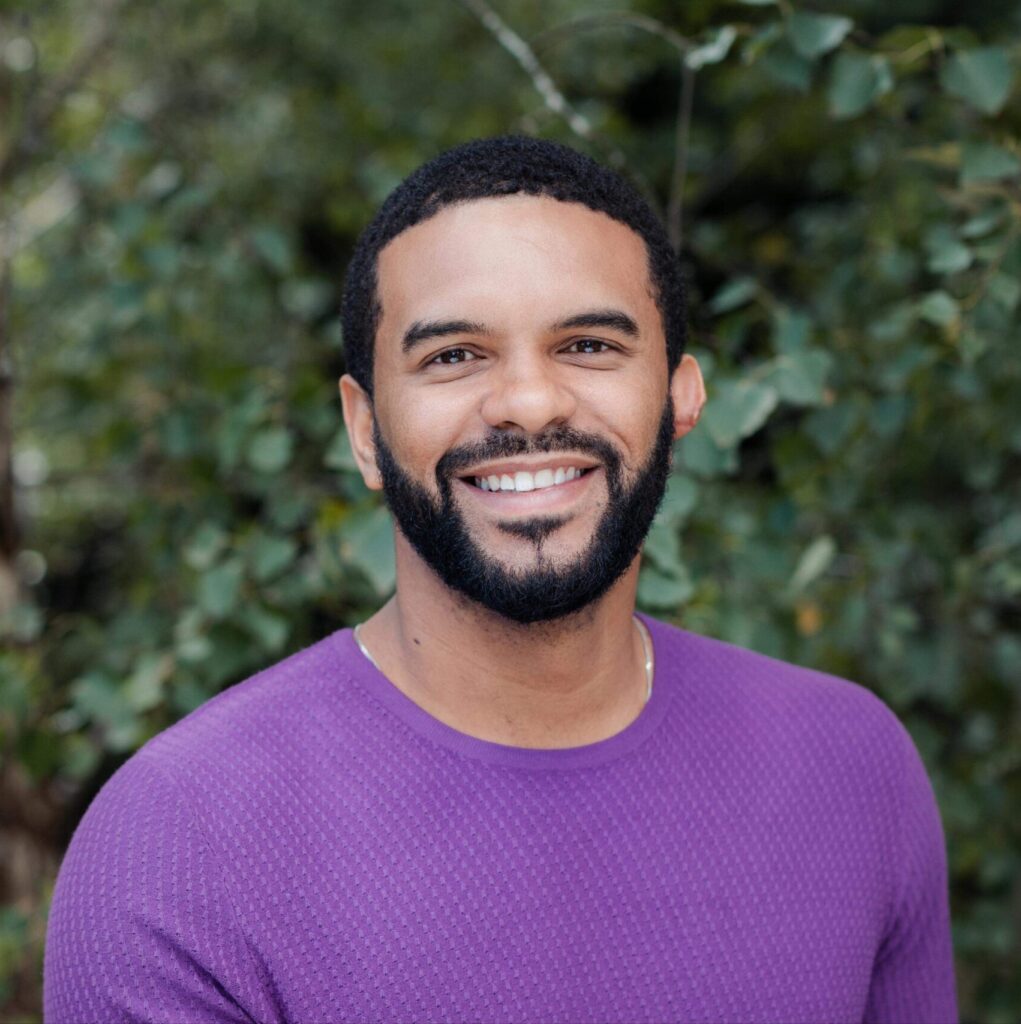 From forgotten jellybeans to sparking daydreams, Alex's poems, written for primary school age children, are both funny and thoughtful, and aim to spark familiarity and inclusion. The illustrations from Katy Riddell focus on the fun and dreamlike quality of the poems' engagement with the natural world.
These poems use rhyme, rhythm and free verse and are ideally suited to performance in a school setting, nurturing a love of language, reading, confidence and self-expression. 'Daydreams and Jellybeans' is edited by TS Eliot prizewinner Philip Gross, and was published January 2021 by Firefly Press.
Alex Wharton is a writer and poet, as well as a senior building surveyor in Torfaen, South Wales. He has been published regularly in 'The Caterpillar', 'Wales Haiku Journal', 'Hedgerow' and 'I Am Not a Silent Poet'. He collaborated with 'The Reading Realm' in January 2020 where five of his poems featured on the educational iTunes App.
A regular compere of Cardiff Arts Free Festival, Alex visits schools to perform his poetry and facilitate writing workshops. Alex won the inaugural Rising Stars Wales Award in 2020. Daydreams and Jellybeans is Alex's debut poetry collection.
We caught up with him recently to ask about the inspiration behind his new collection of poems …
What inspired you to write 'Daydreams and Jellybeans'?
A love of poetry, and the joy it can bring when shared. Each poem is a new feeling, somewhere new to travel to. Also, an appreciation of the natural world that surrounds us, from kingfishers to caterpillars – I write about them because they are interesting and important.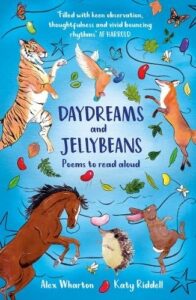 Tell us a little about the book …
'Daydreams and Jellybeans' is a collection of poems, and there is a little something in this book for everyone I hope. 'Dear Brother' for example – is a poem styled as a letter to a brother that dribbles in his sleep and when he breathes in, it sounds like a crisp packet jammed in the nozzle of a hoover. And 'Hector the Horrible Hedgehog' – is a poem about a mischievous garden visitor that trashes the plant pots, burgles the shed and many other naughty things. This book is a variety of ideas, feelings and findings.
What do you hope readers will take away from this book?
A sense of joy, wonder, laughter and thoughtfulness.  I hope it inspires readers to express themselves in the best ways they find. Poetry is a wonderful connecting tool, it brings people together. It is also a transporting tool, you may drift away in a poem, to that magical space where the poem was made.
'Poetry is a wonderful connecting tool, it brings people together'
Is research part of your writing?
Much of what I write, I have learned along the way. To write about a kingfisher, I will seek to find a Kingfisher and I will watch it, how it moves, it's environment, how it flies or rests and then I find ways to express my findings. I will further read up on the subject, so that I can be more technical in the writing if I choose, learning is continuous and creative. Being open to ideas and spinning them into stories and poetry is a skill in itself, a specialist one –  it takes good observation, patience and a willingness to practice, to play with ideas until they settle into shape.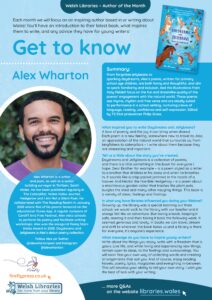 What led you to start writing poetry?
Firstly I enjoyed writing about everyday things in my diary – and then one day I happened to express some of those feelings in a poem. It made sense, it was creative, artistic and I could say how I felt with a handful of words, it wasn't a choice though it just happened this way – and it has been in my life ever since, the reading and writing of poetry.
What books inspired you as a young reader?
Charlotte's Web by E.B White, The Jungle Book Rudyard Kipling, and probably any Roahl Dahl book. I also enjoyed The General books of Knowledge, I had a collection of them and I loved to read interesting facts about other countries and cultures.
If you could choose a book character to be for a day, who would it be and why?
Great question, perhaps Peter Pan. For the joy of flying, having fun, being adventurous and a little mischievous – but one day would be enough, as fun as it sounds – it would be strange wouldn't it, to never grow up? Or maybe an Oompa Loompa from Charlie and the Chocolate Factory – "Oompa loompa doompety doo" It would be fun to sing these songs whilst helping Mr Wonka with experiments and living a life of chocolate!
What character in your books are you least likely to get along with?
Hmmm, probably Hector the Horrible Hedgehog because he is such a menace and a trouble maker, but he thinks he's great.
In what way have libraries influenced you during your lifetime?
Growing up, the library was a special morning out from school, we would walk to the library with our teacher and it always felt like an adventure. Borrowing a book, keeping it safe, reading it and then taking it back the following week. It seemed generous and lovely. In books we can travel, dream and drift to wherever the book takes us and a library is there for everyone, it's anyone's experience.

What message do you have to inspire young writers?
Write about the things you enjoy, write with a freedom that is yours. Live life, and whilst living and experiencing new things, remain open to ideas, to the feelings and surroundings. You will soon find your own way of collecting words and creating arrangements that suit you. And of course, enjoy reading. Novels, poetry, lyrics, magazines and everything in-between. This will develop your ability to tell your own story. I wish you the best of luck with your writing.
Read our Get to Know the Author Flyer for further information about Alex and 'Daydreams and Jellybeans.'  See also our Author of the Month writing in Welsh.
You can also follow Alex on Twitter @alexwhartonpoet and Instagram @alexwharton