Abergavenny's new Library Facility in the Heart of the Community
October 3, 2021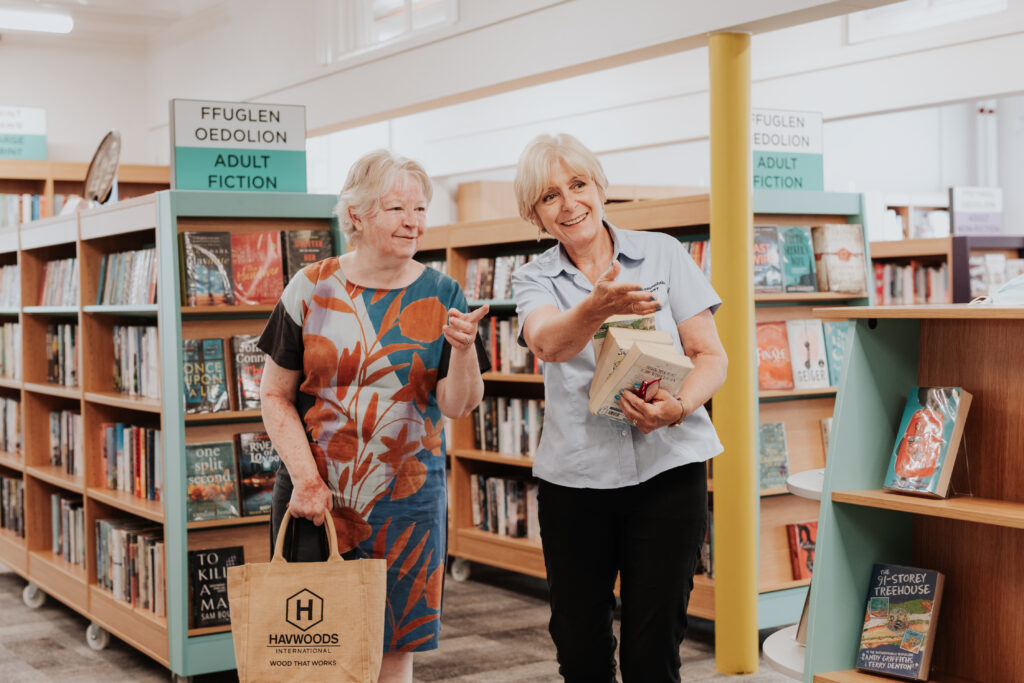 Following a £2.5 million investment Abergavenny now benefits from a brand new Library facility, located within a refurbished Grade II listed Town Hall at the heart of this busy market town. The new library opened its doors in September, and has been gladly welcomed by members old and new.
The new Library features a brand new mezzanine level which extends out over the historic market hall. Part of a community hub facility, the new service hosts access points for council services, the Borough Theatre, Gwent Police information, tourist information and the weekly markets within the glorious Market Hall.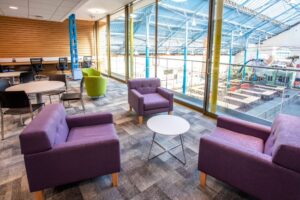 Benefitting from a Transformation Capital Grant from Welsh Government's Culture and Sport Division, the library is light and airy, offers casual seating, increased shelf space and more PCs than before. Visitors can sit and read whilst enjoying a coffee and views of the bustling market.
The library is open Tuesday to Friday 9am-1pm ; 2pm-5pm and Saturdays 9am-1pm.
Speaking about the new library facility, Monmouthshire's Cabinet Member with responsibility for Community Hubs, Councillor Bob Greenland commented "We are delighted to now have this service in Abergavenny as libraries play such a vital role in our communities. They provide an essential space for getting together, reading at leisure and using PCs to access information."
The opening of the hub is a real milestone, a culmination of several years of hard work by everyone involved. It's been a big project and we hope that visitors to the hub will be pleased with what has been achieved with the project. The setting of the Community Hub, within the Grade II listed Town Hall put the facility in the heart of the community, in every sense.