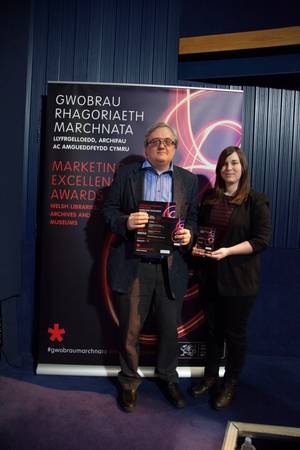 WINNER
Penarth Library, Vale of Glamorgan – ProTeen
Judge's Comments: An entry that got my top mark this year! The entry uses language that I have not really come across in the entries before – that of cutting edge understanding of the millennial audience – this shows a very high level of understanding to begin with – the empirical research that they did backed up the wider research – the cooperative strategy design was therefore well thought out and constructed.  I could go on and on about this entry, spot on and refreshingly commercial – no harm in that especially if it increases customer flow and keeps the doors open!
View a short film about the entry here
All other entries in this category:
Judge's Comments: I like the development of past successes and the use of partners – especially like the look of the ramblers interest here – where could that go?  Good PR too, but what about some metrics for the SMART objectives?
Cardiff – Summer Reading Challenge
Judge's Comments: A well planned and executed initiative – but should this be what is done anyhow?  That aside – great partnerships made (how will these be taken forward now?) and indeed a good level of increase by participants.  I like the elements of branding that were developed and again I would ask how these will be taken forward?
Merthyr Tydfil – Lights Out
Judge's Comments: I like this event – in our village it was a very moving hour – most of the neighbours came out and had a chat in the road.. so you did well to identify something that you could be part of and gain some PR too.  The partnerships that you have made now need to be managed – so what's next for the library in partnership with these businesses?  How can you use the to gain extra footfall for the library and of course gain new members?
Judge's Comments: Plus points are that  the relationship aspect is clearly a winner here – an excellent project in collaboration with the wider community – the key aspect there for me is the learning for other libraries to access wider funding to enable sustainable futures.