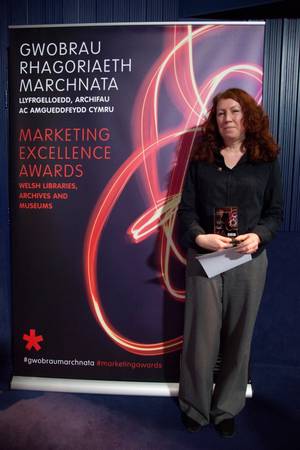 WINNER
Gwent Archives – Reminiscence Walks
Judge's Comments: Well planned, simple concept – cost effective and a hit! The objectives were clearly achieved and I'm only sorry that I did not participate in one of the walks…sell the idea to the BBC!
HIGHLY COMMENDED
Ceredigion Archives – Pink Napkin Promotion
Judge's comments: What a great entry! Creative marketing practice excellence – demonstrates insight and links to opportunity at a low cost.  My only negative would be about the measurement of success – perhaps think about how you can better measure.
View a short film about the project here
All other entries in this category: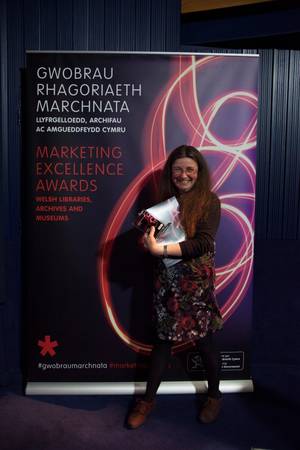 Judge's comments: An early stage entry perhaps – however there are still some good marketing practices here – good innovation shown and hints at potential successes next and in future years.
Judge's comments: Good entry – shows a nice mix of IMC tools – especially the workshop element.  Clear objectives and measurable – sustainability scores are high due to increased collections here.
Glamorgan – Summoned from the Hillside
Judge's comments: Scores high for PR opportunities and development of the 'big idea' – hidden history, however, I would like to have seen the measurable aspect of the SMART further developed, how will you know if this is a successful activity?
Glamorgan – Taking Over Day
Judge's comments: I like the integration of initiatives – builds a bigger exposure for less expenditure.  This entry scores well for the partnership building aspect of the plan, and this I feel will pay off for some time to come, therefore sustainability is good.
West Glamorgan – Sandfields
Judge's comments: Well planned and illustrates a high level of community engagement throughout.  I especially like the inter-generational research aspect.  The sustainability aspect is also excellent with a real community legacy.  I would like to see a second entry next year with the Swansea project included and a cross comparison undertaken between the two.
Judge's comments: OK plan – links with national commemorations.  Entry scored well for the PR aspect with the BBC, perhaps more could have been made of this?  Good engagement with schools too.  But for me the development of the strap line 'forget to remember' was excellent and a potential future sustainable feature… the question that lingers however is; did you achieve what you set out to do?
Anglesey – 100 Years of the WI
Judge's comments: I really liked this entry – it started really strong with some obvious community links… and a potential for national footprint.  Perhaps this also falls into the category of an early stage campaign and I would like to revisit this one next year.