New titles added to the FREE E-zines service from Welsh Libraries
November 21, 2015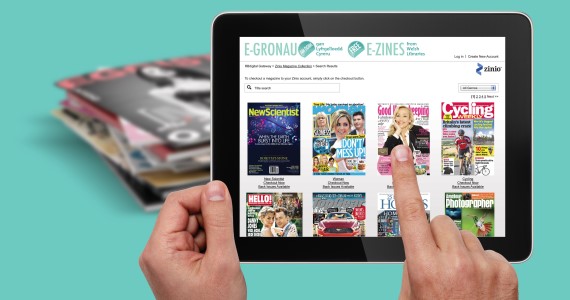 From Heat and Grazia to Who do you think you are and Radio Times the Welsh Libraries e-zine service has something for everyone, and it's just got better!
Do you spend more than you should on magazines? Why not browse our collection of more than 200 top magazine titles including BBC titles, top health & fitness publications, gossip magazines – whatever your hobby you are more than likely to find something relevant to you and they are all available to download for free.
Twenty new titles have just been added to the service including: Woman's Weekly, Look, Heat, Grazia, Autocar, Lonely Planet Traveller, Empire, PC Advisor and Radio Times!
One user said 'I absolutely love the free e-zines service from Welsh Libraries. I used to spend an absolute fortune on weekly and monthly magazine subscriptions, but now I can download them all for free! I can even keep back issues on my laptop so I don't end up with big piles of magazines everywhere!'
Libraries across Wales are celebrating everything digital this week as part of the #LoveDigital campaign. From e-books and e-zines to family history and job search your local library has it all.
To find out more about the great digital services available in Welsh Libraries take a look at our website: http://welshlibraries.org/e-resources/lovedigital/