If you enjoy reading comics and graphic novels you can access hundreds of titles to download and read, free from your public library service in Wales. The RBdigital Comics service has titles for all age ranges, in a wide range of genres, including Marvel's Spider Man, Avengers, and X-Men, and other top comics such as Transformers, G.I. Joe, Star Trek, and Ghostbusters 
Choose whether to check-out a single issue or the whole volume and download as many titles as you like to your device using the RBdigital app, or view on your computer. Get started with our handy guide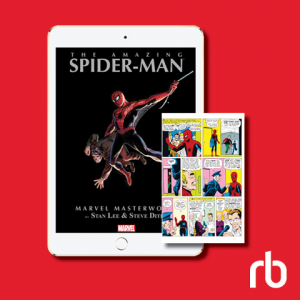 To start using this service you will need:
an Internet connection;
a computer, tablet or smartphone running the RBdigital app;
an RBdigital Gateway account. You can create a new account or log in with the credentials you've created for another RBdigital product, such as Zinio for Libraries. The login for the e-magazines in Wales is the same as for the e-comics;
to be a member of a public library service in Wales.
To find out more, go to the RBdigital website for Wales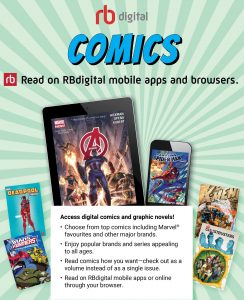 If you are not already a library member, you can join online by following the link to your local library website: