Kids Take Over the Library and Family Information Services
January 28, 2016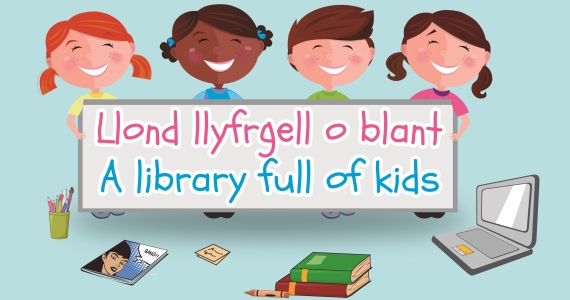 Ever wanted to see what it would be like to work in your local library or family information service? Here's your chance. Museums, galleries, arts organisations , archives and heritage sites across the UK are gearing up to invite children and young people to take over for the day – so how can Wrexham children get involved.
Wrexham Library and Wrexham Family Information Service would like children from year 6, 7 and or 8 (aged 10, 11 & or 12) to apply by letter for the following positions: Caretaker, Reference Librarian, Library Assistant x 2, Early Years Librarian, Businessline Librarian, Information Assistant.
Please state in your letter which position you are interested in and why. Please send your letter to Mrs Shan Cooper at Wrexham Library, Rhosddu Road, Wrexham. LL11 1AU. The closing date to submit your letter is 1 February 2016.
For further information please contact Wrexham Library on 01978 292090 or e-mail library@wrexham.gov.uk
If you are interested in the Information Assistant position, please send your letter to Alma Belles at Family Information Service, Wrexham Library, Rhosddu Road, Wrexham. LL11 1AU. For further information about the Information Assistant please telephone 01978 292094 or fis@wrexham.gov.uk